What the median price gets you in Australia's priciest suburbs By Kate Burke
It's no secret that buying a home in some of Australia's priciest suburbs does not come cheap.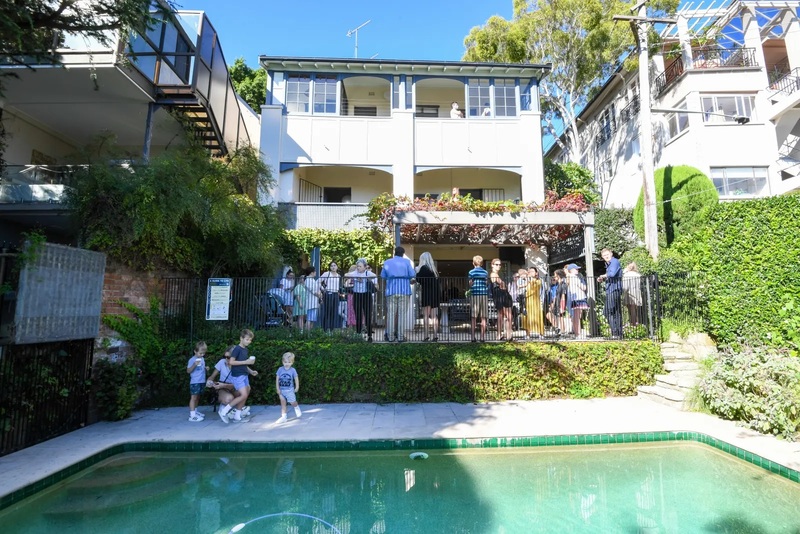 Multi million-dollar price tags, once reserved for the likes of beachfront homes or glamorous mansions, have increasingly been achieved by more humble abodes thanks to rapidly rising prices. 


While a multimillion-dollar budget will still score you a top address, it probably won't stretch as far as you dream it could. Median house prices across dozens of suburbs now top $3 million, with even fixer-uppers and knockdowns selling for sky-high prices in some suburbs. 


Here's how prices have changed in some of the nation's more expensive markets. 


Palm Beach 


House prices on Sydney's northern beaches have skyrocketed during the pandemic, and Palm Beach is no exception, with the median rising 45.2 per cent last year to $5.7 million on Domain figures. 


While buyers are likely to get a water view for such a sky-high median, they will have to choose between a smaller block or an older home if recent sales are anything to go buy. 


A four-bedroom semi on a 273-square-metre block, just steps from the beach, sold in October for bang on the suburb median, while a two-bedroom 1950s home on a large 847-square-metre block, with views stretching from Pittwater to the Central Coast, sold for $5.8 million a few weeks later. 


Bronte 


In Bronte, in Sydney's eastern suburbs, house prices jumped 41.5 per cent over the year to a median sale price of $5.45 million. 


While you will pick up a nice home, buyers dreaming of a waterfront abode will need to adjust their expectations. Sales close to the median last year included a four-bedroom home with ocean views on a 245-square-metre block which sold for $5.35 million. 


Buyers looking at the median price point in the current market could pick up a large townhouse, or a pretty comfortable and fully renovated house on a smaller block, probably somewhere around the 500-square-metre mark, he said. 


Northbridge 


On Sydney's lower north shore, a typical house in the suburb of Northbridge will set buyers back $4.55 million after the median price had an annual gain of 23.6 per cent. 


That might pick them up something similar to this mid-1920s bungalow, which sold for about $4.5 million after hitting the market for the first time in more than 40 years late last year. 


The four-bedroom house, on a 664-square-metre block, has character features throughout — including original lead-light windows and doors, plate rails and high patterned ceilings — but was ready for a renovation. 


Coogee 


Buyers here would probably need to look to a semi-detached home if seeking to get into the market for the suburb's median house price of $3.8 million, which rose more than 30 per cent last year. 


Even when looking to semis, they could still have a project on their hands, with a three-bedroom semi in near-original condition — with wallpaper throughout, damaged ceilings and a dated kitchen — trading for $3.73 million mid last year. 


The "blank canvas" was on a 322-square-metre block and less than a 10-minute walk from Gordons Bay. 


One block back, a five-bedroom renovated Federation home on a smaller 260-square-metre block sold for about $3.7 million. It had a pool but no parking. 


Canterbury 


In Canterbury in Melbourne's inner east, a subdivided block along the train line sold for just shy of the suburb's median house price of $3,117,500. 


A two-bedroom house, barn, garage, studio and shed were spread out across the two park side properties, spanning almost 900 square metres combined. 


The Kendall Street property sold for $3.1 million early last year, with plans to develop two luxury homes on the site, subject to council approval. 


A few months later, buyers picked up a renovated c1921 four-bedroom house on a 734-square-metre block on Highfield Road for $3.13 million. 


Brighton 


In this beachside suburb, Melburnians will need to spend $2,967,500 to purchase at the suburb's median house price – which eased a marginal 0.3 per cent last year. 


Homes traded for a similar price last year included a five-bedroom red brick house with a pool on a 708-square-metre block and an unfinished four-bedroom house on a 476-square-metre block. 


The latter sold for $2.92 million, despite being unfinished, with building materials, debris and equipment still scattered throughout the home, not to mention a gaping hole in the front facade. 


Mermaid Beach 


In this Gold Coast suburb, houses sold for a median of $2,375,000 in 2021, up 42.6 per cent on the previous year. 


While buyers could pick up quite a modern home at that price point on the western side of the Gold Coast Highway, they would be looking at a block of land, knockdown or a duplex, said Luke Henderson, of John Henderson Professionals Mermaid Beach. 


A three-bedroom house without parking that Mr Henderson sold for $2.4 million back in October would now probably fetch closer to the $3 million, given ongoing demand and rapidly rising prices. The new owner plans to rebuild on the 405-square-metre block. 


New Farm 


In riverside New Farm in inner Brisbane, house prices jumped almost 31 per cent last year to a median sale price of $2.15 million. 


Buyers looking at the price will probably need to roll up their sleeves and get to work, with a classic Queenslander selling for $2,185,000 in November. The home, on a 374-square-metre corner block, was marketed as ripe to renovate. 


Then there was the dilapidated two-bedroom cottage on a larger 570-square-metre block that sold for $2,109,000 in early 2021 despite needing an extensive renovation or rebuild. 


Save tens of thousands today on your new happy home 


We can confirm there are great property deals for buyers and significant cost saving solutions for buyers, owners, sellers, developers and real estate agents to present land, residential, house & land packages, commercial and business properties for Lease, Sale or Swap including Fee Free CRM XML auto multi upload listings. 


Buyers, investors and renters can be confident that every property listed with
SSB
has accurate details and the is price displayed upfront making sellers super competitive and, you get direct contact with the decision maker for viewings, negotiations and getting the deal done. 
Selling, swapping or leasing go to Aussie property service
https://sellitswapitbuyit.com
(SSB) click "List property for Sale Rent or Swap Here" follow prompts to add your property details, photos, floor plan, price and even a video best of all it's free and you get Direct Contact from pre-qualified property seekers. 
SSB is Not and agent or reseller. 


It is Australian owned and based and there are no registration fees, listing costs or lead charges it's quick, it's easy to sell, lease, swap or find your dream property.  


---