The inside story of how the 'pressure cooker' property market in Australia exploded by Mike Wood
Australia's property market boom has been in full effect for almost a year, with the RBA cash rate decision further confirming that it will continue yet further.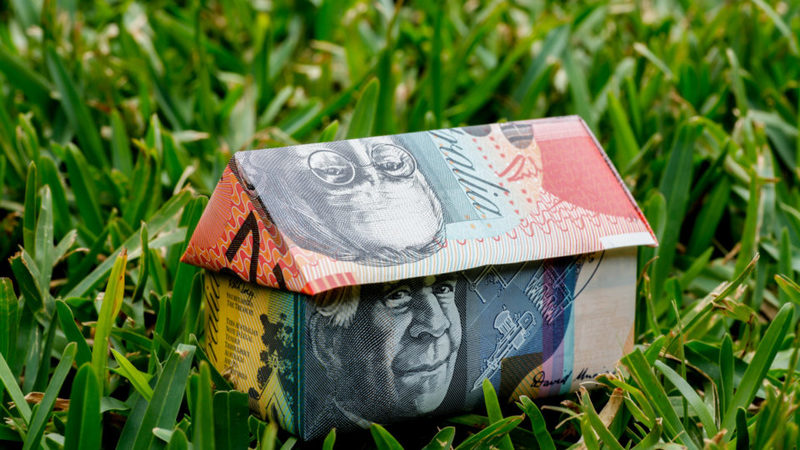 After 12 months of record growth, many are starting to look around and survey what has happened, with one leading property expert describing it as a 'pressure cooker' that was simply waiting to explode. 


Kate Hill, a buyer at Adviseable in Sydney, purchases property all over Australia and has charted the growth of the housing boom from pre-pandemic to today. 


She explained that the conditions for the current market explosion have existed for years before the pandemic and just needed a spark to ignite the boom. 


"It's been a pressure cooker for a number of years," she said. "It's not just Covid. Covid has been the straw that broke the camel's back." 


"A few years ago, we had the APRA curb that made it less easy for people to borrow money, especially investors and even more especially investors with multiple properties. The Sydney market was booming and they felt that they needed to step in and do something about it." 


"Then we had the federal election with the threat of Labor winning and scrapping negative gearing, which put a lot of people on hold. All the while, they are taking away demand from the property market." 


"Then we had floods, bushfires and now Covid. It's been this sequence of events that has taken demand out of the market." 


Australian property market was primed to explode 


"During the first year of Covid, when none of us could do anything or go anywhere, everyone sat on their hands and those that didn't lose their jobs paid down their mortgages, while those that did lose their jobs were typically more transient, economically speaking: barista, tourism workers. They were renters." 


"A lot of people also went home to where they were from, which wasn't necessarily the city, which is one of the reasons why the inner city rental market of Sydney, Melbourne and Brisbane have struggled and vacancy rates have gone through the roof." 


"Those people, who were still working, were saving money. Whether they were paying down their mortgages or living back with Mum and Dad, they were saving money." 


"And then, towards the latter half of last year, people realised that the pandemic was here to stay, Australia was managing it alright and suddenly, they had all this money and interest rates were really low." 


"The pressure cooker was released in terms of the demand, because people were able to borrow money again and they had the means with which to do it. And that's what they did." 


The extent of the Australian property boom surprised everyone 


The Australian property market was ready to explode, but few could have expected how big it would become. 


"There's been this huge demand, which has overwhelmingly been owner-occupiers buying, not investors," said Hill. "Of the investors, it's been majority Mums and Dads or young couples, first home owners, buying in middle and outer rings of cities." 


"That has sent the property market through the roof. And the people that those buyers are buying from are either investors who are selling or people who are upgrading, and those people had been more hesitant to sell because they then have to get back into the market and can see that there's a lack of listing." 


"Those who would have to rebuy, or were not that sure about the economy have not been selling, so you get all this demand and very little supply. That's what has been the driving force behind property growth." 


Coping in the new normal of the Australian property market 


Property buyers have been taken aback by the huge spike in demand for property in Australia during the boom. 


"It's happened nationwide," said Kate Hill. "It's very unusual for this to happen in literally every market in Australia apart from inner city unit markets where there isn't enough demand." 


"What that creates is an incredible amount of competition among buyers. You get 40, 50 and more groups of people going through every single property listing, with agents getting 20 or 30 offers on the day. And again, this is nationwide." 


"You're in the fight with all these other buyers, and as they're owner occupiers, they've got a lot of cash. Some are borrowing money, but they have a lot of cash to throw at properties, which creates frenzied bidding either at auction or elsewhere." 


"I'm in this environment every day, trying to compete with these people, constantly shaking my head saying 'They're paying how much?!'. It's ridiculous." 


Have you tried the new SSB real estate platform?


There are no monthly or annual costs, no listing or membership fees, and no marketing charges including zero cost ReaXML auto multi-uploading. 


Save tens of thousands of dollars on listings and strengthen current sales campaigns providing zero cost multi-channel marketing increasing reach, exposure, capture and connecting you directly with owners, investors, developers and buyers to add value to income streams. Tens of thousands of dollars can potentially be passed on to buyers for a highly competitive super-fast sale.  


SSB is not an agent, reseller or lead generator, we are an Australian owned Melbourne based service to present residential, commercial, H&L packages, rural, business and investment properties for Sale, Lease or Swap at zero cost. 


---