'It's endemic': Nearly two-thirds of audited real estate agents underquote By Henrietta Cook
Almost 60 per cent of real estate agents recently audited by the state's consumer watchdog have been hit with fines for underquoting, with the industry put on notice as property sales ramp up following lockdown.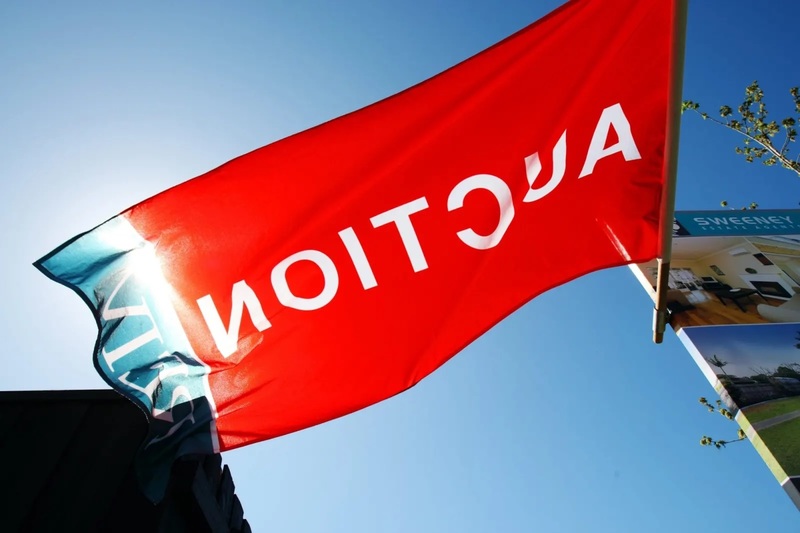 Inspectors from Consumer Affairs Victoria arrived unannounced at 29 metropolitan and regional estate agents' offices in May following tip-offs from the public about underquoting. 


The Age can reveal that 17 of these agents were found to have flouted Victoria's underquoting laws and were fined more than $300,000. 


Consumer Affairs Minister Melissa Horne said home buyers should not be deceived when making one of the biggest decisions of their life. 


"Underquoting is not a smart sales tactic – it's illegal. These outcomes serve as a strong warning to agents that if you do the wrong thing, you'll be caught," she said. 


Concerns about underquoting have intensified during the pandemic as potential buyers have witnessed house prices across Melbourne soar to a record-breaking median of $1,037,923. 


The average house price in the world's most locked-down city has risen by almost $150,000, or 16.8 per cent, over the past year. 


Underquoting occurs when a property is advertised at a price below the estimated selling price, the seller's asking price or a price that has been rejected as too low by the seller. 


High-end buyers' advocate David Morrell welcomed the crackdown and called for harsher penalties for agents found breaching the law, including the suspension of their licences. 


"It's a slap over the face with a wet lettuce. If you are getting a $110,000 fee for selling a house and you get a $10,000 fine, that's nothing," he said. 


Consumer Affairs Victoria would not disclose which agents had been fined, how much they had each been fined, and which sales were caught up in underquoting. 


Under Victorian laws, agents can be fined up to $33,000 for engaging in underquoting, while the practice can result in penalties of up to $10 million for corporations and $500,000 for individuals under Australian consumer law. 


Mr Morrell, who is spearheading a campaign for stronger protections for prospective buyers, said underquoting was rife across Melbourne. 


He regularly sees houses selling for more than $1 million above the top of their advertised ranges and has lodged about a dozen complaints with Consumer Affairs Victoria this year. He said agents underquoted properties because they wanted to glean information about future buyers. 


"It's endemic. If you quote something that is clearly representing unbelievable value, 300 to 400 people will pounce on it. You can get more transactions out of the one transaction. There's also a lot of chest-beating: 'Look at me, I got $600,000 over the reserve,' " he said. 


Real Estate Institute of Victoria president Adam Docking said most agents abhorred underquoting and the practice was uncommon. 


He said there was a lot of misunderstanding about underquoting, with many people incorrectly assuming it occurred when properties sold above their estimated range. 


He said Victoria's rising property market and the pandemic had made it more difficult for agents to accurately price properties. 


"There might be weeks between when the property was first appraised and when it went on the market," he said. 


According to Mr Docking, blatant underquoting occurs when offers above a property's estimated range are rejected or when a property passes in above the top of its range. He believes current penalties are an adequate deterrent. 


Woodards Blackburn director Cameron Way said it made no sense for agents to quote properties at unrealistically low levels to gather information about other potential buyers. 


"Most agents today are extremely time-poor given all the challenges they face each week, and so dealing with a few-hundred extra, maybe, buyers because you intentionally underquote a property is nonsensical and very time-wasting," he said. 


Consumer Affairs Victoria received 383 inquiries and complaints about underquoting between February and the end of April, a 129 per cent increase on the same period last year. 


A spokeswoman said underquoting could distort the property market and lead to potential buyers wasting time and money inspecting properties that were never in their price range. 


There is one way to  see the real price and  save tens of thousands on costs and charges 


Real estate agents, property owners, developers, builders and investors can now present land, residential, house & land packages, commercial and business properties for Sale, Lease, Swap or Investment 100% Free. 


At SSB there are no registration costs, no listing,  no monthly or annual charges and no marketing fees and, zero costs for multi REAXML upload listings. 


A further value benefit significantly increases brand awareness, market reach and client capture connecting directly with buyers, investors, tenants, sellers and swappers worldwide. 


Buyers and renters can see the real price and benefit considerably from the competitive savings owners and agents can pass on to you. 


SSB is not an agent, reseller or lead generator, we are an Australian owned Melbourne based FREE service providing you with an additional online channel that enhances your current marketing campaigns adding exposure and adding value to income streams by connecting you directly with buyers, owners and investors. Have a look it really is 100% cost free at
https://sellitswapitbuyit.com
  (SSB). 
---