How to buy a property in another state
By Jacob Cocciolone and SSB
Whether you are diversifying your property portfolio or packing up your life to pursue new opportunities, buying a property interstate opens up a world of possibilities.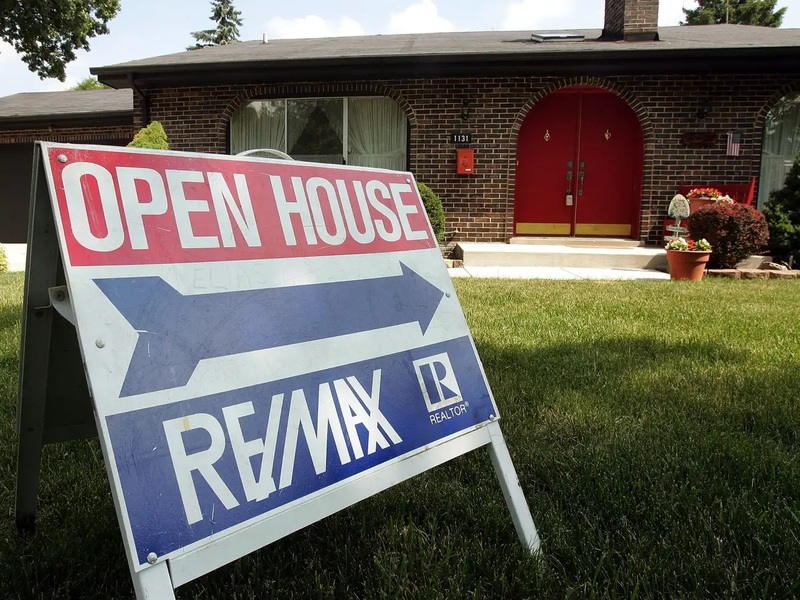 In this article, we'll look at: 


It's long been the assumption that those capable of buying a property interstate are investors strapped with cash, eager to take advantage of another market. The past few years have changed this discourse, with many singles, couples and families packing up their belongings and moving interstate for a new walk on life. 


Buying a property interstate can certainly present a few opportunities, and for owner occupiers it can provide an opportunity to become accustomed to a new area with new opportunities. 


Buying a property interstate 


Australia's real estate market has shown its diversity and resilience in recent times. As property prices soar across the country coupled with flexible working arrangements, no longer is it a requirement to be locked down in one location for an extended period of time. Many first-time buyers, sea changers, and investors alike are now looking beyond their backyards. 


To put this into perspective, the median house price in Sydney currently sits at $1.6 million, with the likes of Canberra and Melbourne following suit at $1.17 and $1.1 million respectively. Many first home buyers may be able to stretch their wallets to meet the prices these capital cities dictate, but not without extra costs and interest through lenders mortgage insurance (LMI). 


Buying regional could alleviate some price pressures seen in the capital cities. On top of this, looking at another state may also allow you to rentvest - the practice of renting where you actually want to live and buying in a more affordable location. 


While it could be a valuable opportunity, when it comes to buying a property interstate there are a number of factors to consider to avoid any potential mistakes. 


Understanding the local area 


Whether it be investment or personal reasons, if you're looking to buy interstate, getting a feel for the local area is key. Visiting the neighbourhood at various times of day and chatting to area locals can help you form a better understanding of your potentially new neighbourhood. Be sure to check out the community facilities and gauge what development plans are projected or currently underway for the area. Look for other aspects such as easy access to roads and highways, and essential amenities such as education, public transport, parks, entertainment and medical services. 


While it may not be possible for you to view every property that piques your interest, appointing a buyers agent can provide you with expert knowledge, area insights, access to off-the-market/unlisted properties and even negotiate on your behalf in order to purchase the property for the right price. 


If the property is an investment, you may also be able to claim the costs of travelling to view the property. Make sure you speak to a registered tax professional to get the right advice about any possible tax deductions on your investment property. 


Different selling conditions 


Each state and territory has different laws and regulations that determine the sale and transfer of property. Contracts for sale also vary by state - therefore it may be beneficial to engage a local conveyancer or solicitor that is familiar with the specific ins and outs of the area to assist with the paperwork. Cooling off periods also differ across states and territories. Some states have cooling off periods of up to five days, while others may have no cooling off period. It's essential to know the local sales conditions before making an offer. 


Costs of buying a property interstate 


Like any property sale, there is more than just purchase price to account for when factoring in the costs of buying a property. Although this hurdle is significant given the rate at which property prices have grown over the past two years, there are a number of upfront and ongoing costs, fees and charges you may incur depending on the sale process, lender and interest rates available. 


The costs of buying property interstate can vary between states and territories, particularly when it comes to government charges. These charges can include developer land tax, GST, foreign buyer surcharge on stamp duty, developer council rates, infrastructure contributions, growth area infrastructure contribution, open space levy, metropolitan planning levy and statutory utility charges - just to name a few. 


The location you choose to call home may mean you may have to pay stamp duty on a property. Just like buying a property in your home state, it's important to take the time to research costs in the areas you're interested in, as registration fees and other costs can also vary. It's also a good idea to familiarise yourself with the offer and acceptance procedures in the state or territory you're looking to buy in, as well as the length of cooling-off periods. 


If you are an investor looking to buy interstate, you could seek to take advantage of the equity in your current home to allow you to buy a second property potentially without a cash deposit. 


Managing your interstate property 


For investors, managing a property in a different state or territory requires more legwork than managing one closer to home. For this reason, interstate investors generally employ the services of a property manager to oversee the property. 


Property managers or agents are there to watch over your interstate property, ensuring it is clean and well maintained, addressing both good and bad feedback from your tenants and passing on information and actions from you, being the owner, to your tenants or to tradespeople servicing your property. Overall it's important to find a property manager you can trust. 


Should you choose to enlist a property manager, make sure you factor the fees into your budget planning. For example, management fees typically amount to 5-10% of the weekly rent. Assessing the cost will give you a better idea of how the costs stack up when comparing investment properties across interstate regions. 


PROS AND CONS OF BUYING INTERSTATE 


Pros 


Access to another property market: For both opportunity seekers and investors, sky-high property prices across a number of major capitals including Sydney, Canberra and Melbourne, prompt many to turn to regions offering less barriers to entry. These regions present opportunities such as low entry rate to investors, high growth potential and the opportunity to achieve high rental yields. 


Tax benefits: With investor housing loan commitments reaching a record high of $11.0 billion in January 2022, the opportunity to receive tax benefits is a key caveat. Buying interstate offers tax benefits in terms of tax thresholds in each state and territory. Owning a few properties in NSW, for example, means you pay tax on the cumulative value of the properties. Spreading your portfolio across states can mean staying within the individual state tax thresholds, which could lead to savings on tax payments. 


Portfolio diversification: Investing in property interstate can help you achieve a diversified portfolio and mitigate market risk to an extent. Given interest rates continue to remain historically low, property investment has become an attractive avenue for investing, highlighted by its growth over the past two years. 


Cons 


Distance: One of the major disadvantages that comes with purchasing a property interstate is that it is more difficult to manage a property when you don't live locally. Local knowledge is valuable when you are purchasing a property so things can become challenging when you are dealing with a market that you are not familiar with. 


Unfamiliar laws and regulations: While the process of buying property may seem standard, laws and regulations differ across States. For example, it is common in New South Wales to arrange finance in advance, but in Queensland, it is common to sign property contracts subject to approval for finance. 


Hidden costs: To ensure that you don't get trapped in an investment that isn't going to be financially viable, you will need to hire a solicitor or conveyancer who can help you understand the legal requirements in the state where you plan to invest. 


Purchasing a property interstate whether you are an investor or not can be an eye-opening experience and an opportunity to achieve new goals and achieve a work-life balance that is rewarding - yet factoring in all the factors at play first is a definite must. 


After you've scoured property markets, spoken with region locals and weighed the pros against the cons, purchasing a property interstate comes down to budget. Carefully consider your cash flow to ensure you'll have enough liquidity to cover shortfalls and your mortgage repayments. After all, you don't want to be caught short in an unfamiliar area all while placing yourself in a difficult financial position. 


Being aware of what is happening in your target market can save you thousands 


Being up to date and aware of what is going on in the Australian property and the local economy is critical for your decision making whether you are selling, buying, leasing or want to swap a property find it fast and easy at
SSB
. 
At SSB there are no registration fees, no marketing costs, no listing fee's and zero lead charges it's 100% Free for single and auto multi listings via your preferred CRM upload provider. 
 
Buyers and renters benefit from the competitive savings owners, developers, investors and agents can pass to them for a win, win, win deal. 


Buyers, investors and renters can be confident that every property listed with SSB has accurate details and the is price displayed upfront making sellers super competitive and, you get direct contact with the decision maker for viewings, negotiations and getting the deal done. 


For owners, agents and developers listing their properties for Sale, Rent or Swap with online service
https://sellitswapitbuyit.com
  (SSB) they get global market reach and capture, brand exposure, enhanced income potential and prequalified searchers direct connection at zero cost. 
The information provided on this website is general in nature only and does not constitute personal financial advice. The information has been prepared without taking into account your personal objectives, financial situation or needs. Before acting on any information on this website you should consider the appropriateness of the information having regard to your objectives, financial situation and needs. 


---