'We look cheap': Mosman high-end market lures cashed-up home hunters from the east By Lucy Macken
You know things are tough for the cashed-up house hunters of the eastern suburbs when the shortfall in ultra-prestige homes for sale becomes so acute they are forced to look to Mosman.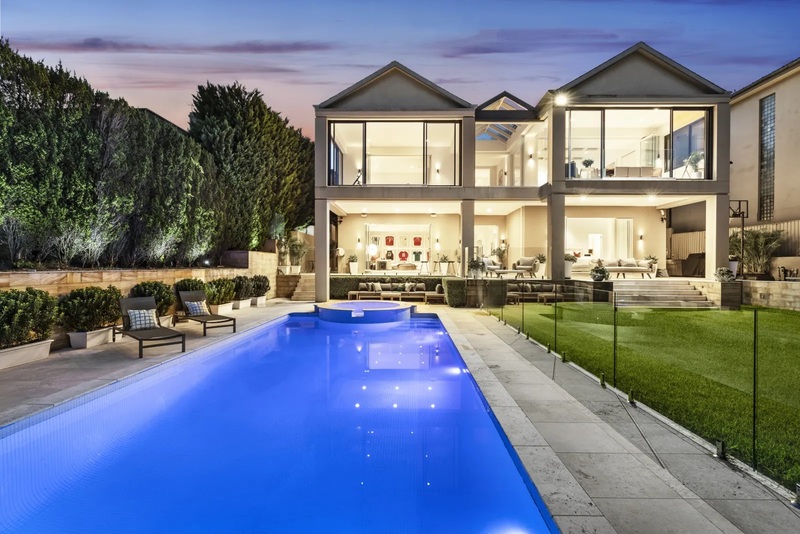 Traditionally, says long-time Mosman agent Kingsley Yates, "people from the eastern suburbs would come and have a look, tell us what great value it is, and then scamper back home never to be seen again." 


That looks to have changed as the eastern suburbs market has become increasingly starved of luxury homes for sale, and prices have soared on the back of pent-up buyer demand. 


The spillover across the harbour was brought into stark relief on Monday when a buyer from the east paid $33 million for a house on Balmoral slopes, making it the north shore's most expensive sale on record. 


The purchase "offered real value for the buyer", according to the sale agent Richard Simeon, of Simeon Partners, given it could cost a good $10 million more in the right location in the east. 


"It's a really welcome trend to see more buyers from the east who are reconsidering a less hectic lifestyle to buy houses and a lifestyle with the same wow factor," Mr Simeon said. 


Despite Mosman enduring its own tight listings market for high-end property, in the past six months alone: five of the 14 sales for more than $10 million were to buyers from the east. 


One of the first was the $16.75 million sale of an architect-designed house in Clifton Gardens to Hourigan International co-founders Anthony Hourigan and Monique D'Arcy-Irvine, who had been looking in the $20 million-plus range in Bellevue Hill before they crossed the Harbour Bridge. 


"It used to be very rare to get an eastern-suburbs buyer over here, but obviously the prices over the harbour are just ridiculous to the point that we look cheap," said Raine & Horne Mosman's Brendan Warner. 


Buyer's agent Deb West, of Sydney Slice, said she has more clients on her books asking her to run searches in both the east and Mosman area because there's so little on offer across the board. Three of her clients have already transitioned from the east to buy in Mosman because of the comparable amenity in terms of village atmosphere, the beaches and harbourside bush tracks. 


Despite an 11.1 per cent jump in Mosman's median house price last year, Ms West sees value in the move. She points to this week's $33 million sale on Stanley Avenue on a level block of 1200 square metres with its iconic water view – she says that would be worth $40 million-plus in Bronte. 


Atlas' Michael Coombs sold two of the suburb's top houses to buyers from the east. While he declined to reveal the sale prices, one is widely tipped at more than $19 million for a designer residence with a pool and tennis court on Elfrida Street; the other for more than $17 million for a Federation mansion, known as Cambria, on Balmoral slopes. 


"I have three times more buyers from the east than I would have a year ago, and their interest isn't just in Mosman but extends to Cremorne and Northbridge," Mr Coombs said. 


David Murphy, of his eponymous agency, said the push in favour of working from home meant buyers are no longer scared off by the commute. 


Ms West adds the commute has long been blamed as a factor in the whole north-versus-east market argument, but that hasn't made sense because the commute from Mosman to the city is faster than the commute from Vaucluse. 


Di Jones' Jacqui Rowland-Smith, who sold an $11 million house on Sirius Cove to a buyer from the east, said Mosman's many freestanding family homes have looked more appealing as people look to get away from high-density neighbourhoods. 


"And the fact that the private schools offer a direct bus service means that the kids are well-catered for no matter where you live," she said. 


Check out the new
SSB
Aussie real estate platform for investors, agents and property professionals? 
Buy, Sell, Lease or Swap with no: 


·       No monthly or annual payments 
·       No registration or listing costs 
·       No charges for single or multi-uploading 
·       No sales or marketing fees 
·       Adds  significant reach and capture to current sales campaigns 


Saving you tens thousands on listings and marketing costs to present properties for Sale, Lease or Swap and your listings get posted on 20+ Aussie real estate sites for maximum exposure. 


 SSB is NOT an agent, reseller, buyer's agent or lead generator.   


We are a new Australian owned real estate platform adding considerable exposure, additional to your current marketing channels, and connecting you directly with owner-sellers, investors, developers and buyers all at zero cost.  Invest 6 minutes at
https://sellitswapitbuyit.com
---