The complete property investment summer checklist By Zarah Mae Torrazo
With the year-end just around the corner, the summer season is an ideal time to make sure things are in order at your investment property before the Christmas and New Year break.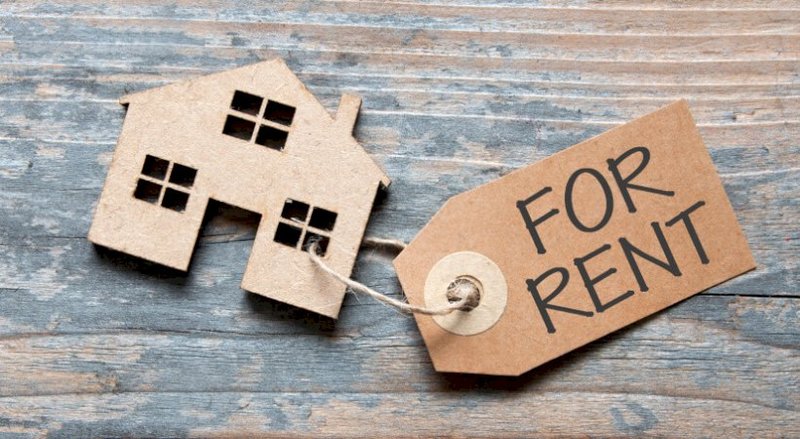 Seasonal maintenance is an important part of a landlord's responsibilities. Whether you own one or several rental properties, keeping them in good condition will not only safeguard your investment but also help to attract and retain good tenants. 


Moreover, summer maintenance is particularly vital given that summers in Australia can get notoriously hot. This, coupled with empty properties due to people being out and about due to the almost month-long break, can be a recipe for disaster that can cost real estate investors thousands of dollars in property damage. 


To make sure you've covered all your bases, here is our complete checklist of summer maintenance tasks for your rental properties. 


Security check


When people think of summer, their minds usually wander to thoughts of travelling to see family and friends or having a little R&R beyond their backyard, which means your rental property could be vacant over the holiday period and can be a target for thieves. 


With the summer holidays now upon us, 'tis the season to be safe than sorry. Theft and damage to investment properties are statistically higher over December and January (often when tenants go away for holidays), so it is important that preventative measures are taken. 


If they're OK with it, ask tenants regarding their summer plans. This way, if they are going away during the Christmas and New Year break, you or nearby security personnel can be on the lookout for break-ins when they are scheduled to be out of the premises. 


It's also a good time to make sure that all locks are functioning well on all points of entry, such as windows and doors. If there are security cameras, as often are in apartments, check that these are working. 


Organise repairs and maintenance 


Because there is a high chance that rental properties will be empty come summertime, it provides a window of opportunity to organise repairs, maintenance and refurbishments. 


If your tenants are going away, give them notice ahead of time and tell them to store away their personal items so you can take care of any specific maintenance or repairs that need to be done in the property, including painting, retiling or fixing any issues in the bathroom or kitchen. 


You or your property manager will need to get the tenant's permission to enter the property, so it's a good idea to organise this in advance. Additionally, make sure you talk to your tradies ahead of the jobs and book an appointment as they too are often on holidays. 


Fire safety


As we've mentioned, summers in Australia are notoriously hot, so it's recommended to do a routine check for fire hazards before summer rolls around. Make sure your property is ready for high heat and that any fire dangers are removed. 


For starters, a build-up of leaves, sticks or other debris in gutters can be a fire hazard, so make sure you clear these out before the heat arrives. 


Additionally, the potential build-up on the structure itself can make it difficult for water to drain through. This can snowball to bigger problems later on, such as gutters that sag along with mildew building up in the area. It can also cause water damage, which could potentially affect the home itself. 


Landlords should also test the smoke alarms in their properties to ensure they are not faulty and are not at risk of a legal liability lawsuit if the alarm does not work during an emergency. It may also be worthwhile installing a fire extinguisher at the property as a further safeguard. 


If your property has a garden, make sure that outside bushes and trees should be trimmed backed and dead plants are removed. 


The season also usually sees more people going out for barbecues and get togethers. Make sure any barbecues owned by the property or your tenants are properly ventilated and positioned away from buildings. 


Garden maintenance 


Before the summer season is in full swing, it's a good idea to take some time to do some garden work. 


Do a bit of weeding, refresh the mulch, and add some new colourful flowers and foliage that add life to the garden. 


If you've been putting it off, now is also a good time to give the windows a bit of a clean and check if the decks or balconies need repairs. With this, the property will be ready for summer. 


The severe heat will also take a toll on your plants, so monitor the sprinkler systems throughout the season. Properly maintaining these will help save water and, in turn, will also save you some money. 


Remember that a well-manicured garden and outdoor areas can also help draw in prospective renters while increasing a property's value. 


Add proper insulation 


While adding proper insulation to your rental property will hurt your pockets, this could pay off in the long run. 


Insulating your property thoroughly can help you secure a better weekly rent from tenants, given that they would have to spend as much on their power bills and they are less likely to switch on their air conditioner. 


Of course, how you go about this will depend on the kind of dwelling you've invested in, but it's advised to talk to your property manager first if you're not sure of the right approach. 


Service the air conditioning units 


With another long, hot summer looming, landlords should prioritise having the air conditioning units serviced so that it works to the best of their capacity. 


While this feels like an unnecessary chore, remember that the cost of servicing the unit can be substantially less than repairing or replacing the unit if it breaks down. 


Seek the help of a professional to service AC units before the summer heat becomes bad. They will be able to check the unit, clean coils, adjust dampers, and look for any other potential problems.  


Keeping the air conditioning system in tip-top shape can prevent a landlord from looking like a grinch to their tenants. After all, no one wants to be caught without cooling on a hot summer day. 


Prepare the pool


With the weather quickly heating up and as people are afforded more time off work to relax, tenants occupying a property with a pool will be making good use of it now more than any other time of the year. 


If you are in charge of cleaning and maintaining the pool as per the signed rental agreement, make sure that this is done ahead of the Christmas break. 


Make sure that all safety obligations are also up to set guidelines, including correct fencing to adequate signage. 


If there is any damage around the pool area you need to fix (i.e. broken or loose tiles), now's the time to do it if you haven't already done so. 


Check on rental payments 


There are several public holidays peppered throughout the Christmas and New year period, which can cause a delay in the processing of rental payments in some cases. 


Seasoned landlords are well acquainted with payments being delayed during the period, but those who depend on rental income for important bills (mortgages, bills, etc) should be aware. If you're in the latter group, make arrangements if it will cause a delay in any of your payments. 


It is also likely that your property manager's office or agency will be shut down over Christmas, or at least on the public holidays, so it's best to get in with any queries or questions before then. Make sure to also ask for lines that will be available during the holidays in case of emergencies. 


If you have these things sorted out, you can also kick back, relax and actually enjoy the break as well. 


Look ahead and plan for next year 


Given the fluctuations in demand, such as students returning or leaving universities or workers' employment terms, many tenancy agreements end either at the end of the year or at the start of the year. 


If you are content with your tenants and want them to continue occupying your property, now is a good time to talk to your property manager to see how you can get your tenants to renew their contracts.  


One main benefit of keeping good tenants is you don't have to find new ones. This means you don't have to screen new applicants; you avoid vacancy costs and advertising costs. As an added perk, the current tenants are aware of the rules of the property and payment conditions, and you don't have to worry about dealing with new people. 


Property News 


Saving tens of thousands at
SSB
is the norm as there are no registration costs, no listing, annual or monthly charges and no marketing fees for listings by property owners, real estate agents and investors presenting properties for Sale, Lease, Swap at Aussie owned and based free property service connecting owners, investors, developers and real estate agents with direct connection with decision makers. Have a look it is Free.
https://sellitswapitbuyit.com
(SSB). Cheers Peter. 
---