Looking to buy property in the next 12 months? Here's why it could be much harder By Alex Ritchie & SSB
Home buyers looking to buy in the next 12 months may find the amount they can borrow has reduced because of the rising costs of living and predicted cash rate hikes, despite talk of lower property prices.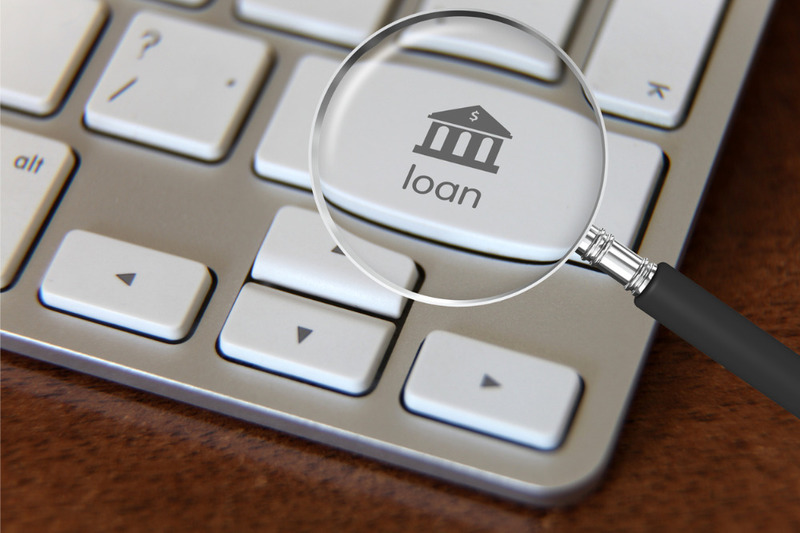 Australian motorists are now paying a record-breaking average of $2 a litre for petrol off the back of global oil price surges in response to conflict in Ukraine by Russia. But it's not just petrol that Aussies are spending more on, with the ABS's latest December Consumer Price Index data showing a 3.5% rise in the cost of a basket of goods in the 12 months to the December 2021 quarter. 


Factors like the war in Ukraine and rising inflation have increased forecasts that the Reserve Bank of Australia may lift the cash rate in 2022. This may see home loan interest rates rise once again, with the last cash rate hike in November 2010. 


Australians hoping to buy a home since 2020 have had to battle against a lot. With property prices at record highs paired with stagnant wage growth, housing affordability has never been a more pressing issue. 


And when you throw in a pandemic, global uncertainty, and a rising cost of living, it's a challenging time to "pull yourself up from your bootstraps" and save the six-figure deposit expected for many capital cities in Australia (and some regional areas too). 


Two of the biggest measurements that lenders use to assess your eligibility for a home loan are living expenses and interest rate buffers. And in 2022, these two factors may be significantly impacted by all of the above. 


This means that if you're looking to buy in the next 12 months, you may find you may be borrowing less for a home loan. 


THE BIGGEST ISSUES IMPACTING YOUR MORTGAGE BORROWING POWER IN 2022 


Rising cost of living and Household Expenditure Measurement 


If you're looking to take out a home loan you may have wondered if the rising cost of living could impact how much you're now able to borrow. This may be true in the next 12 months, as home loan lenders will assess your borrowing power on the Household Expenditure Measurements (HEM), as well as their own internal criteria. 


Under the National Consumer Credit Protection Act 2009, Australian banks must take into consideration the cost of living when performing borrowing power and serviceability assessments on you. Most home loan lenders will use HEM, developed by the Melbourne Institute, as a benchmark to estimate your annual living expenses. 


The types of expenses included in HEM include basic (such as groceries), discretionary and non-basic (such rent, mortgage repayments, superannuation, HECS/HELP debt etc.). 


This benchmark is also determined by the applicant(s) income, as a single buyer with an income of $80,000 per annum would have fewer living expenses than a couple looking to buy with a combined income of $150,000, for example. 


Keep in mind that banks should not just rely on the HEM but will ask you to estimate your living expenses in your application. They may then take the higher of these two numbers for this part of their assessment, but ideally will look at both when determining your borrowing power. 


If the cost of living continues to rise, this benchmark may rise as well. And no matter how frugal you may be, lenders that defer to the HEM benchmark will put you in a pre-set living expense category. If this benchmark is higher, this may reduce the loan amount you can afford to borrow. 


Rising buffer rates 


Home loan lenders do not just rely on the HEM to assess your borrowing power. They will also need to test your ability to service a home loan at a higher interest rate than the ones they advertise – also known as the buffer rate. This is because over a, say, 30-year home loan it's expected that your interest rate will fluctuate, and you need to be able to afford potential higher repayments when they come. 


In October, APRA advised that banks needed to increase this stress test rate from 2.5% to 3% due to it recording nearly a quarter of new mortgages with debt-to-income ratios of 6 or more. At the time, RateCity research calculated that these changes alone meant that borrowers who could afford a $500,000 home loan then would lose 5% borrowing capacity, or that they could now afford $25,000 less for a $475,000 mortgage. 


Nowadays, experts are predicting that the RBA could lift the cash rate as early as June 2022. This could result in lenders lifting their interest rates and, in turn, their buffer rates as well. 


Meaning that your home loan application may be tested against a higher interest rate 'stress test' in the next 12 months, resulting in your being approved to borrow even less. 


What home buyers can do to increase their borrowing power 


It's worth keeping in mind that banks and home loan lenders do this with your best interests in mind to reduce risk. These measurements are in place to protect borrowers from taking on too much debt and being unable to repay their mortgage if their circumstances changed and interest rates continued to rise. 


There are some options home buyers may want to consider today to potentially increase their borrowing power: 


· Choose your suburb carefully – If your home loan lender may approve you for a smaller loan amount, then choosing a suburb where property prices have fallen may help to combat this. Keep in mind that despite talk of property price falls, there may always be areas where the market is still highly competitive. This means that it may be more important than ever to do your research around which areas to buy in that best suit your financial situation and goals. 
· Plan your budget ahead – While lenders may use a HEM benchmark when assessing your serviceability and borrowing power, they should still look at your bank statements and actual living expenses in your loan application. It may be worth limiting your spending in the three months leading up to your application because of this. If you need to buy those big-ticket items or splurge on dinners out, consider doing it before this three month window or even using cash. 
· Cut discretionary spending - Look to cut out discretionary spending that can appear as regular spending as much as possible, such as Netflix subscriptions, UberEats orders and gambling. These regular expenses can be calculated into your ongoing entertainment budget and a lender may assume it will continue to occur for the entirety of your mortgage, reducing your borrowing power. Also consider avoiding one-off items, such as clothing, that can appear as frivolous and display bad spending habits to the lender. 


Here is one way to save on costs and charges 


Real estate agents, property owners, developers, builders and investors can now present land, residential, house & land packages, commercial and business properties for Sale, Lease, Swap or Investment 100% Fee Free. 


At SSB there are no registration costs, no listing or lead charges and no marketing fees, including zero costs for multi upload listings. 


A further value benefit significantly increase brand awareness, market reach and client capture connecting directly with buyers, investors, tenants, sellers and swappers worldwide. 


Buyers and renters benefit from the competitive savings motivated owners and agents can pass on. 


SSB is not an agent, reseller or lead generator, we are an Australian owned Melbourne based FREE service providing you with an additional online avenue that enhances current sales campaigns adding significant market reach, exposure and capture and adding value to income streams by connecting directly with owners, investors, developers and buyers. Have a look it really is 100% cost free at
https://sellitswapitbuyit.com
  (SSB). 
The information provided on this website is general in nature only and does not constitute personal financial advice. The information has been prepared without taking into account your personal objectives, financial situation or needs. Before acting on any information on this website you should consider the appropriateness of the information having regard to your objectives, financial situation and needs. 


Get more Property News at
SSB
---