Affordable Australian suburbs for first home buyers
By Kirsten Jelinek and SSB
Finding an affordable property close to the city can be a hard request, but new data gives a glimmer of hope.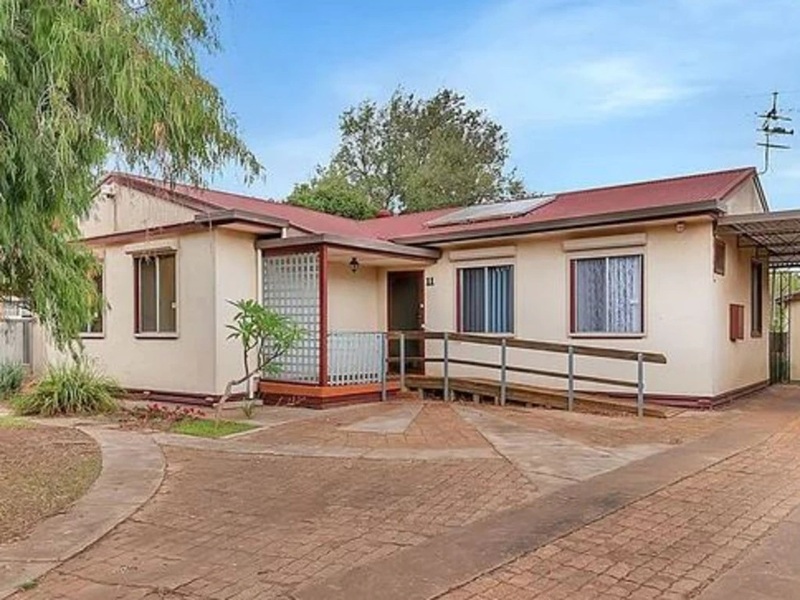 Bargain house hunters across Australia have been urged to consider buying outside the city centre to break into the fast-paced housing market. 


Instead, suburbs an hour from each state and territory's central business district are being hailed for their amenities, lifestyle and affordability. 


South Australia was the most affordable state for buyers looking to purchase a home or unit less than 40km from the city, according to data from PropTrack. 


In the suburb of Elizabeth South, located 21km from the capital of Adelaide, buyers can score a home with a median sale price of only $221,068. 


Alternatively in nearby Elizabeth Vale, the median sale price for a unit – also 21km from the CBD – will put buyers back only $146,173. 


Single mother Kellie Walduck, 34, recently bought a home in Elizabeth Vale, South Australia, for around $340,000 after renting with her toddler. 


"For 12 months I've been looking for either other rentals or to buy, but with the cost of rentals it makes more sense to just buy and pay your own mortgage," she said. 


The account manager couldn't be happier with her decision to move to Elizabeth Vale, claiming "you couldn't pay me enough to live in the city". 


"The reason I'm in this area is because of affordability," she said. 


"My house is also 15 to 20 minutes to work and it's about 20 minutes to where my little one lives with my ex [partner]. So I needed to be somewhat close, as I was using a tank or two tanks of fuel a week just to travel [when renting]." 


Ms Walduck said she hasn't sacrificed anything by moving away from the city, as her home is close by to shopping centres, a cinema, schools and ample public transport. 


"We have a huge backyard space, decent bedroom sizes and a lock up garage so it's safe, especially being a single mum with a little one," she said. 


Mortgage Choice Mortgage Broker Caroline Jean-Baptiste said when looking to buy a property, if the area doesn't tick every box "it still may be a desirable suburb for other factors". 


"Maybe it's got a great shopping centre there, or maybe it's got a good school, or it's a new suburb, or it's affordable," she said. 


"But not every suburb is always going to meet this list of criteria, because the ones that tick every single box, they're probably unaffordable." 


Ms Jean-Baptiste said buyers need to be realistic when buying their first home, as it's not necessarily a "forever decision". 


"Your first home is a stepping stone into the property market and once you're in the market, it becomes easier to upgrade to your dream home," she said. 


"It's really easy to get discouraged because the property market is going crazy, but if you give up now, you'll never get in so it just means you have to adjust your expectations." 


For buyers looking to purchase their first home, Western Australia offers homes less than 33kms away from the inner city for under $300,000. 


Medina, where the median sale price is $279,338, Armadale ($283,982), and Castillo ($294,611) were in the top affordable suburbs an hour from Perth. 


Meanwhile in Tasmania, house hunters can score a home with a median sale price of $334,660 in Gagebrook, only 16km from Hobart. 


Further out in Herdsmans Cove, the median sale price is $359,608 and while Risdon is only 9km from the CBD, house prices rise slightly to an average of $409,105. 


News South Wales has the highest median sale price of $709,508 for a house in Hebersham, 38km away from Sydney. Alternatively for a unit 13km from the city, buyers can purchase in Lakemba for a median sale price of $394,005. 


Victoria has the second highest median sale price of $514,18 for a house in Kurunjian, 38km from Melbourne. The following suburbs Bangholme ($448,835), Melton ($472,114) and Melton South ($507,444) came out as the next affordable suburbs an hour from Melbourne. 


In the Northern Territory, the suburbs Moulden, Gray, Woodroffe, Driver and Berry Springs offers buyers the lowest median sale price for a home less than an hour from Alice Springs 


In Queensland the suburbs of Stapylton, Riverview, One Mile alongside Lamb and Macleay Island landed in the state's top 5 most affordable within 40km of the city. 


Director Economic Research at PropTrack Cameron Kusher, said a lot of first home buyers are moving out to areas an hour from each state's CBDs "because the price is lower." 


"Investors also look in these markets, because you do tend to find rental yields on the outskirts of cities tend to be much greater than they are closer into the city centre." 


"Covid has also driven some people who already own homes to move to these areas, if they are looking for that lifestyle, but also don't need to go back into the office as regularly as they used to." 


Mr Kushner said demand has pushed prices higher in these outer suburbs over the last five years. 


"They have increased in popularity and since the onset of the pandemic we have seen more affordable suburbs in most cities outperform, in terms of price growth, in the areas closer into the city," he said. 


When it comes to searching for your next property, Mortgage Choice Mortgage Broker Caroline Jean-Baptiste said buyers should check with their mortgage broker every six to 12 months. 


"You need to continually check in with your mortgage broker to see if you qualify for any more recent grants and make sure that you're not missing anything." 


"The market is changing all the time, lending is always changing, the incentives are always changing and staying on top of what you're entitled to." 


Cheapest suburbs an hour from CBDs for houses and units 


New South Wales – Houses 


Bidwill – $567,472 


Emerton – $641,267 


Blackett – $644,448 


Whalan – $668,022 


Hebersham – $709,508 


New South Wales – Units 


Stanhope Gardens – $327,275 


Chullora – $330,695 


Carramarr – $340,620 


Fairfield East – $370,278 


Lakemba – $394,005 


Northern Territory – Houses 


Moulden – $383,943 


Gray – $423,336 


Woodroffe – $455,205 


Driver – $457,674 


Berry Springs – $486,106 


Northern Territory – Units 


Woodroffe – $223,895 


Wagaman – $240,936 


Gray – $246,517 


Moulden – $252,120 


Malak – $260,352 


Queensland – Houses 


Stapylton – $226,259 


Lamb Island – $302, 155 


Riverview – $302,164 


Macleay Island – $312, 484 


One Mile – $319,602 


Queensland – Units 


Woodridge – $203,459 


Logan Central – $208,574 


Eastern Heights – $209,841 


Riverview – $211,217 


One Mile – $222,048 


South Australia – Houses 


Elizabeth South – $221,068 


Elizabeth North – $243,045 


Davoren Park – $250,568 


Smithfield Plains – $261,293 


Gawler West – $275,377 


South Australia – Units 


Elizabeth Vale – $146,173 


Elizabeth – $164,476 


Hillier – $179,252 


Elizabeth South – $185,763 


Ingle Farm – $201,183 


Tasmania – Houses 


Gagebrook – $334,660 


Herdmans Cove – $359,608 


Risdon Vale – $409,105 


Bridgewater – $411,239 


New Norfolk – $403,991 


Tasmania – Units 


Bridgewater – $332,278 


New Norfolk – $415,548 


Brighton – $451,407 


Claremont – $454,096 


Huonville – $457,835 


Victoria – Houses 


Bangholme – $448,835 


Melton – $472,114 


Melton South – $507,444 


Coolaroo – $507,501 


Kurunjang – $514,184 


Victoria – Units 


Albion – $297,792 


Melton South – $348,363 


Caulfield East – $348,386 


Melton – $362,780 


Travancore – $371,431 


Western Australia – Houses 


Medina – $279,338 


Armadale – $283,982 


Camillo – $294,611 


Calista – $297,702 


Orelia – $303,463 


Western Australia – Units 


Orelia – $162,521 


Wanneroo – $162,881 


Parmelia – $174,993 


Calista – $194,264 


East Rockingham – $210,892 


There is a new Aussie real estate platform, there are no registration or listing fees, no monthly or annual costs and no marketing charges saving owners, sellers, developers, investors and agents thousands on each listing. 


Buyers and renters benefit from the competitive savings owners, developers, investors and agents can pass on to BUYERS for a win, win, win deal. 


Importantly buyers, investors and renters can be confident that every property listed with SSB has accurate details and the sale prices and rent cost are displayed upfront. 


And Buyers and Renters make  "Direct Contact" with the decision maker for viewings, negotiations and getting the deal done saving more time and money. 


See Property News at
SSB
. 
SSB is Not an agent, reseller or lead generator, we are an Australian owned FREE service providing an additional online real estate channel that adds significant market reach, exposure and capture for sellers, buyers, renters agents and developers. 


---