8 Most Expensive Countries To Buy A House By Melissa Gibson
Buying a house in these countries can surely put a hole in one's pocket.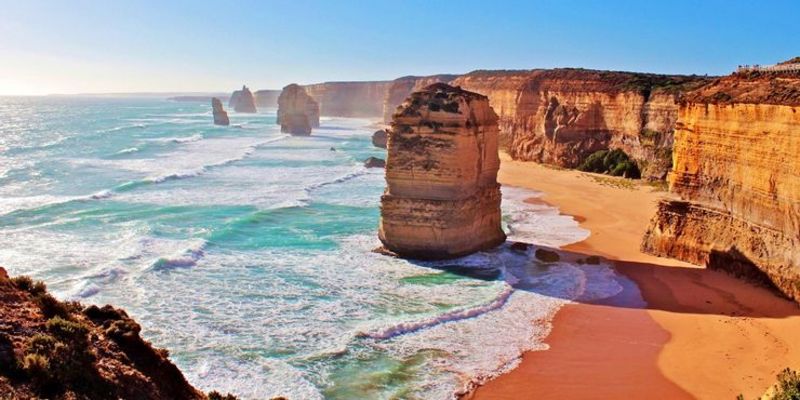 You may have taken a trip to a beautiful remote island and dreamed of owning a home there, but vacation travel versus living in a different country are two very different things. Are you thinking about purchasing a home in another country? 


8 Many are beginning to see Sydney and surrounding areas of Australia as the place to be for beautiful weather, cultural amenities, and work opportunities. Prices per square meter are $7,250, a hefty sum for those of us with just one residence, but a good deal for those ultra-rich celebrities. Australia has urban containment policies which prevent cities from expanding but encourage developers to create density within the city and wide-open spaces outside of the downtown area. 


7 Tokyo is the capital of Japan and home to many ultra-rich. With limited land and a high cost of living, one could pay around $16,000 per square meter. In some opinions, the cartel, corruption, and collusion have played a major part in the high property market, and as the leading centre of business and finance, it makes sense that many business leaders want a spot in the middle of it all. Unfortunately, the city has been a victim of earthquakes and has lost most of its historical significance, but on the plus side, most of the landscape includes modern and contemporary architecture due to the consistent need to rebuild. 


6 We could have guessed with the number of rich and famous celebrities owning homes on both the east and west coast, real estate numbers have skyrocketed. Particularly in the city that never sleeps, a small piece of property in New York City can run buyers $17,000 per square meter. Even if purchased as a second home, you can't beat the nightlife, top-notch tourist attractions, high rates of employment, and of course, theatre and television opportunities. Many keep an apartment in the city as a second residence out of convenience. 


5 In the luxury district of Hong Kong, Repulse Bay is almost entirely populated by the wealthy. In a country with the greatest population density, the cost of the property is around $25,550 per square meter. The land is known for its tax-friendly economic structure and a supreme selection of land developers, working to make the area as luxurious as possible. A 120 square meter apartment could rent for more than $7,000 per month. 


4 Have you heard of the mega-rich owning a bank account in Switzerland? Many want to live close by those large bank accounts, and as a whole, the country is one of the most stable in Europe. Luxury real estate includes restored historical mansions, an attractive residence for those looking for wealthy amenities. The price per square meter is approximately $29,000, and the country offers everything from cultural wealth to financial security. 


3 Buyers love the quiet, beautiful scenery and seemingly protected islands of Singapore. The most expensive area is located on Marina Bay, on the beaches of the Gulf. The world-famous hotel Marina Bay Sands is an attraction for tourists, and buyers can usually expect to pay around $30,500 per square meter. However, bouncing back from the country's worse recession since independence and the recent pandemic, they are just now seeing an increase in property value in 2021, according to Bloomberg Wealth. If you're lucky, you may be able to find a few deals in this country as they climb back up to the top. Still, an average apartment can set you back $3,500 per month. 


2 London, England, is full of history and economic development. Many worldwide companies are based here, and the city attracts celebrities and wealthy business owners. The price per square meter for the property is approximately $34,531, according to Money Inc. Even though the demand for property is high. It's not uncommon for many apartments and remote homes to sit empty for months at a time since those with multiple residences wish to keep a place in London all to themselves. 


1 The most expensive property in the world is in Monaco, the France micro-state on the beach of the French Rivera. The price per square meter of property is $60,114. According to Jason Fox, the tiny state is so densely populated that finding a home can be ultra-rare and what's more, is everything is beautiful: weather, nature, economic and political status, to name a few. It's called a "country of millionaires" with the Sky Penthouse recently put up for sale for $400 million. 


Try the new SSB Aussie real estate platform 


There are no listing or lead fees, no monthly/annual costs and no sale or marketing charges. 


This enables you and team  to save thousands on each listing including CRM XML auto uploading to present residential, commercial, H&L packages, rural, business and investment properties for Sale Lease or Swap at zero cost. 


An Australian owned Melbourne based FREE independent property service providing you with an additional online channel that enhances your current marketing campaigns adding significant market reach, exposure and capture and potentially adding value to income streams by connecting you directly with owners, investors, developers and buyers. Have a look it really is 100% cost free at
https://sellitswapitbuyit.com
(SSB  Important to note, SSB is not an agent, reseller or lead generator. 
---