Where buyers/sellers are looking for the next Noosa or Byron Bay in QLD By Samantha Healy
Buyers have widened their search beyond Queensland's overheated coastal markets, looking for the next Noosa or Byron Bay. See where demand has soared.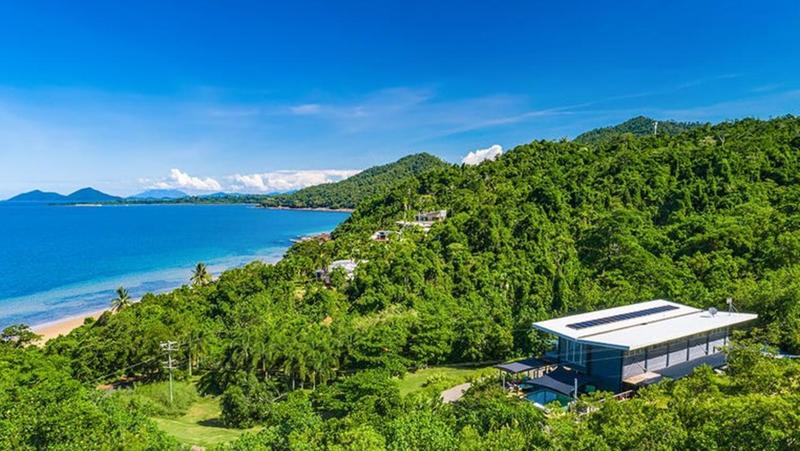 Savvy sellers are cashing out of some of Queensland's overheated coastal markets and going in search of the "next Noosa" or the "new Byron Bay". 


And the locations where they are looking for that more relaxed beach lifestyle vary from an affordable tropical island village to a sleepy coastal hamlet just 200km north of Brisbane. 


The REA PropTrack Regional Report 2021 has revealed the top 10 national suburbs where the number of "highly engaged buyers" per listing has soared, and seven of those hot spots were located in regional Queensland. 


Nelly Bay, a coastal village on Magnetic Island off Townsville, recorded a whopping 283 per cent surge in the number of "highly engaged buyers" per listing in the 12 months to September. 


Home to stunning secluded beaches, coral reefs, bushwalks and an abundance of wildlife, Magnetic Island can be reached by ferry from the mainland, and is home to around 2500 residents. 


Nelly Bay also boasts an affordable median house price of just $378,000, with modern beachfront homes selling for a fraction of the cost of a similar residence on the Sunshine Coast. 


The hamlet was second only to a broad area in western NSW identified as Coolah/Far West/Orana, where median house prices are as low as $210,000. 


Best of Magnetic Real Estate agent Alex Strens said she was not surprised to see that Nelly Bay was getting some serious attention. 


"We have sold three times more property over the past 12 months than we normally would," Ms Strens said. 


INCREASE IN HIGHLY ENGAGED BUYERS PER LISTING 


1. Coolah, Far West and Orana (NSW) +291%
 2. Nelly Bay (Qld) +283%
 3. Kingscote (SA) +258%
 4. Mission Beach (Qld) +256%
 5. Charleville (Qld) +253%
 6. Tin Can Bay (Qld) +252%
 7. Goondi Hill (Qld) +244%
 8. Wongaling Beach (Qld) +239%
 9. Cooloola Cove (Qld) +229%
 10. Sussex Inlet, Southern Highlands and Shoalhaven (NSW) +223%
 Source: PropTrack Regional Australia Report 2021 


"It is people relocating to the island from Townsville, from the region, from interstate, but also from places like Noosa, Brisbane, the Gold Coast, and they are not just buying holiday homes," she said. 


"We are seeing quite a lot of buyers out of Noosa, in particular, who are saying the island is like Noosa was 30 years ago. 


"What I am seeing is a lot of wealth shifting north as buyers from Sydney and Melbourne move to places like Noosa, and then those people selling out of Noosa are shifting north." 


Terry Ryder of Hotspotting said the Townsville region as a whole was enjoying some solid price growth. 


"The biggest uplift in prices over the last 12 months was recorded on Magnetic Island, in the (neighbouring) suburb of Horseshoe Bay," Mr Ryder said in his recent Regional Hotspots 2021-22 report. 


While the Gold Coast and Sunshine Coast continue to be Australia's most in-demand regions for cashed-up interstate and expat buyers, local sellers are also taking their new-found property fortunes out into the regions. 


Ms Strens said that while Magnetic Island had previously been dominated by retirees, that was changing as more families, professionals and tradies made the move to the laid-back and affordable locale. 


Also making the list of the 10 locations where serious buyer demand increased the most nationally were Mission Beach (Cassowary Coast), Charleville (Outback), Tin Can Bay (Wide Bay), Goondi Hill (Cassowary Coast), Wongaling Beach (Cassowary Coast) and Cooloola Cove (Gympie). 


All have seen demand per listing increase by more than 220 per cent, with regional listings now hovering around record lows. 


Century 21 Gympie and Cooloola Coast agent Paul Downman said they were expecting a rush of buyers as soon as the borders opened. 


"There are already buyers wanting to know what we have got, which isn't a lot, and saying they will be here as soon as it opens up," he said, adding that those buyers were planning to relocate to Queensland, not just snap up a holiday house. 


Mr Downman said there were buyers in northern NSW looking to places like Rainbow Beach as the "next Byron Bay", with Cooloola Cove and the wider Wide Bay region getting similar attention. 


The latest REA Market Trends report for November shows house values in Cooloola Cove have soared 28.5 per cent over the past 12 months, and were up 11 per cent in the last three months alone. 


Mr Downman said there had been substantial buyer interest out of the overheated markets, with people cashing out, buying a home and a rental in the region and banking the rest. 


"The big money is pushing north," he said. "People just want a quieter lifestyle with less traffic." 


Back up north, Ray White Mission Beach principal Dick Williams said buyers were coming from across the country, with many of those buying sight unseen. 


"From Sydney, Melbourne, Adelaide, Brisbane, the Gold Coast, the Sunshine Coast," he said. 


"It feels like just about every second one is from interstate or from the Gold Coast or Sunshine Coast at the moment. 


"And it is not just Mission Beach, it is Cairns, Townsville, the Tablelands. 


"The word paradise gets thrown around so often it drives you nuts but it really is paradise up here (at Mission Beach), almost Fiji-like. 


"It's no wonder they are looking up here, really." 


Being aware of what is happening in your target market can save you thousands 


Being up to date and aware of what is going on in the Australian property and the local economy is critical for your decision making whether you are leasing, selling, buying or want to swap a property find it fast and easy at
SSB
. 
At SSB there are no registration fees, no marketing costs, no listing fee's and zero lead charges. It's 100% Free including for XML auto multi listings via your preferred CRM upload provider. 


Buyers, investors and renters can be confident that every property listed with SSB has accurate details and the is price displayed upfront making sellers super competitive and, you get direct contact with the decision maker for viewings, negotiations and getting the deal done. 


For owners, agents and developers listing their properties for Sale, Rent or Swap with online service
https://sellitswapitbuyit.com
  (SSB) they get global market reach and capture, brand exposure, enhanced income potential and prequalified searchers direct connection at zero cost. 
---