Tax reform and incentives to deliver a housing supply boost
By Government & SSB May 2022
The McGowan Labor Government's 2022-23 State Budget delivers a range of tax reforms and incentives to boost housing and land supply, encourage urban infill and improve housing affordability across the State.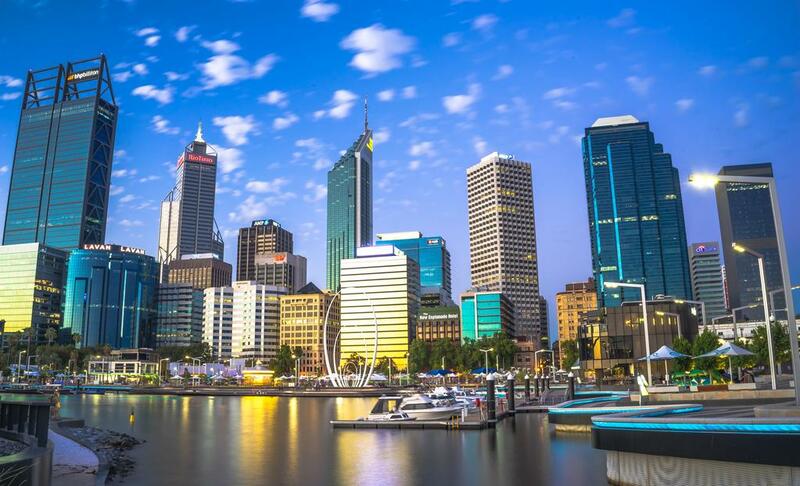 KEY POINTS


State Budget delivers tax reform and incentives to boost housing and land supply
Initiatives support more housing and land for the regions, and further incentives for urban infill 
50 per cent land tax concession for new build-to-rent projects 
Stamp duty rebate of up to 100 per cent for eligible off-the-plan apartment purchases 
Planning reforms to include density bonus for private projects that include five per cent social housing
New and updated Keystart loan products helping more Western Australians access housing finance
Further measures to reduce red tape for taxpayers and simplify tax administration 
The current off-the-plan transfer duty rebate will be increased to 100 per cent for residential apartments in multi-storey developments valued below $500,000 from June 1, 2022, tapering to the existing 50 per cent rebate for apartments valued at $600,000 and above. 
The enhanced off-the-plan rebate is expected to cost an extra $4.7 million over four years, on top of the $26.2 million in the 2021-22 Budget for the two-year extension of the rebate at 50 per cent.
 This will further improve housing affordability and smooth the pipeline of work for the construction sector beyond the current boom in activity. 
 A new 50 per cent land tax concession will also be introduced for eligible build-to-rent developments, commencing on July 1, 2023. This tax relief aims to develop the build-to-rent industry in Western Australia by reducing barriers to investment and thereby increasing the future supply of rental properties. 
 Large scale build-to-rent developments are a relatively new model of urban housing in Western Australia where apartments are developed for the purposes of renting rather than being on-sold. 
 A density bonus incentive will be offered for developments that include at least five per cent social or community housing, which will be progressed as part of the Phase 2 Planning Reforms. 
A new Keystart loan product will be offered to assist people to purchase medium and high-density residential units in METRONET precincts and priority urban infill areas. 
In addition, Keystart's income eligibility limits will be permanently increased to $105,000 for singles and $155,000 for couples and families, following the introduction of these temporary higher limits in 2019 and their subsequent extension in 2020 and 2021. 
Regional housing supply will be supported with $19 million to subsidise the development of residential lots in Kalgoorlie and Karratha, along with increasing Keystart's property price limit for the Pilbara to assist households in gaining access to finance. 
The McGowan Government is also delivering a range of measures to simplify the administration and reduce the burden of a number of taxes in the 2022-23 Budget, which will deliver $41 million in savings to businesses and households from July 1, 2022. 
A number of changes are occurring to transfer duty, captured in the recently introduced Duties Amendment Bill 2022, including reducing the general rate of transfer duty to be equivalent to the rate of duty for residential transactions, which will simplify the current system and save taxpayers an estimated $32.2 million over four years. Duty will also be removed on a number of other transactions.
In addition, businesses will benefit from raising the quarterly payroll tax return lodgement threshold from $100,000 to $150,000, meaning those businesses with an annual liability of up to $150,000 will have the option to pay quarterly rather than monthly, reducing administration and providing cash flow benefits. 
Furthermore, the two per cent surcharge on assessed land tax liability when paid over three instalments will be removed, providing greater choice of payment schedules, assisting with cash flow and saving taxpayers $8.4 million over four years.
For more information, visit
https://www.ourstatebudget.wa.gov.au
Comments attributed to Premier and Treasurer Mark McGowan:
"My Government is delivering tax reforms and incentives to boost housing and land supply to improve housing choice and build more liveable communities across our State.
"We are also reducing taxes for some Western Australians and simplifying tax administration, making it easier for businesses and individuals.
"The 50 per cent land tax concession for build-to-rent projects aims to boost future housing supply, reducing a barrier to investment, and growing the build-to-rent industry in Western Australia. 
"Our changes to the temporary off-the-plan transfer duty rebate will provide greater assistance to those seeking to purchase homes at the affordable end of the market, and aim to smooth the construction pipeline beyond the current boom in activity.
"This package again highlights my Government's commitment to support industry and make it easier to do business in Western Australia."
Comments attributed to Planning Minister Rita Saffioti:
"We are delivering major reforms that will make a difference and support Western Australians to live close to services, jobs and good quality transport links.
"This package provides Western Australians with the option to remain in the community they love when they downsize, or buy their very first home close to family and friends.
"Opportunities like this will create more housing and deliver housing developments near key transport nodes like METRONET stations.
"These reforms will bring forward new developments and opportunities for the community, supporting more housing choice and vibrant, well-connected activity centres."
Comments attributed to Housing Minister John Carey:
"We have worked together with industry to deliver this suite of reforms to further boost future housing and land supply across our State and improve access to housing for more Western Australians.
"Last year's Budget included a record investment in social housing, which we are working hard to deliver by innovative means, given the high level of activity in the housing construction sector.
"The density bonus announced today provides another lever to encourage more supply of social housing.
"Promoting alternative housing models such as build-to-rent is a key part of this package, and it will complement a significant body of work our Government has already undertaken through the Housing Diversity Pipeline.
"The changes to Keystart's loan products will assist more Western Australians to own their own home and encourage infill projects that provide greater access to public transport and amenities."
More support for the Property Industry at
SSB
Introducing a new Australian property service providing a secure self-managed platform enabling property owners, developers, investors, property managers and agents to save thousands to present residential, commercial, H&L packages, land, rural, business & investment properties for Sale, Swap, Lease at 100% zero cost.
There are:
· No registration or listing costs
· No monthly or annual payments
· No charges for single or XML multi-listing
· No sales or marketing fees
· Added free listings on 20+ real estate sites
· Direct Connection with decision makers
·
Added market reach and capture to your current sales campaigns
· Save thousands on fees, charges and costs
You get 24x7 access to your property listings to edit the content, pics, videos, price and viewing dates.
All inquiries from pre-qualified searchers go direct from the searcher to your nominated personal or business email Inbox.
SSB is not an agent, reseller or lead generator, we are an Australian owned Melbourne based FREE service providing you with an additional online avenue that enhances your current marketing campaigns adding significant market reach, exposure and capture potentially and  adding value to income streams for owner vendors, investors, developers and agents by connecting you directly  with decision makers and buyers.
Try it ,100% cost free at SSB 
https://sellitswapitbuyit.com
---