Inside the property market explosion in regional Australia by Mike Wood
Few property markets in Australia have exploded as much as this coastal region.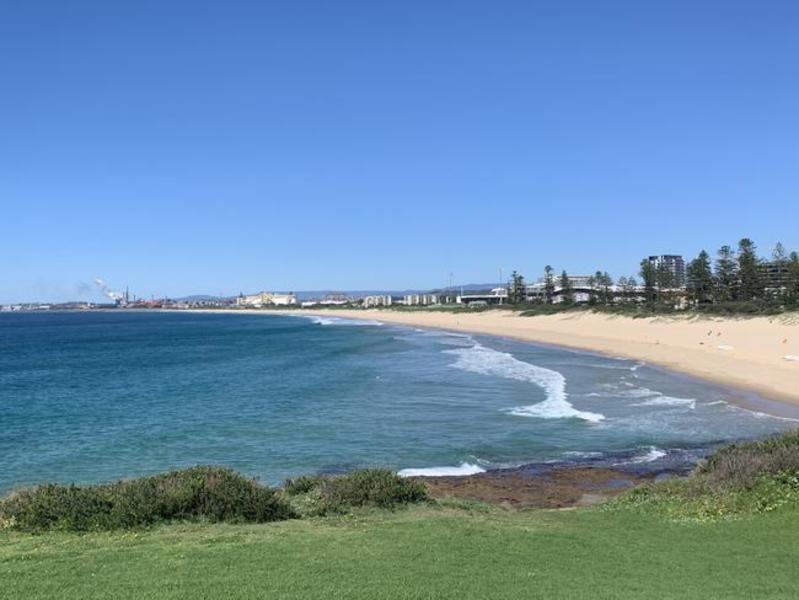 Towns from Wollongong downwards have always been popular for their scenery and beaches, but with the advent of work from home, they are now realistic living options for Sydneysiders, as well as solid choices for short-term rental and second homes. 


Tara Gibbs, a mortgage broker with On Point Home and Business Loans, based in the NSW South Coast town of Milton, spoke to Australian Broker about the exponential house price growth that has been seen on her patch in the last 18 months. 


"Covid has meant for many that they can earn a corporate wage living a coastal lifestyle," she explains. 


"In our part of the world, we have world-class beaches and surf breaks, award-winning restaurants, cafes and wineries and two exceptional primary schools in Milton alone - all whilst maintaining a great sense of community which I believe draws many different demographics to the area." 


"What is extraordinary for Milton is that we joined the Million Dollar Club late last year with the median house price just tipping over $1.2m. That is a 46% increase over 12 months and a crazy 99% over 5 years." 


"Dolphin Point (just south of Ulladulla) also topped $1m median, while Narrawallee and Burrill Lake are not far behind in the $900,000s. The growth is astonishing." 


The downside of the hot property market is that it is increasingly difficult for local people to get a foothold on the ladder. 


"While that is great for property owners, the flip side is that first home buyers are left deflated," said Gibbs. "Just 18 months ago, many first home buyers were buying land for under $300K in large subdivisions in areas like Milton, Burrill Lake and Narrawallee." 


"With little savings and the help of government grants, they were able to build a house for $300K therefore having mortgages under $600K." 


"As the land sold up and supply was low, combined with the Covid migration, land prices alone have been driven up to $600-$700K. That is simply unattainable for the average family." 


"Land subdivisions are selling in minutes and, unless your name is on a waiting list with a pre-approval, there is not even a chance of securing a block. 


"There was so little supply of land that at one stage I had more First Home Buyers sitting with pre-approvals than there were blocks available. 


"That is the point where I believe prices surged and vendors were able to put higher prices on blocks, which has now become the new norm - an average block in Narrawallee doubled in price in the last 5 months." 


Despite the ever-higher prices, there shows no sign of the South Coast property market slowing down. 


"It is clear that Sydneysiders continue to see value in the area," said Gibbs. "We cannot have a property conversation and not talk about the record-breaking sale at Shipton Crescent, Mollymook. 


"The remarkable thing about that sale was not only its price tag, it is that there were 3 bidders still in the game at the $8m dollar mark. 


"That tells us there are still plenty of buyers wanting to spend their money and invest in our region. Just this weekend passed, land across the road from Narrawallee sold for $1.9m." 


This huge growth has been a major boon for brokers in the area, even though lots of outside buyers bring their own people with them. 


"Unfortunately we don't get to work with those clients as brokers as they are mainly from Sydney or Canberra and they have their own local brokers," said Gibbs. 


"However in saying that, in the last calendar year we have seen exponential growth as a brokerage. Loan Applications have almost doubled and we saw a 125% increase on our settlements based on dollar value. It's been a busy year! 


"It's common now to have a couple of settlements each month for individual clients that are in excess of $1.2m, generally a combination of a refinance and a purchase. 


"We grew last year as a brokerage, adding two extra staff plus another part-time employee joining our team this year to keep up with demand." 


The market on the South Coast is now mixed, with people who would have once bought locally being priced out and choosing to rent-vest, while others are looking to cash in on their properties that have grown dramatically in value. 


"Our business at the moment is mainly assisting homeowners to access equity to do major renovations, or buy investment properties," said Gibbs. 


"We are seeing more and more first home buyers forgo their first home buyer benefits to buy investment properties out of area just to get their foot in the door whilst continuing to live at home with their parents to maintain lifestyle. 


"We are also seeing properties emerge on the market that seem to have been held tightly by generations of the one family, to cash in on the property boom. 


"It is clear from the recent holiday period that whilst young families are moving back into the area at speed, there is still a huge holiday rental market and properties that I have rarely seen occupied have beach towels hanging over hand rails and freshly waxed surf boards standing at the front door." 


We can confirm there are great property deals for buyers and significant cost saving solutions for owners, sellers, developers and real estate agents to present land, residential, house & land packages, commercial and business properties for Lease, Sale or Swap including Fee Free CRM XML auto multi upload listings. 


Buyers, investors and renters can be confident that every property listed with
SSB
has accurate details and the is price displayed upfront making sellers super competitive and, you get direct contact with the decision maker for viewings, negotiations and getting the deal done. 
Selling, swapping or leasing go to Aussie property service
https://sellitswapitbuyit.com
(SSB) click "List property for Sale Rent or Swap Here" follow prompts to add your property details, photos, floor plan, price and even a video best of all it's free and you get Direct Contact from pre-qualified property seekers. 
SSB is not and agent or reseller it is an Australian owned and based and there are no registration fees, listing costs or lead charges it's quick, it's easy to sell, lease, swap or find your dream property.  


---