Ten smart tips when buying a home for the first time
By Johnathan Russell & SSB
Important information new buyers need to keep in mind before and during a search for a new home?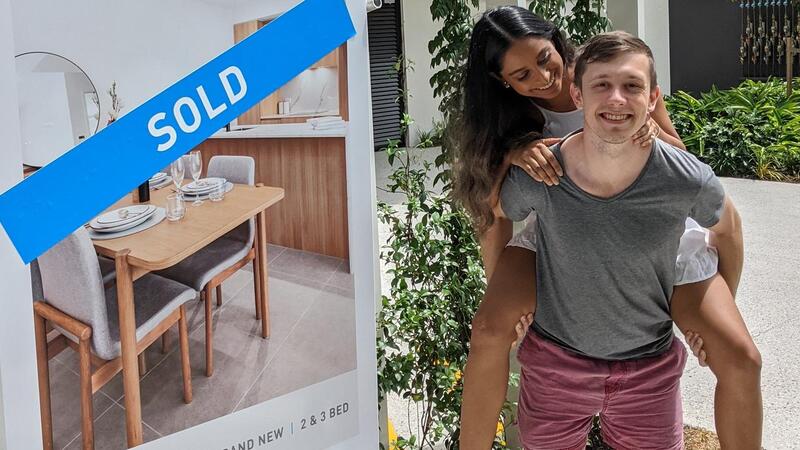 As a first-time homebuyer, you are embarking on the biggest purchase you have made up until that point—and likely the biggest purchase you will ever make. So it is critical that you know how to approach it and what to look out for. Here are 10 smart tips when buying a home for the first time. 


Research the market 


The research you will want to conduct will depend on what you want to get out of buying real estate. In other words, are you looking to purchase an investment property or are you searching for a home to live in? After deciding, you will want to research the market, get an idea of which area you want to buy in, recent trends in the area, and the type of home you can afford. 


Work with experienced professionals 


Since this will be one of the biggest purchases of your life, you will likely want to surround yourself with experienced professionals. These include a licensed home inspector, a mortgage broker, and a financial advisor. Ensuring your lawyer is not also representing the seller is a good way to avoid conflict. 


Assess what type of property you can afford 


It is critical that you know what type of property you can afford, even before you start looking. This means the most you are prepared to pay each month rather than the maximum amount you are able to borrow. More than rental payments, home loan repayments—as well as the costs associated with owning a property—impact your monthly budget far more. 


Set and save budget 


Regardless of the kind of property you are looking to purchase, you will have to save for a deposit. If you put together a budget, you will be able to calculate how much you will need to save every month. You will also want to ensure that both your goals and your budget are realistic. Your budget will act as a great motivator to achieve your savings goals each step of the way. 


Do not forget to take account of the additional costs 


The reason this one is important is that, invariably, the costs associated with purchasing a property are much more than simply the deposit. To prevent additional costs from becoming a nasty surprise later, you need to think of things such as pest inspection and stamp duty. Keep in mind, if this is your first property, you could be eligible for the First Home Loan Deposit Scheme or the First Home Owner Grant. 


Take time to inspect the property you would like to buy 


Inspecting the property you would like to buy will ensure that there are no hidden—and unpleasant—surprises. For instance, smell for animal-related odours and mould; knock on walls to see if they are solid; and even open the dishwasher and the dryer. Other checklist items include flushing the toilet, testing the heating and air-conditioning, checking the fireplace, water pressure and appliances, and verifying what does or does not have council approval. 


Consider home loan options 


You will want to find out the best home loan option for you and your financial situation. Firstly, you will have to ensure that you can afford the monthly mortgage repayments. Ideally, your monthly repayments should be less than 30% of your salary, after taxes. Naturally, the best home loan option depends on your circumstance, so it is important to weigh whether a fixed interest rate, a variable interest rate, or a combination of the two will work best for you. 


Negotiate as much as you can 


Make sure that you negotiate as much as you can. Ultimately, you should feel that you are in control of the proceedings—and the fact is, you have nothing to lose from thorough research and negotiation. After all, that extra $20,000 may not seem like a lot at first, but with such a costly investment, it certainly adds up. 


Do not become emotionally attached to the property just yet 


When searching for the right property for you, it is important not to get emotionally attached—especially before you've done the right amount of research and negotiating. Purchasing property is better done with the head (rational) rather than the heart (emotional). With this in mind, it is best to feel confident walking away from a deal that just doesn't feel right to you. There will always be another property. And your terms have to be met. 


If you don't get the property, move on and continue to search 


Remember: it is your timeline, not anyone else's. Don't be rushed, Do not commit to anything that will add further stress to your home search. So what if it takes longer than anticipated? If you do not find the property that best suits you, move on and continue your search until you find your new forever happy home. 


An Introduction to
SSB
a new free Australian property service
Introducing a new Australian property service providing a secure self-managed platform designed to save thousands of dollars for property owners, investors, developers, agents and property managers to present residential, land, regional, farm, commercial, business and investment properties for Sale, Swap or Lease at 100% zero cost. 


There are: 
· No registration or listing costs 
· No monthly or annual payments 
· No listing or marketing fees 
· No charges for single or XML multi-listings 
· Free listings on 20+ real estate sites 
· Direct Connection with decision makers 
· Cost savings in the thousands 
· Add market reach, exposure and capture to your current campaign 


Buyers and Renters benefit from the significant competitive savings property owners, developers, investors and agents can pass on to BUYERS for a win, win, win deal. 

All inquiries from pre-qualified searchers go direct from the searcher to your nominated sellers personal or business email Inbox.  


Importantly buyers, investors and renters can be confident that every property listed with SSB has accurate details and the sale prices and rent cost are displayed upfront. 


SSB is NOT an agent, reseller or lead generator, we are an Australian owned FREE online service providing additional channels to enhance your current sales/marketing campaigns and connecting you directly with owners, decision makers, investors and buyers. Try it ,100% cost free at
https://sellitswapitbuyit.com
(SSB). 
---