Key changes to Home Guarantee Scheme announced by Prime Minister Scott Morrison
By Samuel Clench
The PM has said a significant change to one of the Coalition's flagship policies should help thousands save for a new home – but critics have said it's lacking.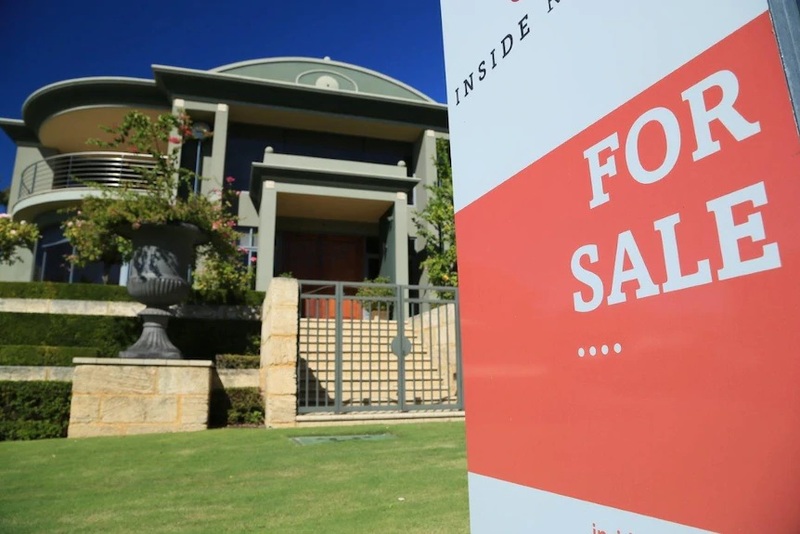 The Morrison government says fresh tweaks to its Home Guarantee Scheme will allow tens of thousands more Australians to buy homes. 


Prime Minister Scott Morrison has announced the price caps for homes available under the scheme will increase, expanding the number of people who are eligible. 


The scheme allows people to purchase homes with a deposit of just 5 per cent, with the government guaranteeing the other 15 per cent. 


"We're building a stronger future for Australians by making home ownership easier, by making more properties eligible for the scheme and expanding it to 50,000 places each year," Mr Morrison said. The 50,000 places were announced in the federal budget earlier this year. 


"People are cutting years off the time they'd need to save a deposit for a home because of this program. Now even more Australians can get into a home sooner. 


"Saving to buy a house has always been hard work and we know as prices have increased, it's getting harder. That's why these higher price caps take into account the 50,000 place per year expansion of the Home Guarantee Scheme, particularly in regional areas, where the new Regional Home Guarantee is open to non-first homebuyers." 


The government estimates its guarantee scheme has helped about 60,000 Australians buy their own homes so far. It hopes the more generous price caps will help ease supply constraints in regional areas and accommodate larger families. 


The guarantee scheme is split into three parts: the First Home Guarantee, aimed at first homebuyers in cities, with 35,000 places per year; the new Regional Home Guarantee, with 10,000 spots, targeted at people buying or constructing new homes in regional areas; and the Family Home Guarantee, aimed at single parents, with 5000 places. 


New price caps for eligibility in cities, regional areas 


The price caps – i.e. the highest value of a home you can purchase while still benefiting from the scheme – vary from city to city. There are also different caps for regional areas in each state. 


The city cap applies in population centres with a population of over 250,000. If an area falls under that population, the regional cap applies. 


Under the new announcement from Mr Morrison, the price caps are rising from: 


·       NSW in cities from $800,000 to $900,000  in NSW regions from $600,000 to $750,000 
·       Victorian cities from $700,000 to $800,000 in Victorian regions from $500,000 to $650,000 
·       Queensland cities from $600,000 to $700,000  in Queensland regions from $450,000 to $550,000  
·       Western Australian cities from $500,000 to $600,000 in WA regions $400,000 to $450,000 
·       South Australian cities from $500,000 to $600,000 in SA regions $350,000 to $450,000 
·       Tasmanian cities from $500,000 to $600,000 in Tasmanian regions $400,000 to $450,000 
·       ACT from $500,000 to $750,000 
·       Northern Territory from $500,000 to $600,000 


To qualify for the scheme, borrowers still need to meet the usual loan and repayment assessments from their financial institutions. The new caps come into effect from July 1. 


In the budget, delivered in late March, the government committed an extra $8.6 million to more than double the number of places available under the guarantee scheme to a total of 50,000 per year. That higher total will apply for three years before fading to $35,000 in 2025. 


The Regional Home Guarantee is not starting until October 1, three months later than the tweaks to the other two elements of the program. 


In his budget night speech, Treasurer Josh Frydenberg described home ownership as "fundamental to the Coalition". 


"Home builder, the First Home Super Saver Scheme and the Home Guarantee Scheme have helped make the dream of home ownership a reality," said Mr Frydenberg. 


"Tonight, we go further, more than doubling the Home Guarantee Scheme to 50,000 places per year. Helping more single parents to buy a home with a deposit as low as 2 per cent. Helping more first homebuyers to buy a home with a deposit as low as 5 per cent. 


"Helping more Australians to own a home is part of our plan for a stronger future."


The scheme is available to singles who earn up to $125,000 per year, and to couples who earn up to $200,000 in combined income. 


To illustrate its effectiveness, the budget papers pointed to the case study of a couple currently renting in Wagga Wagga, NSW. The pair wanted to buy their "perfect house" for $400,000 but were struggling to save the required deposit of $80,000 while also paying rent. 


The guarantee would allow them to instead buy the home with a deposit of $20,000, a quarter of the size. 


The government also announced an expansion to the scope of the National Housing Finance and Investment Corporation (NHFIC), which has so far supported about 15,000 affordable homes by giving low-cost loans to community housing providers. 


The NHFIC's liability cap will rise to $5.5 billion – a $2 billion increase – and that measure is forecast to support about 10,000 more affordable dwellings for vulnerable Australians. 


Data from Swinburne University of Technology's Centre for Urban Transitions recently showed a dearth of social and affordable housing was costing Australian communities tens of millions of dollars per year. Dr Andy Nygaard, an associate professor at the university, found the cost was set to grow from $676.5 million in foregone social and economic benefits each year to $1.286 billion by 2036. 


The thrust of his analysis was that a lack of affordable housing doesn't just hurt people who can't buy or rent homes – it harms society as a whole. 


For example, a lack of housing leads to more homelessness. And more homelessness creates a higher burden on the public health system. 


Another example: if a victim of domestic violence has nowhere to go, he or she is more likely to remain trapped, unable to escape an abuser. That adds to the burden on the justice system. 


"These costs cannot be ignored," said Dr Nygaard. 


"The social and economic problems associated with our affordable housing shortage will only increase over the next decade if we keep doing what we have been doing – very little." 


The morning after the budget, Mr Morrison was asked directly why it included no more support for renters. 


"This is about Australians getting into homes," he answered, adding that "the people buying homes are renters". 


"The best way to support people renting a house is to help them buy a house," he said. 


Dr Cassandra Goldie, CEO of the Australian Council of Social Service, said that strategy was "completely out of touch with the reality for people on low and modest incomes". 


She said many people renting had barely any savings, and certainly not enough to afford even a 5 per cent home deposit. 


"Renters should not be second-class citizens in Australia. We've got to make renting a decent, respectable, long-term housing option for people," Dr Goldie said. 


"We've got people who are facing homelessness and hunger because they're trying to keep a roof over their head. And they are so far away from buying a home at the moment." 


Another way to save is at the new
SSB
Aussie property platform you can save thousands on fees, charges and costs to present your properties for Sale, Lease or Swap. Competitive owners, developers, home builders and agents passing on these significant savings means sellers and buyers benefit and sales happen quicker. 
There are: 


·       No registration or listing costs 
·       No monthly or annual payments 
·       No charges for single or XML multi-listing 
·       No sales or marketing fees 
·       Adds listings on 20+ real estate sites 
·       Adds  significant reach and capture to current sales campaigns 


 SSB is NOT an agent, reseller, buyer's agent or lead generator.   


We are an Australian privately owned property platform adding considerable market reach, capture and exposure, additional to your current marketing channels, and connects you directly with owner-sellers, investors, developers and buyers without costs, charges or fees. 


---