Ethical property investing: How to give back and bank cash By Sarah Megginson
Booming prices are making property owners richer, but some investors are giving back to the community at the same time.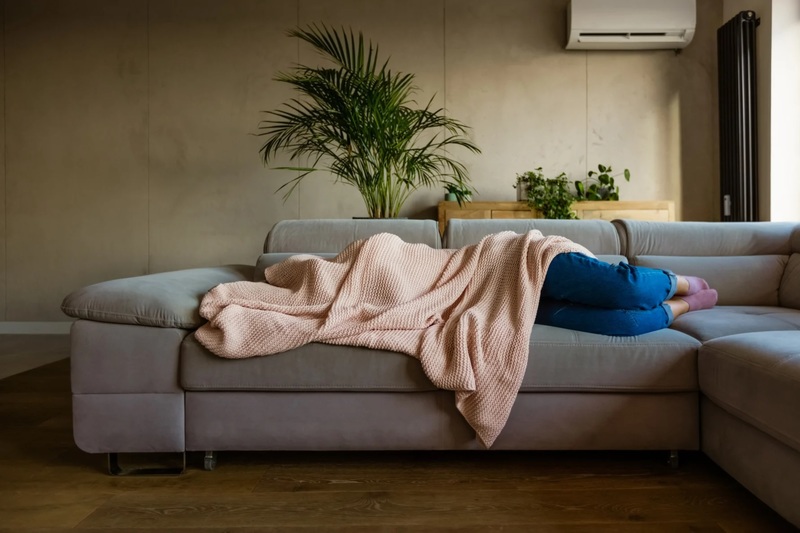 Property values have soared in 2021, with double-digit price growth recorded across the country. 


For investors who weathered (temporarily) crashing prices and eviction moratoriums when the pandemic first hit, it's been a welcome change to the chaos of 2020. 


But for many, the goal of owning rental properties isn't just about lining their own pockets. 


We spoke to investors who share the different ways they're investing in property, with a goal of turning a profit and providing homes for those in the community who need it most. 


Investing in Specialist Disability Accommodation (SDA) 


Specialist Disability Accommodation (SDA) is housing that has been specially designed to suit the needs of people who have extreme functional impairment or very high support needs. SDA payments are made under the National Disability Insurance Scheme (NDIS) program, to enable participants to pay to live in SDA housing. 


And according to Yannick Ieko, founder and managing director of NDIS Loan Experts, the number of people who need to live in supported accommodation is on the rise. 


"There is a critical shortage of properties available… the reality is that people living with disability need somewhere to live and there is a shortage of suitable properties available," he said. 


"Many people are at breaking point. Property investors who are investing in the sector are not only generating strong returns, they are also helping to solve a social crisis." 


Investing in SDA accommodation involves either purchasing a property and retrofitting it to suit people living with disabilities, or building a purpose-built new house or buying off the plan or through a development. 


Those who have invested in SDA properties are receiving yields of up to 15%, he added. 


"Victoria currently has the highest undersupply of SDA properties, followed by NSW. There are also some key areas within these states such as South East Melbourne, Ballarat and Inner South West Sydney where there is extremely high demand for properties," he said. 


According to Ieko, other benefits of investing in NDIS accommodation include: 


· Reliable tenants: Rent is paid by NDIS, a federally funded program. 
· Higher rental returns: Investors are receiving up to 15% yield. 
· Strong tenant demand: There's a long list of tenants waiting for NDIS property. 
· Long leases: NDIS properties normally enjoy long leases. 


"Investing in accommodation suited for people with high support needs contributes to the country's social fabric by building capacity in the SDA accommodation sector," he said. 


"You're essentially helping to provide more homes for people living with disability in a market where there is an extreme property shortage." 


Investing in homes for older women and those fleeing domestic violence 


Melbourne-based ethical investor Ethical Property Investments (EPI) aims to support older women and those fleeing domestic violence, while also helping mum-and-dad investors to achieve financial security along the way. 


EPI founder Goro Gupta said they work with community service providers and domestic violence service providers to find tenants and deliver homes that are purpose-built for their needs, with a goal of "doing good while you're making money". 


"I chose sustainable investments, and now I'm reaping big profits." 


"According to the most recent census, older women are the fastest growing sector in Australia to face homelessness, due to… lower wages and superannuation, family violence, age and gender discrimination, and a lack of affordable housing for those on low incomes. It's estimated that without urgent policy reform, more than 400,000 women over the age of 45 are at risk of homelessness," he said. 


"These properties are investment opportunities for everyday Australians who want to channel their resources into an ethically driven solution that will assist those facing homelessness." 


We spoke to investor Joseph Phillipos, who has worked with EPI to build a home in Doreen, in Melbourne's north. 


"The social and ethical aspect is vitally important to me," Phillipos told Finder. 


"We have a sense of satisfaction in being able to invest in something that is ethical and contributing to the social good of our community." 


But the investment also makes sense from a strategic point of view, he said. 


"I invest in property as part of an overall investment diversification plan. I believe that the real estate market has gotten ahead of itself [and] it is hard to justify prices being paid," he said. 


"It's hard to obtain reasonable returns on a typical residential property at these high entry prices. So, I looked for a suburb which had not become overpriced and I looked for an alternative to the typical residential property." 


Good news for renters and landlords: Eviction moratorium for NSW tenants and $1,500 grants for landlords 


Phillipos intends to hold the property long-term, to generate long-term capital growth while also providing for people in desperate need of a home. 


He's one of a growing number of investors who are looking to invest and give back at the same time, Gupta added. 


"Our goal is to construct 30 houses within the next 12 months," he said. 


Keen to learn more about becoming an ethical investor? Check out our guide to property investment in Australia or learn more about ethical ETFs. 


Invest, buy and sell ethically to repeat the property and community good citizen rewards 


At SSB there are no registration costs, no listing or lead charges and no marketing fees for listing, selling or swapping homes, apartments or commercial properties for Sale, Lease, Swap. 


SSB is an Australian owned and based free global listing service connecting owners, investors, developers and real estate agents with searchers seeking their next happy home direct connection with the decision makers. Have a look it's Free.
https://sellitswapitbuyit.com
(SSB). 
---