Housing myths in Australia today (and one that's dangerously wrong) By Robert Harley
The bank of mum and dad, the flood of city buyers to the regions and too many investors distorting markets – just some of the myths influencing the way those in the market behave.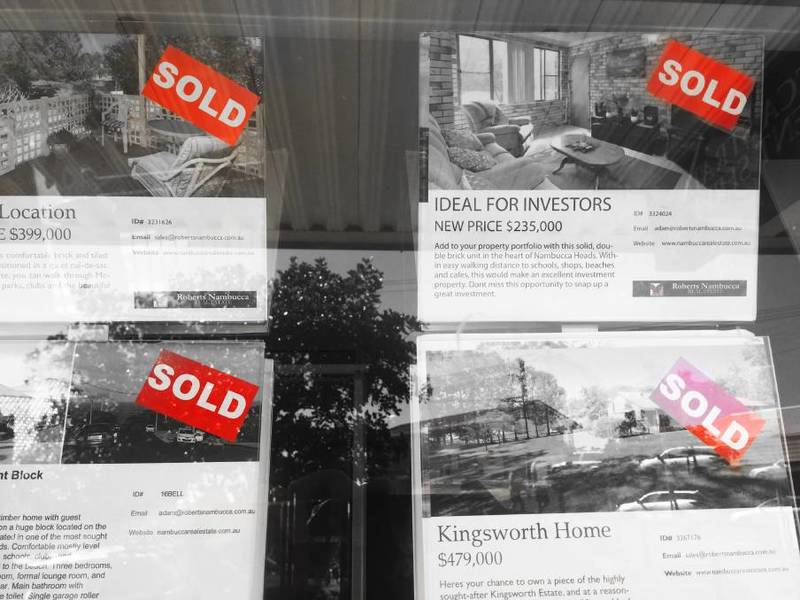 One of the myths of housing in 2021 was the shortage of stock. 


Sure, buyers would have liked more choice and less pressure but the number of houses and apartments sold – over 650,000 settled sales in the year to the end of January,
according to CoreLogic
– was the highest on record. 
Myths abound in housing. They influence the way those in the market behave, and they distort the housing debate and the government policies that follow. 


To select a few of the myths: without the bank of mum and dad, no first home buyer has a chance. Wrong. 


Regional markets are being flooded by buyers from the capital cities. Largely wrong. Too many investors distort housing. Dangerously wrong. 


In 2021, Australia's leading real estate franchise, Ray White, negotiated the sale of a record $75.6 billion worth of property. 


"Many commentators said there wasn't much stock on the market in 2021," managing director Dan White wrote in the latest Ray White Now. "In fact there was a record amount of stock that came to market last year, it all just sold very quickly." 


In the boom of 2002, close to 7.8 per cent of Australia's housing stock changed hands, according to CoreLogic. In 2018-19, with finance tight, prices falling and the threat of changes to negative gearing and capital gains tax, the figure fell to 3.7 per cent. Last year the figure climbed back to 6.1 per cent last year. 


So what about "the bank of mum and dad"? In some surveys it rates as the fifth-biggest home lender in Australia, and the talk fuels fears of rising intergenerational inequality. 


Late last year, the Productivity Commission investigated the concept, with the help of the Commonwealth Bank and Westpac, as part of its study Wealth Transfers and their Economic Effects. 


The conclusion: "The Productivity Commission could not find strong evidence of large transfers from 'the bank of mum and dad' (gifts or guarantees ...) despite popular belief." 


Regional boom 


And what about the surge in housing sales, and rental demand, in the regions? 


Reasons vary. Byron Bay is different to Batemans Bay (where the loss of homes to the Black Summer bushfires still aggravates the shortage of accommodation) and different again to Ballarat (which experienced some of the highest housing settlement numbers in the country last year, according to PEXA). 


Kim Houghton, the chief economist of the Regional Australia Institute, argues that, in general, the increase of people moving from the cities, which captures so much of the metropolitan imagination, is less important than the reduction in the once strong flow of people from the regions to the capitals. 


The regional economy is booming, with an unemployment rate already under 4 per cent, and the locals, the young in particular, are staying put. 


Last year, Bob Berry Real Estate in the NSW regional centre of Dubbo analysed the prior address of new tenants. Only 26 per cent came directly from Sydney. 


Regional centres such as Dubbo also foreshadow one of the most important emerging property stories. 


Last September, a one-bedroom rent in Dubbo was 15 per cent more expensive than the year before, according to the Real Estate Institute of NSW. For Orange, the figure was 21 per cent; for Wagga 24 per cent and for Albury 10 per cent. 


The national (capital city) rental vacancy rate now stands at a 16-year low of just 1.6 per cent according to SQM Research, with the number of vacancies dropping 32 per cent in the year even though the big inner-city markets of Melbourne and Sydney are still waiting for the influx from overseas. 


SQM managing director Louis Christopher predicts that the acute shortage of rentals could drive a 10 per cent increase in rents, or indeed, "much more" with asking rents already up 5 per cent in the past three months. 


Simon Pressley, the head of research at Propertyology, has just named 59 centres, from Adelaide to Wollongong, where the cost of renting a standard house will rise by $5000 to $10,000 this year. 


Rising rents will add to cost of living pressures and, because rent accounts for 6 per cent of the CPI basket, eventually feed through to headline inflation, a point acknowledged by the Reserve Bank in its February Statement on Monetary Policy. 


So why are rents rising when population growth is flat? Curiously, for such an important issue, the answer is not clear. 


In part, it is a preference for more space; inner-city apartment rents have flat lined or fallen during the pandemic. In part, as SQM's Christopher suggests, it's a pandemic-driven fall in household size. 


Lack of landlords 


Propertyology's Pressley suggest a supply-side reason. He says the pool of private housing investors, needed to keep pace with demand, is not growing fast enough. 


"Property managers all over Australia continually say that lots of landlords sold out of the market because they had a gutful of new legislation introduced by state governments, stripping away fundamental controls from asset owners," he says. 


Last December, 25 per cent of the vendors at Ray White auctions were private investors selling up. 


Leah Calman, the immediate past president of the Real Estate Institute of Victoria, and a property management specialist, says many private property investors have sold into the boom, largely to owner-occupiers, and their stock has left the rental pool. 


"There are many stories of investors devastated by COVID, either personally, or because their tenants could not pay," she says. 


Being aware of what is happening in your target market can save you thousands 


Being up to date and aware of what is going on in the Australian property and the local economy is critical for your decision making whether you are leasing, selling, buying or want to swap a property find it fast and easy at
SSB
. 
At SSB there are no registration fees, no marketing costs, no listing fee's and zero lead charges. It's 100% Free including for XML auto multi listings via your preferred CRM upload provider. 


Buyers, investors and renters can be confident that every property listed with SSB has accurate details and the is price displayed upfront making sellers super competitive and, you get direct contact with the decision maker for viewings, negotiations and getting the deal done. 


For owners, agents and developers listing their properties for Sale, Rent or Swap with online service
https://sellitswapitbuyit.com
  (SSB) they get global market reach and capture, brand exposure, enhanced income potential and prequalified searchers direct connection at zero cost. 
---