7 tips to help homebuyers secure a win in a competitive market By Gerv Tacadena
Heightened competition in a tight housing market should push buyers to consider strategies that could help them achieve homeownership.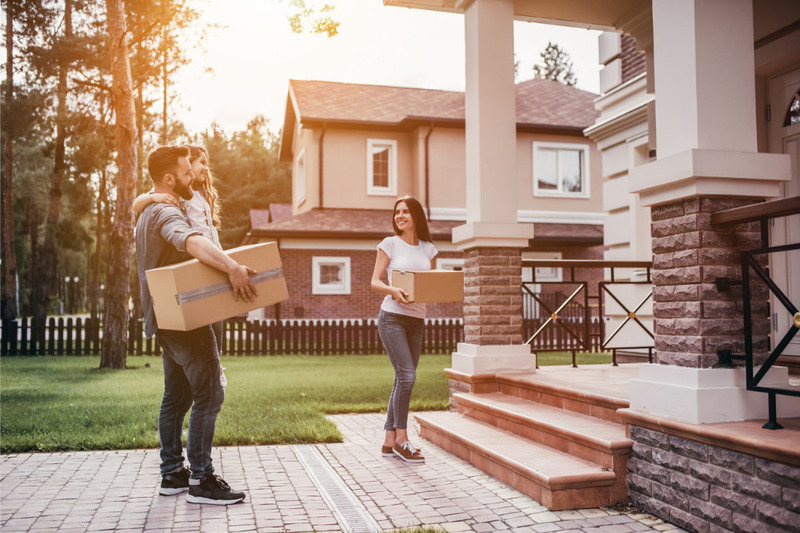 The latest figures from CoreLogic showed property prices on a national level increased by 18.4% in August from last year, with the median price now sitting at $667,000. 


Among the capital cities, only Darwin had a median price below $500,000 at $486,248. 


During the same month, the total number of property listings fell by 26.3%, according to SQM Research. 


Adviseable Property Buyer Kate Hill said the disconnect between buyer demand and properties available for sale continues to push prices higher, a trend that is likely to continue for some time. 


"Interest rates are also part of the equation and are set to remain at all-time lows for another two, or maybe three, years," Ms Hill said. 


"Property markets are also being impacted by record low vacancy rates and rising weekly rents, which are encouraging more investors to take action and adding to the price pressure cooker." 


Ms Hill said the current conditions make it hard for some buyers to break into the market while for others desperation kicks in, causing them to overpay for properties due to their fear of missing out (FOMO). 


"Emotion is never a good thing when it comes to savvy property investment decisions because people run the real risk of overpaying," she said. 


"It is still possible for purchasers to buy successfully in hot market conditions without burning all their cash to do so." 


Ms Hill shared seven tips for buyers who are navigating red-hot housing markets: 


1. Think laterally 


Ms Hill said buyers need to consider looking for the "sweet spot". 


Perhaps looking for an adjacent suburb or aiming for properties with a renovation potential will do the trick instead of just targeting highly popular places. For instance, it might be practical to hunt for undervalued apartments. 


2. Be Proactive 


Another must for buyers to ensure a successful venture is to be proactive during the property search. 


Ms Hill said buyers should get into the habit of asking agents what else they have on the books. 


In Hobart, for instance, several suburbs are coming off as a good deal for both investors and occupiers. 


Hobart suburbs such as Claremont, Austins Ferry, Brighton, New Norfolk, Oakdowns, Midway Point, and Sorell, have affordable houses with good rental returns. 


3. Understand the contract 


It is also crucial to have a clear grasp of the contract. 


"Be sure to have a thorough understanding of the offer and acceptance and contractual process of the respective state, as well as the expectations of the local market, so that you can move quickly, yet as safely, as possible," Ms Hill said. 


4. Review the contract early 


When the buyer has a clearer understanding of the contract, Ms Hill said the next step is to review it early. 


"Ask the agent for the contract early and have it reviewed by your legal representative before you enter negotiations, so that can you make an informed decision," she said. 


5 Ignore list prices 


Ms Hill said it pays for buyers to know how to determine fair market value. 


This will be their advantage when buying in a rapidly moving market where list prices are the starting point. 


6. Don't play it too cool 


When participating in an auction, Ms Hill said it's best for buyers to let the selling agent know they're serious about the property. 


"Let the selling agent know you mean business, such as being the first bidder at auction or even the first to submit an offer pre-auction." 


7. Contact the agent 


Lastly, buyers need to be able to have a constant communication with the agent after the first inspection. 


"Don't be afraid to chase up the agent after the first inspection as you could be one of 50-plus groups that visited the property and you may not be as memorable as you think were," Ms Hill said. 


Being aware of what is happening in the market can save you thousands 


Being up to date and aware of what is going on in the Australian property and the local economy is critical for your decision making whether you are selling, buying, swapping or want to rent a new property find it fast and easy at SSB. 


At SSB there are no registration fees, no marketing costs, no listing fee's and zero lead charges. It's 100% Free including for XML auto multi listings via your preferred CRM upload provider. 


Buyers, investors and renters can be confident that every property listed with SSB has accurate details and the is price displayed upfront making sellers super competitive and, you get direct contact with the decision maker for viewings, negotiations and getting the deal done. 


For owners, agents and developers listing their properties for Sale, Rent or Swap with Aussie free online service
https://sellitswapitbuyit.com
  (SSB) they get global market reach and capture, brand exposure, enhanced income streams and prequalified searchers and direct connection at zero cost. 
---