The suburbs around Australia where rents are still lower than five years ago By Kate Burke
Rents have reached record heights in many of Australia's biggest cities, but there are still pockets where properties are being rented for less than they cost five years ago.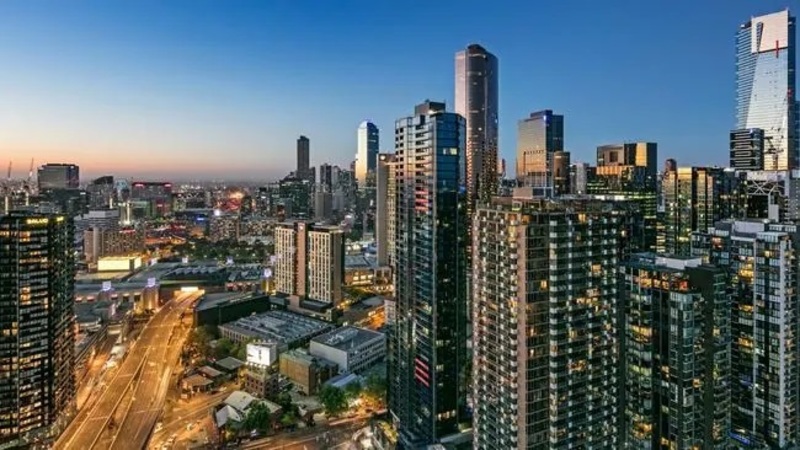 Across Sydney, Melbourne and Perth, there are properties being rented for at least 20 per cent less than they were back in 2016, the latest figures show, with more than 100 other suburbs across capital cities recording rent declines over the five years to September. 


The largest falls were seen in Melbourne, which has become the cheapest capital city in which to rent a house during the pandemic and the second-cheapest city market for unit renters. 


Inner-city Southbank had the steepest drop over the past five years, with its median weekly asking rent now $400, about 26 per cent below 2016 levels. Much of the decline has been seen in the past year alone. 


Apartment rents in the Melbourne CBD, inner-city Docklands, Caulfield East in the inner south and MacLeod in the north-east were also down more than 20 per cent. Rents in almost one in five suburbs across the city are lower than in 2016, though rents in the bulk of these suburbs were down by less than 5 per cent. 


Chief of research and economics Nicola Powell said the inner-city rental market, popular with international students and new migrants, had been hard hit by the closure of international borders, leaving unit supply outstripping demand. 


House rents also fell across 10 suburbs, with East Melbourne recording the largest decline – an 11.1 per cent drop to $845. It was followed by South Melbourne (down 8.3 per cent), Botanic Ridge (down 6 per cent), Canterbury (down 5.9 per cent) and South Yarra (3.6 per cent). 


Felicity Edwards, leasing manager at Marshall White Stonnington, said demand for houses had generally been tracking well as tenants sought to upsize, with multiple applications for quality properties. However, older homes in need of an upgrade were proving harder to lease, as were apartments. 


A flood of units on the market had seen rents decline, in some instances to lower than they would have been a number of years ago, she said. Tenants were still looking to negotiate down asking rents, she added, some by as much as $80 per week, though most were only ending up with a reduction of $10 to 20 per week. 


In Greater Sydney, unit rents were lower than 2016 levels across two-thirds of suburbs, with the most significant decline recorded in Revesby in the south-west, with rents down 25 per cent to $450. 


Melanie Poole, head of property management at First National Real Estate Daystar, said the Revesby unit rental market had been going a little slow during the pandemic, with more tenants looking to upgrade to larger properties, as lockdown and remote working meant they were spending more time at home. 


Though unit supply in the suburb had changed little in recent years, new development in the south-west region, particularly around Bankstown and Liverpool, had left tenants with more choice, she said. 


Other suburbs, including Millers Point, in the inner city, Mortlake, in the inner west, Harris Park, in the west and North Ryde in the north-west, also had falls of at least 20 per cent. Though the city's median weekly unit rent climbed 3.2 per cent over the September quarter to $485, it was still $65 lower than the mid-2018 record high. 


While Melbourne's rental market had been hit harder by the pandemic, Sydney had been dealing with falling unit rents for longer, Dr Powell said. Apartment rents had been down annually since the market downturn in 2018 – with greater levels of development and investment activity in the previous boom years pushing rents lower – while unit rents in Melbourne had been declining annually since mid-2020. 


The falls in unit rents could also put downward pressure on house rents – particularly in inner-city and high-density areas – as tenants sought more affordable homes, Dr Powell said. 


House rents were down across almost a quarter of Sydney suburbs. However, the city's median rent for houses hit a record high of $580 a week, primarily driven by rents reaching new heights in outer and middle ring regions and lifestyle locations. 


The biggest drop was in inner-city Ultimo, typically popular with local and international students, where rents were down 17.4 per cent to $655 a week. 


It was among seven suburbs, including Kensington, in the east, Artarmon, on the north shore, and Lakemba, in the west, where house rents were down at least 10 per cent. Elsewhere, rents were largely down by 5 per cent or less. 


Brisbane had far fewer suburbs where rents were down on 2016 levels. 


Fortitude Valley and South Brisbane – among eight suburbs with cheaper house rents – both recorded falls of more than 16 per cent. The largest drop in unit rents was in the Brisbane CBD, where the median was down 13 per cent on 2016 levels, though flat year on year. 


Rents across Brisbane had been stagnant for many years but had been rising throughout the pandemic, Dr Powell said. Stable unit rents in the CBD over the past 12 months was also a good outcome after several years of downward pressure on rents from high levels of development. 


On the west coast, North Coogee was one of eight suburbs in Greater Perth where house rents were down over the five-year period. The median house rent fell about 23 per cent – or $175 – to $575 per week. It was followed by Northbridge, with a decline of 6.4 per cent, and Kalamunda, with a drop of 5.7 per cent. 


Asking unit rents were down in only six suburbs, with the most significant drop recorded in North Freemantle, where rents were down 8.3 per cent. 


In Darwin, where asking rents reached their highest point in six years, house rents in the suburb of Bayview were still down 12 per cent on 2016 levels, and rents in Rosebery and Zuccoli were down about 3 per cent. Stuart Park had the largest unit decline, with a drop of 6.5 per cent. 


In the nation's capital, which remains the most expensive city for renters, there was not a single suburb where rents were below 2016 levels. Rents were also up in every suburb in Hobart and Adelaide, though only by about 1 per cent for units in the Adelaide CBD and houses in Glenside in the city's east. 


---