Relief for home buyers: Price boom may be over By John Collett
Property price growth in Melbourne and Sydney has stalled, as affordability constraints and higher fixed-interest rate mortgage rates start to bite and crimp demand.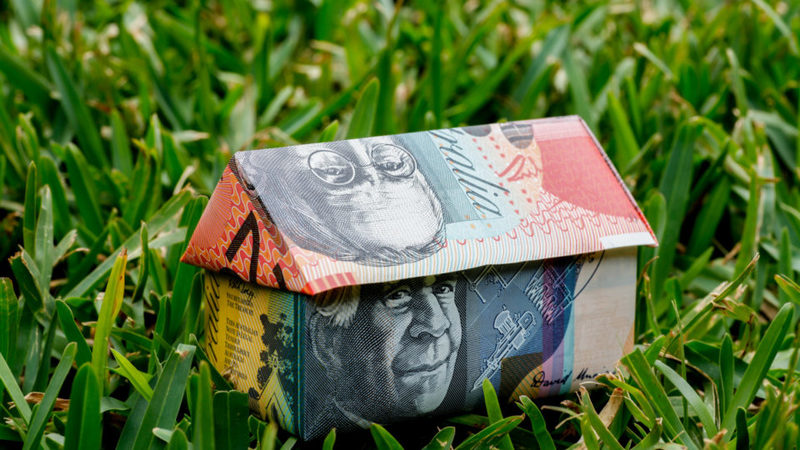 That will be good news for first home buyers struggling to save fast enough for a deposit. The property price boom has pushed 70 per cent of homes out of reach of buyers on middle incomes, despite record-low interest rates, with those able to buy forced to save for an extra year to have a big enough deposit. 


CoreLogic's preliminary sales data for the four weeks to February 22 show that price growth in the two major capital cities appears to have ended, with Sydney dwelling prices down 0.2 per cent while Melbourne prices were relatively flat. 


Tim Lawless, director of research at CoreLogic, expects Tuesday's figures for February to show the first month-on-month decline in Sydney prices since September 2020. 


Sydney's prices have been slowing since reaching a peak growth rate in March 2021, when housing values jumped a remarkable 3.7 per cent in a single month. 


Melbourne's monthly growth rate peaked at 2.4 per cent in March 2021 but recorded a fall of 0.1 per cent in December – the first monthly decline since October 2020. 


The figures for January this year showed prices up 0.2 per cent in Melbourne and 0.6 per cent in Sydney, but properties are traditionally thinly traded during the holiday period. 


"The pace of growth has been softening amid worsening affordability, rising fixed mortgage rates and a normalisation in advertised supply levels," Lawless says. 


Last year, Sydney property prices soared by 25 per cent and Melbourne prices climbed 15 per cent. 


Westpac's economists, in a report released this week entitled Calm before the storm, said the property price boom is showing clear signs of slowing. They are expecting a "broad-based correction phase" to begin later this year and into 2023 and 2024, as interest rates rise. 


"Deteriorating affordability has continued to weigh on buyer sentiment but interest-rate considerations have yet to really impact," the economists said. 


They re-affirmed their forecast that the Reserve Bank of Australia (RBA) would likely start hiking official interest rates in August, from a record-low level of 0.1 per cent. The cash rate is tipped to peak at 1.75 per cent in the first half of 2024. 


"With affordability already stretched in many markets, rate rises will have a direct impact on the borrowing capacity of buyers and their ability and willingness to sustain high prices," the economists said. 


They are forecasting prices in Sydney and Melbourne to finish this year flat, and to fall by as much as 9 per cent next year. They expect Sydney prices to fall another 5 per cent in 2024 and to tumble 6 per cent in Melbourne over the same period. 


Andrew Wilson, chief economist at My Housing Market, says affordability constraints are moderating price growth in the two major capital cities, despite surging buying and selling activity. 


However, he is not forecasting significant falls in prices. He says demand for housing would be supported by the return of mass overseas migration, and rising confidence the economy is recovering from the COVID-19 pandemic. He also says housing remains in short supply in many areas. 


Price growth would be primarily determined by the direction of interest rates and incomes growth, Dr Wilson says. However, wages growth remains below the 3 per cent annualised rate that the RBA has said would need to occur before it would start lifting interest rates. 


Dr Wilson says continuing higher inflation – driven primarily by rocketing petrol prices – and the likelihood of ongoing subdued wages growth are "clearly not the circumstances for the RBA to be considering raising rates". 


Louis Christopher, founder of SQM Research, says property prices in Sydney and Melbourne appear heading for a "soft landing." He does not see a crash in prices, and expects prices in our two biggest cities to be fairly flat for the remainder of the year. 


"This would have to be one of the softest landings I've seen in the housing market", Christopher says. 


Being up to date and aware of what is going on in the Australian property and the local economy is critical for your decision making whether you are leasing, selling, buying or want to swap a property find it fast and easy at
SSB
. 
At SSB there are no registration fees, no marketing costs, no listing fee's and zero lead charges. It's 100% Free including for XML auto multi listings via your preferred CRM upload provider. 


Buyers, investors and renters can be confident that every property listed with SSB has accurate details and the is price displayed upfront making sellers super competitive and, you get direct contact with the decision maker for viewings, negotiations and getting the deal done. 


For owners, agents and developers listing their properties for Sale, Rent or Swap with online service
https://sellitswapitbuyit.com
  (SSB) they gain global market reach and capture, brand exposure and prequalified searchers direct connection at zero cost. 
---