The Best Suburbs in Perth, Brisbane and the Gold Coast By Teneal Zuvela and SSB.
With its long stretch of coastline, prime riverside real estate and vibrant inner-city, Perth offers prospective buyers plenty of choices when it comes to finding their dream home. The Western Australian capital enjoys a bustling cafe scene, thriving arts culture and an envied outdoor lifestyle that contributes to its high wellbeing and liveability rating. If you're thinking of making a move to the West, let us introduce you to some of the best suburbs in Perth.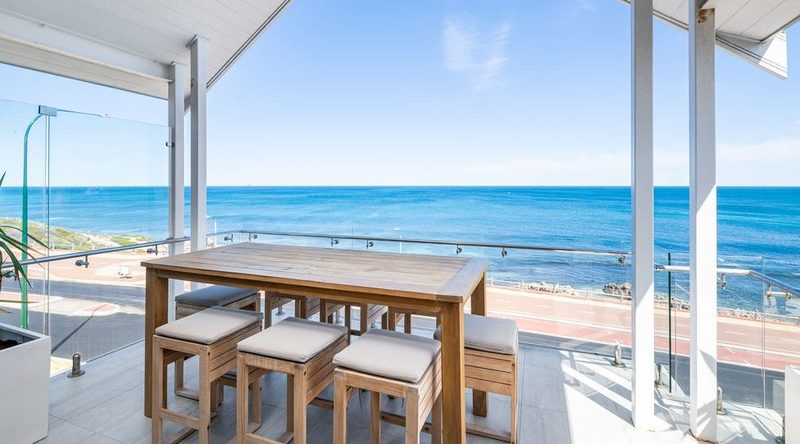 Trigg


Located just 20 minutes north of the Perth city centre, Trigg occupies a prime section of the state's stunning coastline. With plenty of beachside cafes and eateries, scenic walking paths, the sprawling Trigg Bushland Reserve and one of the state's best surf breaks, Trigg residents have the best of Perth right on their doorstep. Unsurprisingly, the suburb has seen a surge in houses prices with year on year growth sending the median house price rising to A$1.5 million. 


East Fremantle


East Fremantle is an affluent suburb that appeals to buyers looking for a taste of the vibrant and cultural Fremantle lifestyle with a few extra comforts. As one of the oldest suburbs in Perth, East Fremantle offers a mix of heritage and modern homes. Home to its own lively cafe strip on George Street, an extensive area of riverside foreshore, two primary schools and proximity to the Fremantle city centre and coastline, East Fremantle comes with a high median house price of A$1.2 million. 


East Perth


With canal-side coffee shops, yoga studios and modern townhouses, East Perth offers an inner-city living dream. The suburb is home to a population of young professionals who are drawn to the neighbourhood for its waterfront lifestyle, generous expanse of parklands and free public transport into the city. In the suburb's village-like Claisebrook Cove precinct, homes can regularly exceed A$1.2 million. 


Maylands


Only 4.5 kilometres northeast of the Perth city centre, this inner-city suburb is a vibrant cultural hub. And having been named one of Australia's coolest suburbs by Lonely Planet, it's not hard to see why. With the Swan River only moments away as well as the many small bars, breweries, coffee shops, vintage stores and bakeries along the bustling Eighth Avenue to enjoy, residents of this well-situated suburb enjoy a lively urban lifestyle. Maylands is also accessed by its own train station and is connected by a selection of convenient bus routes which take commuters into the city. 


Applecross


Applecross is a quiet leafy suburb located in Perth's south. Being just 8km away from the Perth city centre, with good schools and a lively coffee strip, the riverside suburb has a lot to offer. The suburb's riverside streets are occupied by a population of affluent residents, sprawling mansions and scenic walking tracks which offer spectacular views of the city. Applecross's prime location and peaceful lifestyle result in a high median house price of A$1.7 million. 


Brisbane is currently experiencing a property boom and there's little wonder as to why. In the wake of being named the 2032 Olympics destination, this sunny city is officially in the spotlight. Offering residents a laid-back lifestyle, bustling city centre and some of Australia's most beautiful natural landscapes on its doorstep, it's not hard to see why everyone's flocking to the Queensland capital. Whether you're drawn to the vibrance of inner-city living or looking for the perfect riverside sanctuary, these are the best Brisbane suburbs to buy in. 


Chelmer


Being one of Brisbane's most established suburbs, Chelmer is a neighbourhood that appeals to anyone seeking somewhere with a little more prestige. With the Brisbane River on either side and grand laurel tree lined streets, you would be forgiven for thinking Chelmer is only good to look at. The suburb is also well-connected and has it's own train station, bridge access to the shopping hub of Indooroopilly and is only seven kilometres away from the Brisbane city centre. 


New Farm 


If you're looking for modern inner-city living then New Farm is the suburb for you. The popular Brisbane suburb boasts a cool collection of bars, bookshops, farmers markets and cafe strips with access to buses and the City Cat ferry. With short commute times and a high walkability rating, it's unlikely that you will even need a car. The suburb attracts a like-minded mix of professionals, young families and adventurous empty nesters. But with a median house price of A$2.1 million, the New Farm lifestyle comes with a cost. 


Taringa


This leafy suburb offers the best of suburban living. The quiet streets, character homes, good cafes and proximity to the Brisbane city centre and university precinct makes Taringa a popular place to live. For this reason, Taringa's median house price expectedly soars to around A$1.1 million. But with tennis courts, a golf course, hospitals and medical facilities, it's hard to go wrong by buying in this suburb. 


Mount Ommaney 


Located a little outside of the city centre, Mount Ommaney offers its residents a taste of the country lifestyle without being too far away from the city. With large block sizes, the suburb is home to many sprawling mansions and their landscaped gardens, pools and tennis courts. Alongside its big homes, scenic views and a protected forest, Mount Ommaney also has a large shopping centre, a golf course and country club. 


Highgate Hill


This pretty Brisbane suburb is favoured for its charming historical streetscape, grand 19th century homes and scenic riverside. Despite being under five kilometres from the city centre, Highgate Hill has access to the St Lucia and University of Queensland ferry, appealing to both young and old professionals alike. With a A$1.3 million price tag, living in Highgate Hill doesn't come cheap but we suspect its residents believe it's worth it. 


Surfers Paradise


Known for its sky scrapers, late night entertainment and beachside shopping facilities, Surfers Paradise is one of the city's favourite neighbourhoods. The inner city suburb boasts some of the most luxurious apartment complexes in Queensland, all set with sweeping coastal views and a vibrant lifestyle at the doorstep. Surfers Paradise has a median sale price of A$1,965,000. 


Mermaid Waters


With it's stunning beaches, buzzing cafe scene and laid back atmosphere, living in Mermaid Waters is as close as you can get to being on a permanent holiday. The suburb is well connected via a good public transport system, and is in close proximity to busy Broadbeach and Surfers Paradise strips. If want to live the Mermaid Waters lifestyle, it comes with an average price tag of A$1,560,000. 


Clear Island Waters


The tropical paradise of Clear Island Waters is located near the Gold Coast's city centre. Boasting waterfront townhouses, gated estates and exclusive gold clubs, the suburb is one of the most prestigious in the city. Residents are located nearby a number of large shopping complexes and enjoy regular bird life on the waterways. Clear Island Waters is one of the more expensive suburbs in the Gold Coast with a median sale price of A$1,244,000. 


Broadbeach Waters


This affluent suburb offers kilometres of canals, bike paths and scenic walks, along with an enviable lifestyle in close proximity to the city centre. Broadbeach Waters also contains the stunning Cascade Gardens with a rainforest walk, water bird sanctuary, waterfalls and creek. To own a property in this exclusive suburb, you're looking at a median house price of A$1.3 million. 


Main Beach 


Located at the northern end of the Gold Coast, Main Beach was named after it's position as the main surf beach in the city. Filled with seafood restaurants, modern bars and high end boutiques, the luxury suburb is favoured by young professionals and established couples. Main Beach is one of the most expensive areas of the gold coast with it's already high median house price rising to A$2.2 million in the last 12 months. 


---