Property auction markets on a roll everywhere except Melbourne By Martin Kelly
Australia's residential property markets ran hot at the weekend everywhere except in Melbourne, where a seven-week ban on onsite property inspections was lifted by the Victorian government late last week.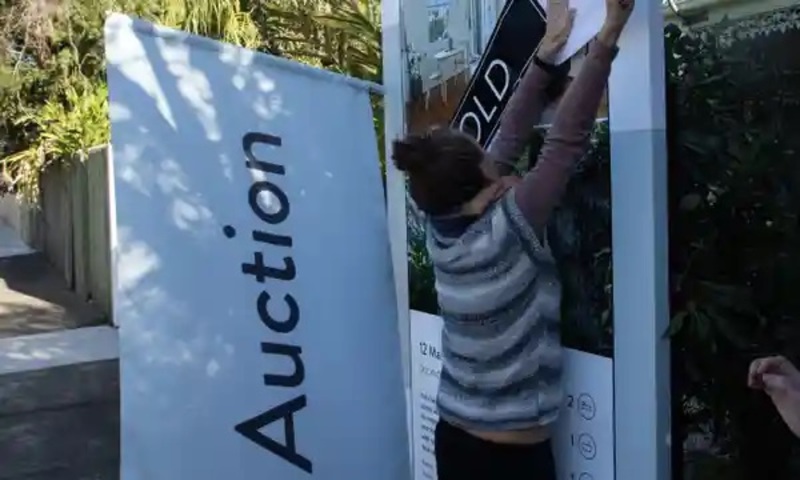 But it was not soon enough to turn things around with 40 per cent of the 565 properties scheduled for auction in Melbourne this week withdrawn, contributing to an initial clearance rate of just 56.4 per cent, according to CoreLogic data. 


While it does not sound high, that was the best clearance rate in Melbourne in more than a month. "It's likely the Melbourne withdrawal rate will continue to fall as vendor confidence improves in line with the eased restrictions," CoreLogic said. 


Agents are predicting frenetic sales activity as the market gets into gear. 


Big results were few and far between in the Victorian capital, but there were bright spots, including the auction of a time-capsule 1969 home in Brighton, which sold during a virtual auction on Saturday for $3.757 million – $507,000 more than when it was declared on the market. 


In Sydney, where agents have consistently been able to conduct one-on-one inspections, it was the biggest auction week since late June, when Premier Gladys Berejiklian shut the city down due to the COVID-19 delta outbreak. 


Tough restrictions are still in place throughout Sydney, but the real estate market is in better shape than it was at the same time in 2020, which was just before demand and prices really began to kick in. 


Upsizing local family 


Almost 800 properties were auctioned, virtually, in Sydney last week and there was an 82.3 per cent clearance rate compared with 57.5 per cent sold under the hammer 12 months ago. 


The stellar result was in Haberfield, where a four-bedroom property sold for more than $2.02 million above the price guide, ultimately fetching $7.02 million and smashing the inner-west suburb's record by $770,000. 


There were six bidders on the house at 17 Waratah Road, which last traded in 2008 for $1.33 million. It was sold to an upsizing local family. 


Beach suburbs performed best in Adelaide, where 85 per cent of the 216 auctioned properties were sold – in person – due to no COVID-19 restrictions in the southern city. 


The best result in Adelaide was the $1.805 million paid for a house that needed work opposite the beach at Semaphore, just south of Port Adelaide. 


Further down the coast at West Beach, tucked behind Adelaide Airport and close to Glenelg, a buyer paid $1.62 million for a two-bedroom home with a small footprint on a 700-square-metre block. 


It was a knock-down rebuild or development opportunity very close to the beach. 


Brisbane was relatively bullish at a 82.6 per clearance rate on 186 homes. One of the best results was $3.205 million paid for a home and land on two titles across more than 5300 square metres at Chapel Hill in the western suburbs. 


Elsewhere, Perth had an outstanding auction conversion rate of 90 per cent but on a sample size of just 18 properties. 


The Canberra auction market remained strong despite operating under a COVID-19 lockdown, with a 78.6 per cent clearance rate. 


Being aware of what is happening in the market can save you thousands 


Being up to date and aware of what is going on in the Australian property and the local economy is critical for your decision making whether you are selling, buying, swapping or want to rent a new property find it fast and easy at SSB. 


At SSB there are no registration fees, no marketing costs, no listing fee's and zero lead charges. It's 100% Free including for XML auto multi listings via your preferred CRM upload provider. 


Buyers, investors and renters can be confident that every property listed with SSB has accurate details and the is price displayed upfront making sellers super competitive and, you get direct contact with the decision maker for viewings, negotiations and getting the deal done. 


For owners, agents and developers listing their properties for Sale, Rent or Swap with Aussie free online service
https://sellitswapitbuyit.com
  (SSB) they get global market reach and capture, brand exposure, enhanced income streams and prequalified searchers and direct connection at zero cost. 
---