Meet the new concept that could revolutionise inner city real estate by Mike Wood
A new concept is being launched that could see property investors reap major rewards in the inner-city property market.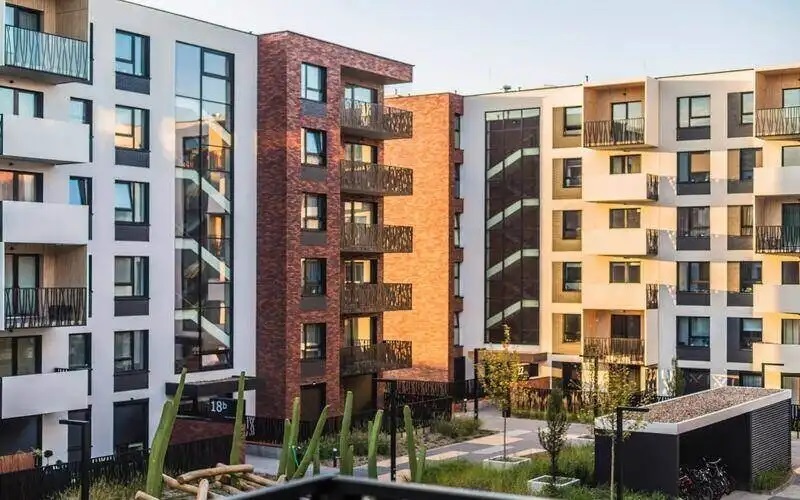 Melbourne and Sydney's central district apartment market has been one of the few parts of the Australian property sector that has not boomed in recent years, with falls in migration and the tree changer effect causing a drop in rental yields in the inner city. 


With migration set to return, now might well be the time to invest in property and renovate – and according to one expert, there is a new area of investment that could reap rewards: airspace. 


'Airspace development' involves using roof space to build new units, creating a windfall for owners and a new rental opportunity for investors. 


"The concept has come from 12 year of experience within strata developments, mainly in the Eastern Suburbs," said Warren Livesey of Buy Airspace. 


"I've done 75 strata developments, helping owners unlock their property potential by subdividing and selling off the common area space within the strata building, creating equity that they can then use to fix up the building and make profit from it." 


"What I have primarily done has been with the owners: your typical 4, 8 or 12 apartment blocks that need a fire upgrade, plumbing, electrics where there's no money sitting in the sinking fund to do it with." 


"They end up in discussions with the top floor to buy the roof space and the people at the back and front to buy the gardens and courtyards. All of these buildings are in disrepair and can't get to a final resolution, because it's all hypothetical at the beginning about who is going to make what." 


The difference with airspace development is that the sale of the new property above can help to fund necessary repairs below, and any cash left over can be taken as profit by the building owners. 


"The concept of selling off the roof space to a third party savvy investor is a new concept," explained Livesey. 


"The top floor and roof space of a building in the Eastern Suburbs could be anything from $2-5m, but it's low cost to build because of lightweight materials, it's done by carpenters and made of wood and it's relatively fast." 


"This came about from trying to find ways for owners to afford to fix their building. My motivation is to get those buildings to become sustainable: using solar and collecting rainwater as well as having centralised internet, creating spaces for home working, community gardens and the like.' 


"The top floor and roof generally gets sold off by the top floor owners, who pay $1-200,000 for it and that's not enough to do what needs to be done to it. But the top floor apartment for an investor is worth potentially millions, so that savvy third party investor can pay, say, $2m for that roof space, build it for $500,000 and then they've got a $4m penthouse." 


"The building owners get $2m of that, and that can go towards making the building sustainable, doing all the repairs needed to bring it up to standard and any remaining money is diverted from the sinking fund into the owners. If they have it in their own private names, that's 100% tax free too." 


"It's a really good concept and one that I think will take off." 


We can confirm there are viable property deals for buyers and significant cost saving solutions for buyers, owners, sellers, developers and real estate agents to present land, residential, house & land packages, commercial and business properties for Lease, Sale or Swap at zero cost. 


Buying, selling, swapping or leasing go to global property service
https://sellitswapitbuyit.com
(SSB) to list or view property details, photos, floor plan, price and it's all free and you get Direct Contact from pre-qualified property sellers, landlords and searchers. 
And , the benefit for buyers, renters and investors happens when competitive owners and agents pass on some of the tens of thousands of dollars they save listing with SSB. 


SSB is Australian owned and based and there are no registration fees, listing costs or lead charges it's quick, it's easy to sell, lease, swap or find your dream property.  


---