Mortgage industry scrutinises new government's property policies
By Priscilla Dickinson & SSB
Concerns Help to Buy scheme borrowers won't upgrade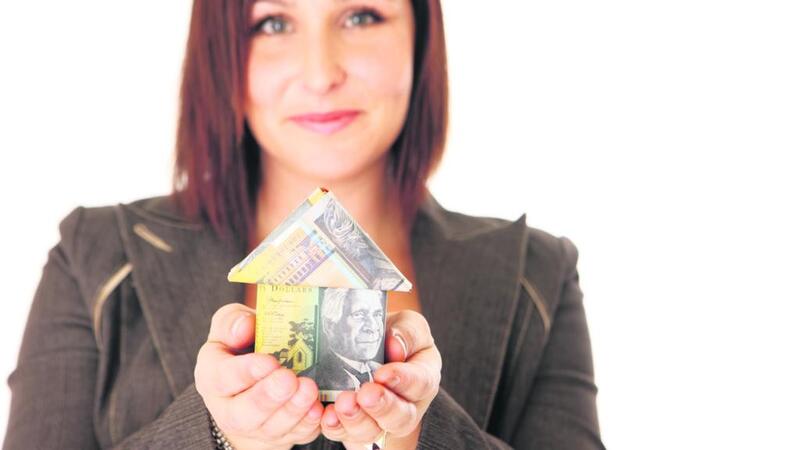 Industry leaders and brokers are welcoming the incoming Labor government – but remain cautious whether the proposed Help to Buy scheme will benefit Australians struggling to purchase a home. 


Labor leader Anthony Albanese has been sworn in as Australia's 31st Prime Minister. He is joined in government by Deputy Prime Minister Richard Marles and frontbenchers Penny Wong, Jim Chalmers and Katy Gallagher. 


The ALP notched up a historic victory in the federal election but has not yet been delivered a majority. By Monday night, Labor had 32.8% of the vote, with 73 seats. 


Zippy Financial director and principal broker Louisa Sanghera (pictured above left) said she was concerned low-income borrowers taking up the Labor government's Help to Buy Scheme with a 2% deposit would struggle to get finance approved. 


"While the Help To Buy scheme is commendable, borrowers attempting to tap into existing policies that reportedly only require a 2% deposit, such as the Family Home Guarantee for single parents, have still not been able to secure finance in our experience because of their lower incomes," Sanghera said. 


Available to up to 10,000 Australians per year, the Labor government said the Help to Buy scheme would contribute up to 40% of the purchase price of a new home (up to 30% for an existing home). Property price caps and income caps would apply. 


Buyers must save at least 2% deposit and would need to qualify for a standard home loan with a participating lender to finance the remainder of the purchase. The government would own a percentage share, recouped along with a share of the capital gain, upon the home's sale. 


If the required deposit was higher, the Help to Buy scheme could be of more benefit, Sanghera said. 


"The outcome for first-time homebuyers with a 5% deposit, using the First Home Loan Deposit Scheme for example, has been the opposite, with about 90% of borrowers securing finance through our team," Sanghera said. 


Even with an equity stake of up to 40% by the incoming government, Sanghera points out that borrowers would still need to qualify for finance for the remainder of the mortgage. 


As their earnings would need to come under income caps, (up to $90,000 per year for individuals, $120,000 for couples), many would find it difficult to meet the criteria. 


"In my experience, saving a 2% deposit won't be enough for most low-to-middle-income borrowers to secure finance, especially when their mortgage might still be $650,000 after the government's equity stake, depending on their location," Sanghera said. 


Borrowers wanting to take advantage of the Help to Buy Scheme are wise to save a higher deposit, she said. Sanghera also suggested borrowers reduce their credit card limits and debts to improve their chances of qualifying for a mortgage – and get expert advice on the location and type of property to buy. 


"While the Help To Buy program is admirable, I am concerned about a borrower's ability to upgrade from a unit to a house, or even from a smaller property to a bigger one, in the future if they have to repay hundreds of thousands of dollars in equity and value uplift while also earning a modest income," Sanghera said. 


"Location and asset selection is always paramount but it is even more vital when fundamentally they will have to relinquish a significant percentage of equity and value gain if they sell in the future, which may actually prevent them from upgrading at all." 


Ayers Financial Group senior finance broker Vivian Wu (pictured above right) said rapidly rising living expenses were a key focus point for the incoming Labor government, acknowledging price rises and interest rate rises would amount to further financial pressure for Australian families. 


Wu said she was keen for the government to provide further details on the Help to Buy scheme, noting the proposed income caps seemed out of line with the current borrowing capacity test for young families living in metropolitan cities, where property prices were towards the higher end. 


Further interest rate rises may cause housing affordability to deteriorate further, Wu said. 


"As a mortgage broker, stability and consistency of government policies are imperative for a healthy and sustainable financial environment, so we can continue serving our clients while also providing the desired outcome. I wish new PM Anthony Albanese all the very best luck," Wu said. 


Commenting on the election overall, FBAA managing director Peter White (pictured above) told MPA he believed Labor would land the 76 seats necessary for a majority government, possibly 77 seats. 


Due to the strong rise of teal independents, Labor is unlikely to hold majority in Senate, therefore the power is likely to be held by the independents in the Senate, White said. 


Congratulating incoming Prime Minister Anthony Albanese, White said he looked forward to strengthening FBAA's close relationship with the ALP. 


"In particular, I thank them for their recent commitment to me personally that they will not be considering further broker remuneration reviews and that they will enter into discussions to review fair remuneration structures on clawback reductions," White said. 


White also acknowledged the outgoing Morrison government's support of finance and mortgage brokers, including through the royal commission. 


"They constantly engaged with us and understood the importance of our sector. Former treasurer Josh Frydenberg was also approachable and always willing to listen and I wish him the best for his future," White said. 


As an industry advocate, the FBAA would continue to inform both sides of government and looked forward to representing the industry in an "apolitical manner," for the benefit of brokers. Given the makeup of the senate, the FBAA would also reach out to the Greens and independents who sit on the cross bench. 


"Thanks to the dialogue with both the former Coalition government and the current Labor government, we have been able to ensure that our industry is in a strong position, and this only benefits Australian consumers," White said. 


Great Southern Bank has welcomed the new government's initiatives to help Australians buy their own home. 


"We see first hand that saving for a deposit is the biggest challenge faced by first homebuyers," Great Southern bank chief customer officer Megan Keleher said. "The Help to Buy shared equity scheme will provide another pathway for some homebuyers to overcome this challenge." 


Keleher said the bank supported improving housing affordability and looked forward to the creation of the National Housing Supply and Affordability Council. 


"We are also pleased to see the continuation of government schemes that help first time home buyers get on to the property ladder. 


"Great Southern Bank has already helped thousands of Australians buy their first home through the First Home Loan Deposit Scheme and Family Home Guarantee, with more than $1 billion in lending.  We look forward to helping thousands more Australians through the updated Home Guarantee Scheme." 


Being aware of what is happening in your targeted market can save you thousands 


Being up to date and aware of what is going on in the Australian property and the local economy is critical for your decision making whether you are selling, buying, leasing or want to swap a property find it fast and easy at
SSB
. 
At SSB there are: 


·       No registration or listing costs 
·       No monthly or annual payments 
·       No charges for single or XML multi-listing 
·       No sales or marketing fees 
·       Added free listings on 20+ real estate sites 
·       Added market reach and capture to current sales campaigns 
·       Takes less than 10 minutes to post a property free 
·       Direct Connection between buyers and sellers 


 Buyers, investors and renters can be confident that every property listed with SSB has accurate details and the price is displayed upfront making sellers super competitive and, you get Direct Connection between buyers, sellers, owners and renters, the decision maker for viewings, negotiations and getting the deal done at
SSB.
---