Most Expensive Suburbs in Sydney, Melbourne, Adelaide & Canberra By Teneal Zuvela and SSB.
Sydney doesn't just hold the title of Australia's most expensive city but also accommodates nine out of ten of Australia's most expensive suburbs – where the median price of a house can regularly exceed three million. So, what makes these suburbs so attractive? Let's take you through the most expensive suburbs in Sydney and the reasons for their incredibly sky-high values.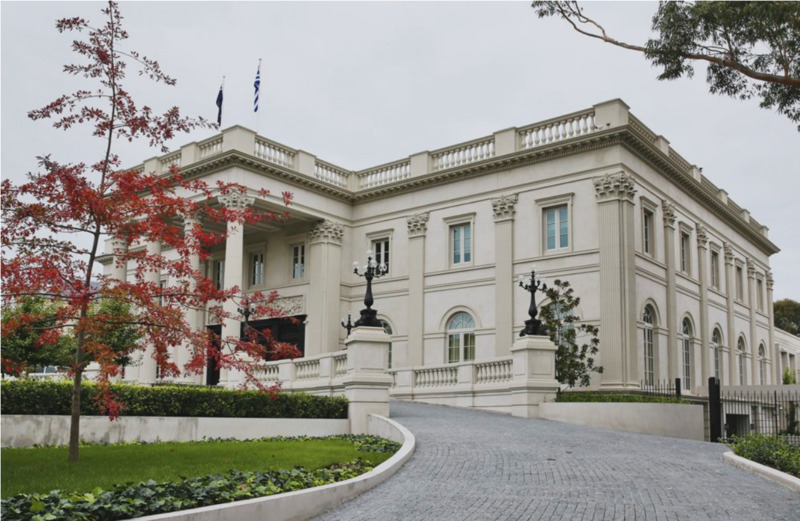 Point Piper 


Located in Sydney's east, this small and highly exclusive suburb boasts a multiplicity of hillside mansions, yacht clubs and uninterrupted views of the harbour and Sydney city skyline. With it's median house price hitting A$15 million in 2021, Point Piper is both Sydney's and Australia's most expensive suburb. Throughout the year, the suburb experienced a number of notable sales with one home selling for over A$40 million. 


Tamarama


This eastern Sydney suburb offers the upmarket coastal lifestyle that many Australians and international buyers look for. Located just six kilometres away from the CBD and neighbouring the popular Bondi Beach, Tamarama and it's beachside properties offer the best of Sydney living. Lovingly nicknamed Glamarama for it's glamorous residents, the suburb's median house price rose to A$10.22 million this year, with multiple sales reaching over the A$25 million line. 


Centennial Park 


With just over 100 free standing houses rarely coming to market, Centennial Park can be a relatively difficult suburb to buy into. Enveloped by sprawling parkland, the homes are grandly set back from the road and mainly occupy 1900-era federation buildings. The suburb's secluded nature, picturesque location and limited opportunities to buy lends itself to a median house price of A$7.3 million. Only last year, the former home of one of Australia's richest people, tech billionaire Mike Cannon-Brookes, sold for almost A$17 million. 


Bellevue Hill


Found in Sydney's exclusive eastern suburb enclave, Bellevue Hill is one of the city's most expensive suburbs with a median house price of A$6.4 million. The suburbs boasts a mixture of ultra modern and period style architecture, with most homes taking up large blocks with pools, tennis courts and landscaped gardens. As a largely residential suburb, Bellevue Hill retains a distinctly haven-like quality that's so desired by it's wealthy residents. 


Double Bay


Double Bay is an affluent harbour side suburb with beautiful leafy streets, alfresco dining and fashion boutiques. With a luxury residential portfolio of waterfront mansions, Victorian terraces and contemporary townhouses, the suburb's median house price sits at just over A$6 million. With it's stylish waterfront eateries, access to the city centre and oasis like private properties, Double Bay offers it's high income earning residents the best of Sydney living. 


Vaucluse 


With it's breathtaking cliffside homes, colonial mansions and ocean views, Vaucluse is possibly one of the most spectacular suburbs in Australia. While Vaucluse's median house price sits at A$5.95 million, the suburb can see sales between A$30 and A$60 million, particularly along Coolong Road. This was the case in 2016 when Menulog founder, Leon Kamenev set a property record when he purchased four waterfront Coolong Road properties for a combined price of A$80 million. 


If you're wondering where Melbourne's wealthy are residing, you can place your bet on one of these exclusive suburbs. These are the most expensive suburbs in Melbourne. 


Toorak


Favoured by Melbourne's elite, Toorak is located just five kilometres southeast of the Melbourne CBD. Populated with stately homes, elegant restaurants and haute couture boutiques, this inner-city suburb has a median house price of A$3.1 million, making it the most expensive suburb in the city. 


Middle Park


Despite its affluence, Middle Park is a relatively laid-back suburb with leafy streets, chic cafes and a mix of Victorian, Edwardian and Federation architecture. Popular with high income earning families, Middle Park is one of the richest suburbs in Melbourne and boasts a median price range of A$2.6 million. 


Brighton


This affluent coastal suburb is known for its tree-lined streets, exclusive yacht clubs and it's 82 colourful beach boxes on Dendy Street Beach. Located 11km south-east of the Melbourne CBD, Brighton has a median house price of A$2.4 million, with one of it's beach boxes costing over A$300,000. 


Canterbury


From state premiers to the Minogue sisters, generations of Melbourne's elite have called the suburb of Canterbury home. Populated with exclusive schools, oak trees and multi million dollar mansions lining the suburb's golden mile, Canterbury has a median house price of A$2.4 million. 


East Melbourne


Situated next to the Melbourne CBD, this historical neighbourhood is home to a host of religious and government buildings, including Parliament House. If you want to live in this exclusive suburb, East Melbourne's luxury storied terraces and art deco mansions come with an average price tag of A$2.3 million. 


Malvern


With white picket fences, manicured gardens and a 20-minute drive to the Melbourne CBD, Malvern epitomises the suburban dream. With an average house price of A$2.2 million, the beloved suburb is one the most expensive suburbs in Melbourne. 


These are the most expensive suburbs in Adelaide. 


Medindie


The small and exclusive neighbourhood of Medindie holds the title of Adelaide's richest suburb. Populated with historic mansions and first-class amenities, the suburb is in close proximity to North Adelaide and the city centre. Medindie also contains the sprawling Adelaide Park Lands, some elite private schools and a number of shopping and dining precincts. The suburb has a median house price of A$1,745,582. 


Springfield


Located below the Mount Lofty Ranges, Springfield is characterised by its sweeping views, bushland trails and large properties. The southern suburb is located eight kilometres away from the Adelaide city centre and contains some of the most expensive suburbs in the city. Springfield has a median house price of A$1,570,143. 


Leabrook 


Favoured by professional couples and wealthy families with young children for its safe neighbourhood, Leabrook sits in the Burnside city council zone of Eastern Adelaide. Located only five kilometres from the Adelaide city centre, the suburb has seen a rise of 34.38% in it's median house price to A$1,444,345. 


Toorak Gardens


Located just two kilometres east of the Adelaide city centre, Toorak Gardens is one of South Australia's most expensive suburbs. The residential suburb boasts leafy streets, manicured gardens and a notably friendly neighbourhood atmosphere. Toorak Gardens has a median house price of A$1,441,448. 


Rose Park


Rose Park boasts wide streets, large blocks and historic homes that date back to the 1800's. Located only one kilometre east of the Adelaide city centre, the suburb offers residents the convenience of an inner city location with the comforts of larger properties and block size. Rose Park has a median house price of A$1,410,226. 


Home of Australia's most notable politicians, lawyers and other high income earning professionals, Canberra can be an expensive place to live. The suburb's limited supply of properties and population of affluent residents has seen more than a quarter of the suburbs reach a median house price of over A$1 million. So which suburbs belong to the million dollar club? Discover why these suburbs are the most expensive in Canberra. 


Griffith 


Situated opposite Parliament House, Griffith is particularly popular with members of parliament. The inner-city suburb is one of the oldest in Canberra and appeals to residents looking for somewhere with a sense of heritage and prestige. With leafy streets and 12 different parks to unwind in, Griffith is a naturally and architecturally established suburb. These particularly attractive qualities result in Griffith being the most expensive suburb in Canberra with a median sale price of A$2.1 million. 


Red Hill


Established back in 1928, Red Hill is one of Canberra's oldest suburbs. It's here you will find Canberra's infamous Golden Mile, a tree-lined street made up of homes belonging to some of Canberra's wealthiest residents. With a median sale price of $1.9 million, the suburb faces high expectations from both it's current and future occupants. But with it's landscaped gardens, proximity to the Red Hill nature reserve and home to the only independent male private school in Canberra, it hardly falls short. 


Yarralumla 


Yarralumla sits on the southern edge of Canberra's Lake Burley Griffin just 3.5 kilometres south-west of the city centre. With the sprawling foreshore parklands, Royal Canberra Gold Course, Canberra Yacht Club and its swimming and rowing facilities on its doorstep, the suburb isn't short of things to do. It's for this reason that the median Yarralumla house price soars to A$1.8 million. 


Deakin 


With the Prime Minister's lodge, the Royal Australian Mint and the only independent private girls school in Canberra calling Deakin home, expensive house prices don't exactly come as a surprise here. If that wasn't enough, the suburb also boasts a central location, two golf clubs and one of the most spectacular autumn leaf displays in the country. Reaching a median house price of A$1.8 million, the Deakin lifestyle comes with a cost. 


Campbell 


Campbell is located at the base of Mount Ainslie to the south-east of the Canberra city centre. The suburb is made up of a mix of contemporary and character properties with leafy streets and good access to the central business district, Canberra airport and multiple nature reserves. Campbell is also where you will find some notable military buildings, including the Australian War Memorial and the Royal Military College. With a median house price of A$1.6 million, this expensive suburb is in high demand. 


---