CoreLogic property data and valuation products help power the digital mortgage industry: Valuations ordered rise by 23% annually
Australia's leading property data and analytics company CoreLogic says it has witnessed a 23% increase in valuations ordered in the 12 months to June 2021, with the sharp rise in valuations partly attributed to its products helping slash mortgage processing times and improving customer experience.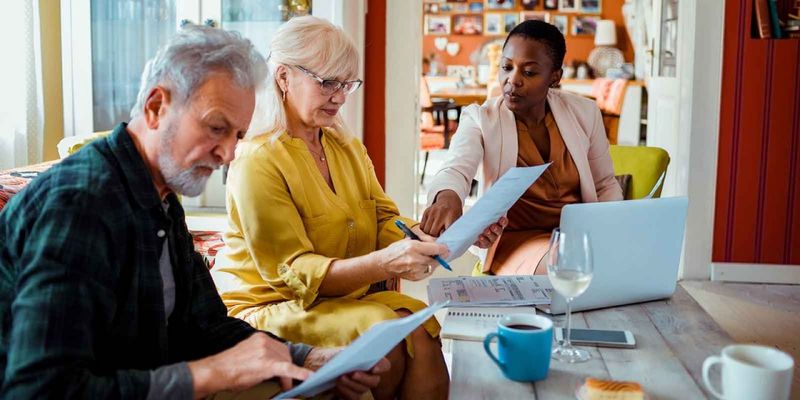 To help banks, lenders and brokers manage the surge in demand for valuations from home owners and home buyers, property analytics for more than 10 million dwellings dating back four decades are being used to transform the country's lending and valuation landscape.
 
 Tim Jenner, CoreLogic's Executive – Product, Data and Analytics says a series of innovations has culminated in a transformational impact to the industry.
 
 "The valuation is such a critical enabler in the home-buying process. By using property data, analytical techniques and digital workflow tools we have removed several manual steps from the process and helped lenders and brokers radically reduce the 'time to yes' for their customers, even amidst these record-high volumes," he said.
 
 CoreLogic's digital mortgage origination solutions are designed to significantly reduce bottlenecks in the origination process by helping ensure the property is suitable for the borrower and an acceptable security for the lender, quickly. 
 
 Mr Jenner said "We use a combination of Artificial Intelligence and Machine Learning analytic techniques, cloud-based SaaS platforms, and advanced real time Business Intelligence to determine whether a mortgage can be written on a property, with an immediate decision, or whether data-powered human valuation is required.
 
 "As we continue to focus our data strategy on specific use cases, in this case the digitisation of the mortgage process, we have seen a significant improvement in lender and broker outcomes by automating the flow of critical data points required to make an  informed lending decision in real time. In addition, homebuyers have a superior experience with upfront certainty or transparent next steps on their mortgage application process," says Mr Jenner.
 
 CoreLogic figures show digital valuations using its automated valuation model (AVM) and desktop valuations are being used in almost half of valuation requests by banks and lenders, and in some cases up to 80% by leading, digitally-savvy financial institutions.
 
 Mr Jenner says "The percentage of these digital alternatives to the overall make up of valuations is increasing at a rapid rate, enabled through better upfront risk profiling of the property, improvements in data coverage and machine learning analytical capabilities, as well as improved data and technology that is now available to the fleet of valuers."
 
 AVMs are processed instantaneously while desktop valuations can take a few hours to complete. Both processes are significantly faster when compared to onsite valuations, which can take three to four days to complete on average.
 
 These integrated digital valuation products are designed to simplify operational efficiencies reducing mortgage processing times from days to hours, and in some cases even to minutes.
 
 Large financial institutions such as National Australia Bank, newer lenders like 86 400 as well as non-bank lenders such as Athena have integrated CoreLogic's valuation solutions and property data into their operations helping more than one million Australian homebuyers and owners in the past year alone. 
 
 Andy Kerr, NAB Executive, Home Ownership said "We know the confidence provided by fast decisions is critical in reducing stress and supporting our customers get their dream home in the competitive housing market. We are focused on making 60-minute unconditional approvals the norm."
 
 Milena Malev, CoreLogic Asia Pacific's General Manager of Financial Services and Insurance Solutions, says by leveraging property information and data effectively financial institutions were able to better support their customers' home ownership journey, from purchase and beyond.
 
 She says consumers are seeking timeliness and efficiency and had increasingly come to expect a level of digitisation in the mortgage process to reflect everyday online experiences.
 
 "Across the market, we're currently seeing a significant volume increase in refinancing, for instance," Ms Malev said. 
 
 "Coping with this volume is a fundamental challenge for big lenders, as their legacy systems can limit their ability to easily consume the necessary data. In addition, 60% or more of mortgage volume tends to come from brokers, so lenders are juggling broker expectations while keeping up with changing consumer needs."  
 
 Melissa Christy, 86 400's Head of Lending, said 86 400's goal was to speed the approval process up and has achieved that through integrating CoreLogic's digital solution into their home loan process.
 
 "By integrating CoreLogic's solution, we've been able to dramatically streamline approval processes through their functionality including, allowing brokers to order valuations up front, integrating with our origination system and decision rules, and managing our valuation panel." 
 
 Ms Malev says access to CoreLogic's comprehensive property data is designed to provide a 360-degree view of individual properties and help personalise the experience for each customer. 
 
 "One of the most frustrating aspects of applying for a loan can be the amount of time-consuming paperwork involved," she says.
 
 "But by using digitised forms pre-populated with key information about the customer's financial situation and enhanced with data on their chosen property that the customer can simply validate, this administrative burden can be greatly reduced."
 
 Ms Christy agreed. "CoreLogic's rental AVM has been critical for us to remove supporting documents from our home loan application process. It allows us to digitally check the rental data the customer or broker has provided is correct without needing a lease agreement or a letter from a real estate agent," she said.
 
 This combination of innovative technology and rich data helps lenders provide instant valuation decisions to customers on their mortgage applications – giving purchasers greater speed in their property transactions.
 
 But Ms Malev says CoreLogic's offering goes beyond facilitating faster new mortgage, top up or refinance applications.
 
 "It's also about maintaining contact with the customer," says Ms Malev. 
 
 "We can help lenders and brokers build and retain customer relationships by understanding if they are listing the property for sale or rent and help lenders to broaden the relationship or help customers to secure finance for their next purchase or ascertain the equity held in their home." 


Have you tried the new SSB Aussie real estate platform?


There are no monthly/annual costs, no listing or membership fee and no sale or marketing charges. 


This enables owners, agents and investors to save tens of thousands on each listing (including CRM XML auto uploading) to present residential, commercial, H&L packages, rural, business and investment properties for Sale Lease or Swap at zero cost. 


An Australian owned Melbourne based FREE independent property service providing you with an additional online channel that enhances current marketing campaigns adding significant market reach, exposure and capture and potentially adding value to income streams by connecting you directly with owners, investors, developers and buyers.
https://sellitswapitbuyit.com
(SSB) 
 Important to note, SSB is not an agent, reseller or lead generator. 


---