How much it costs to live in Australia's sea and tree-change hotspots By Tawar Razaghi
Regional towns within driving distance of capital cities but with a fraction of the housing costs were among the most popular places for Australians who made a tree or sea change last year.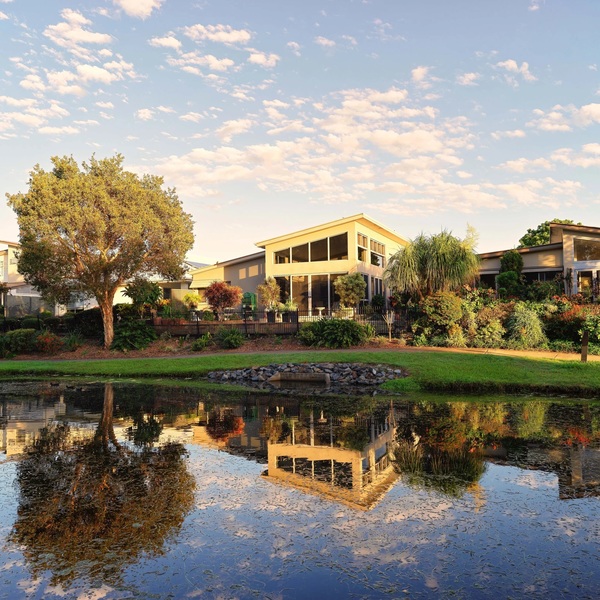 The Gold Coast local government area took out top spot for the number of people moving to it from big cities in 2021, according to data from the latest Regional Movers Index, a partnership between the Regional Australia Institute and the Commonwealth Bank. 


The quarterly report, which uses relocation data from the bank's 10 million customers, found 11 per cent of capital city dwellers who migrated did so to the Gold Coast, followed by 5 per cent of those moving shifting to the Sunshine Coast. 


The next most popular destinations to move to were the local government areas of Greater Geelong (4 per cent), Wollongong (3 per cent) and Lake Macquarie (2 per cent). 


The institute's chief economist and acting chief executive Kim Houghton said the top five areas of migration were popular for a combination of factors, including a diverse economy, but the common denominator was cheaper housing. 


"They're popular in their own right; they offer the lovely mix of not a capital city but large city amenities, shorter commutes and better lifestyles," Dr Houghton said. "All of those regional centres are significantly or below the average cost of housing in their relevant capitals." 



Top Five LGAs by share of regional migration


12 months to Dec 2021    % of share YTD migration 


Gold Coast (QLD)               11% 


Sunshine Coast (QLD)       5% 


Greater Geelong (VIC)      4% 


Wollongong (NSW)           3% 


Lake Macquarie (NSW)    2% 


Source: Regional Australia Institute



All five areas had substantially cheaper median house prices than Sydney ($1,601,467) and Melbourne ($1,101,612), where many people were migrating from. 


The Gold Coast's median house price rose 25.8 per cent in 2021 to $912,000, on Domain data, while the Sunshine Coast's median house price jumped 31.8 per cent to $955,000 in the same time period. 


The staggering growth in these property markets was a side effect of their pandemic popularity, according to chief executive of Place Estate Agents in Queensland, Damien Hackett. 


"The biggest player is definitely COVID and the gap in property values between regional parts of Queensland and areas like Sydney and Melbourne," Mr Hackett said. 


"We didn't have the exposure to the lockdowns like Sydney and Melbourne, particularly in the winter months when people were locked down, the lure of spending your morning at the beach really became appealing to people. 


"Everyone started heading north, it's quite surprising, the speed with which it happened." 


In Wollongong, where the median house price rose 27.2 per cent last year to $986,000, it was still much more affordable than Sydney's $1,601,467. 


The Agency Wollongong's Antonio Vega said the migration began once people realised they could take their city incomes and work from homes that were considerably more affordable than Sydney. 


"One of the main reasons everyone started to come down was because they could sell their home and pay off their mortgage and buy a property in Wollongong and be mortgage-free," Mr Vega said. 


He said with the drive and train commute less than two hours from Sydney, it became a highly desirable location, with Mr Vega telling prospective buyers "it's the best suburb in Sydney". 


"I had one client who moved from Balmain, and then she ended up buying a property in Bulli two streets away from the beach, and she had $2 million leftover." 


It's a similar story in Geelong, where the commute into Melbourne takes about an hour, whether residents drive or take the train, but the median house price comes in at $795,000, a rise of 20.5 per cent in 2021, but still a far cry from the Melbourne median of $1,101,612. 


With quarterly migration from capitals to regional areas during 2020 and 2021 on average 15 per cent higher than 2018 and 2019, Dr Houghton was optimistic the trend was here to stay. 


"The combination of good job prospects and slightly lower cost of housing, I think that package will be attractive to people hopefully after the pandemic is gone." 


He said the working from home trend has "injected a whole new factor into the mix", with professionals able to take their jobs with them. 


"If you add that to the general buoyancy in the regions, a number of factors suggest this will continue." 


But he warned that once property prices rise, migration rates begin to slow as it becomes harder for people to move into country areas. 


Get more property news and deals at
SSB
---