How much does it cost to sell a home in Australia? By Sonia Taylor, Domain & SSB
Preparing a property for sale is a team effort, one with added costs that are essential to a successful result.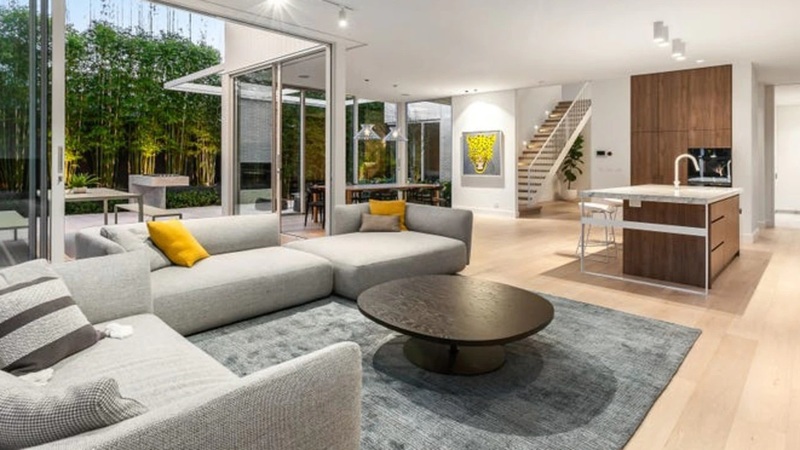 Selling your home or investment is a delicate balance of spending money in the areas that will give you a return on your investment, while negotiating in others to try and maximise your potential profit. 


From staging and agents' commissions to conveyancing, this is how much it costs to sell a house in Australia. 


1. Preparing your property 


Once you engage an agent, things happen pretty quickly so it's best to begin preparing your property ahead of time. 


The presentation of your home is important to how potential buyers will feel once they walk through your doors. Take time to ensure it's looking its best: give things a deep clean, tend to the garden and mow the lawn, sort out any niggling maintenance work and even give things a fresh coat of paint if needed. 


However, be careful not to overspend or waste money on things that won't matter to potential buyers. There may be no point in doing a full renovation of your bathrooms or kitchen, for example, as a buyer may want to do that in their own style. 


Your costs here will depend on the work your property needs done and if you're able to do things yourself or require any contractors. Painting will likely be the most costly expense, with Hipages estimating the interior of a two-bedroom apartment generally costs between $2,500 to $3,500. 


2. Presenting your property 


Once you've taken care of the foundational prep and cleaning, it's recommended to engage professional home stagers. Staging is a service that provides beautiful furniture and decor for hire, styling your property with designer flair. 


Don't underestimate the power of good presentation – it drives the price of your property up by helping the buyer visualise its full potential and enhancing how your home looks in marketing material. 


A six-year study on how staging affects property sales conducted by Brisbane's Cape Cod Residential and the Interior Design Association found that the average price premium increase across staged properties was $69,017. That's a price increase range of three to 10 percent, which is much more than a return on your investment. 


The study also found staged homes spent less time on market, selling more quickly than those without staging. 


Staging ranges in price depending on whether you engage a partial or full staging service. A full staging service for a two-bedroom unit is roughly $2,500 and staging a three-bedroom house is around $4,500, inclusive of a five to six-week hire period. This includes consultation fees, movers, furniture hire and interior decoration. 


You'll need a clean (or partially clean) slate for stagers to work with, so booking separate movers to remove your own personal furniture is needed. This can range from $400 to $2,000 depending on the amount of furniture and distance covered. 


3. Agent's commission 


While you only pay commission on the successful sale of a property, the agent's commission rate will need to be negotiated during the interview process. 


Generally, commissions range between 1 to 2.8 percent, but often different agencies will have different commission structures. It's widely understood that these rates can be negotiated. 


"Agent's fees will be somewhere between 1.8 and 2.2 percent including GST, depending on where you're located," says agent Nicholas Charles of PPD Real Estate in Sydney but differ elsewhere. 


When the market is hot or you have a property in a prime location, these can be used to your advantage in negotiations. You can also use the commission rate you're willing to pay to incentivise your agent further to aim for a particular price bracket. 


However, finding the agent with the cheapest rate isn't always the best move – their results are king. For more on how to choose the right agent. 


4. Marketing costs 


The most powerful weapon in your arsenal will be your marketing. It's how you attract potential buyers to your home, which ultimately converts to a sale. 


An agent will provide a marketing strategy or schedule to you outlining individual costings for different materials and services. These usually include professional photography, videography, floor plans, a signboard, advertising copy and premium online advertising packages on sites like Domain and REA. 


Additional services like drone photography and videography are a good idea for properties with views, near coastline or on large land lots, but you can discuss what marketing mix will work best for your property and demographic with your agent. 


In terms of cost, it ranges depending on your property and how much you want to include in your package, but they generally range from $4,000 to $10,000. 


"Marketing will cost you an average of $7,000," confirms Charles. 


5. Legal and other fees 


If you're going to auction, you'll need to enlist the services of an experienced auctioneer. This cost can range between $500 to $1,000. 


You'll also need a conveyancer/solicitor to prepare the contract settle, deal with a potential buyer's legal representative, and then to finalise settlement. Fees range between $1,000 and $2,000. 


If there is a mortgage on the home you're selling, you'll need to pay a mortgage discharge fee, which can range between $300 and $1000 depending on your lender. 


Finally, sellers will also need to pay Capital Gains Tax, however this varies depending on your specific property and how long you've owned the asset. 


Summary of costs 


General maintenance and cleaning: varies based on property (average $3,000) 
 Staging and professional styling: $2,500 - $6,000 depending on property size
 Movers: $400 to $2,000 depending on amount of furniture and distance covered
 Marketing, photography and videography: $4,000 - $10,000
 Agent's commission: 1 - 2.8 percent including GST, but this will vary across the country
 Auctioneer: $500 - $1,000
 Conveyancer fees: $1,000 - $2,000
 Mortgage discharge fee: $300 - $1,000 depending on lender
 Capital Gains Tax - varies depending on property 
This equates to around: $44,500 on an average $1,000,000 3-4 bed home in today's market. 
Please note, all costs are approximate and vary from agent to agent. 
There are of course really good alternatives available that can save thousands of dollars on a sale/purchase if you are a private buyer, owner seller, developer or investor or, if the sale agent passes on some of the considerable savings they can make at Free online Aussie service
https://sellitswapitbuyit.com
More property news at
SSB
.  
---