How to become a property 'power buyer'
Summer may be nearly upon us, but the spring housing market is still as fast paced as it has been all year. Buyers are facing hot competition right now.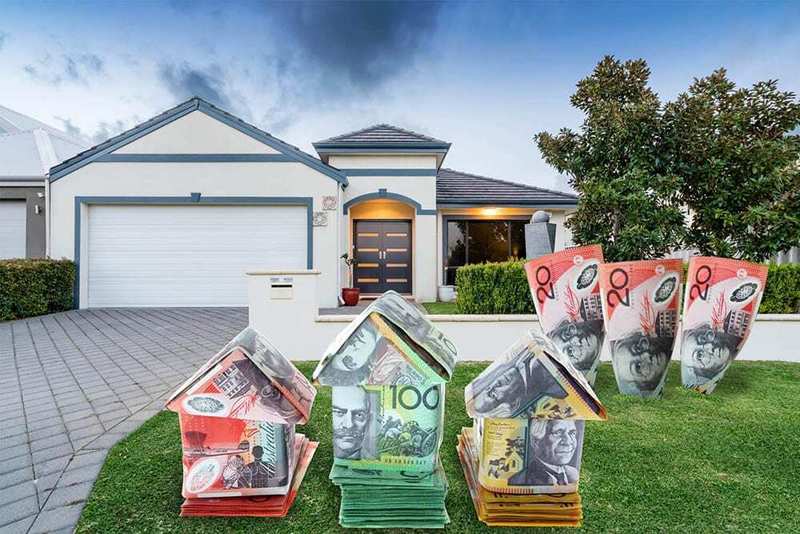 The number of people chasing after every available property for sale is at its highest ever, and is double the level seen in 2019, before the pandemic began. 


So if you've been looking to move, you've no doubt noticed how competitive it is. 


"To be in pole-position in the race for the best property, you need to have greater buying power than the rest of the field," says property expert Tim Bannister. 


What we're now seeing, in the most competitive market ever, is that sellers are turning to 'power buyers': those who have already found a buyer for their own property and have no need to go through the selling process before buying a new home. 


So, how can you become a 'power buyer'? 


There are three ways you can put yourself in pole position to secure your dream property. 


1. Get a sale agreed on your current home before you buy 


If you're going to be selling your home in order to move, the best advice from real estate agents is to put your home on the market now, before you even start searching for your new home. Many sellers are choosing buyers with sales already agreed. 


Some people are opting to sell their home first and then move into rented accommodation so they can take their time looking for their next property instead of getting caught up in a buying frenzy and are ready to move fast when the right home comes up. 


Real estate agent Peter Woodthorpe says: "Potential sellers are reluctant to list their homes before they have found somewhere to buy, but realistically, securing that property is almost impossible unless they already have a buyer of their own lined up. 


"More sellers need to allow us to find buyers for them on a subject to contract, no sale no fee basis, which in turn will increase the volume of property on the market to everyone's advantage." 


2. Get a mortgage in principle if you're a first-time buyer 


If you're looking to buy a first home, but you haven't got a mortgage agreed in principle yet, you'll save valuable time by starting the financial/mortgage process now. The first two things a sellers' real estate agent will ask is to provide confirmation from a lender that you are able to apply for a mortgage to cover the cost of the property, and proof of funds to pay the deposit. 


"With so much competition, sellers can easily discount those who aren't in the most powerful position to proceed on a purchase. 


 It is imperative that buyers have their finances lined up before making an offer," says real estate agent Glynis Frew. 


3. Let the selling estate agent know that you're a cash buyer 


Cash buyers who don't need to sell a property in order to buy will be attractive to vendors, so make sure real estate agents selling properties that you are interested in are aware you are ready and able to act fast. 


Early signs of more sellers coming to market 


The good news, as we enter the busy summer period, is that we are seeing early signs of more properties coming to market. The number of new listings in the first two weeks of September was higher than the last two weeks of August. 


Although this is still an early snapshot, summer is traditionally a busy time for property – people put their homes on the market with the aim of starting the New Year in a new property – which should mean we see more and more choice coming through. 


Being aware of what is happening in the market can save you thousands 


Being up to date and aware of what is going on in the Australian property and the local economy is critical for your decision making whether you are selling, buying, swapping or want to rent a new property find it fast and easy at SSB. 


At SSB there are no registration fees, no marketing costs, no listing fee's and zero lead charges. It's 100% Free including for XML auto multi listings via your preferred CRM upload provider. 


Buyers, investors and renters can be confident that every property listed with SSB has accurate details and the is price displayed upfront making sellers super competitive and, you get direct contact with the decision maker for viewings, negotiations and getting the deal done. 


For owners, agents and developers listing their properties for Sale, Rent or Swap with Aussie free online service
https://sellitswapitbuyit.com
  (SSB) they get global market reach and capture, brand exposure, enhanced income streams and prequalified searchers and direct connection at zero cost. 
---