The face of Australian housing is changing
by Michael Bleby
The face of Australian housing is changing, with new home creation spreading beyond traditional residential areas as demand for homes close to work – and the need for more affordable dwellings – grows.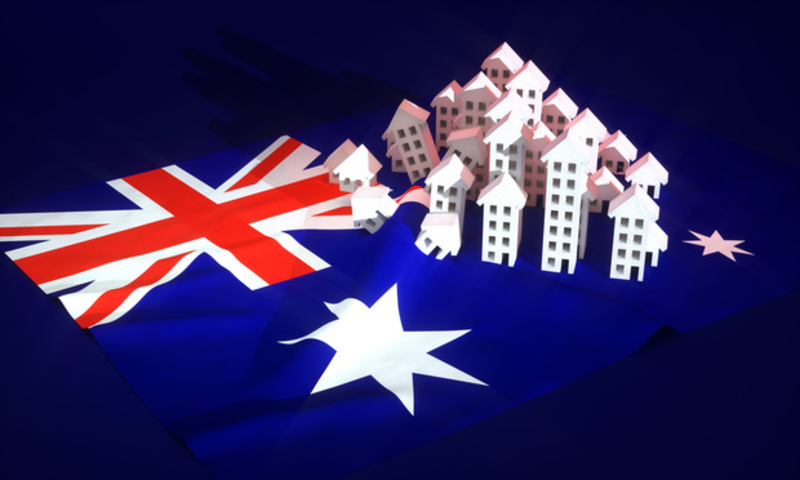 Land zoned for residential use made up nearly 81 per cent of all land parcels approved last calendar year but accounted for only 60 per cent of new dwelling approvals, new Australian Bureau of Statistics figures show. 


At the same time, land zoned for mixed-use or city centre accounted for just 1.9 per cent of all parcels but accounted for 9.3 per cent of all new dwelling approvals, the figures released on Wednesday show. 


"The takeaway is that we are delivering more dwellings in non-residential areas like city and mixed-use type areas through apartments – that change is happening," ABS director of construction statistics Daniel Rossi told The Australian Financial Review. 


Australia's struggle to ensure a more efficient housing market that more closely matches the supply of land for new housing to demand has long been hampered by the lack of nationally consistent data available to both authorities and the industry. 


Wednesday's release, the first of its type looking at the impact of land use regulation on supply, attempts to provide much-needed clarity such as the number of homes that can be located in a particular area. 


"This kind of data helps feed into that debate about how well functioning that market is and what the dwelling capacity is of the current land," said Hugh Hartigan, a senior adviser at the National Housing Finance and Investment Corporation. 


The new figures make clear that the majority of homes are being built on lot sizes far smaller than the national average block. 


New homes on blocks between 200 and 400 square metres in size accounted for the largest proportion of new dwelling approvals – 33.2 per cent – even though land parcels between 600 and 800 square metres in size accounted for the largest group, or 30.2 per cent of all parcels zoned. 


The findings tie in with separate data the national statistics body released last week showing the average site area of new houses in Australian capital cities has decreased by 13 per cent (or 64 square metres) over the past 10 years, from 496 square metres in 2012 to 432 square metres in 2021. 


The increasing popularity of apartments in mixed-use settings, such as above retail developments, is one example of housing types shaking up Australia's traditional model. 


Housing supply, along with policy settings such as tax that influence demand for residential property, is one issue that will affect the affordability of housing, especially as demand picks up with a resumption of immigration. 


Although the market for established homes has turned down after a period of frenetic growth triggered by record-low interest rates, any affordability gains from the price declines under way are likely to be tempered by higher borrowing costs. 


Even if values were to fall by up to 20 per cent, higher mortgage rates would wipe out any benefit gained from lower prices, the  ANZ/CoreLogic Housing Affordability Report said earlier this month. 

One solution is to cut the cost of selling property by thousands and there is one property platform in Australia doing just that for owners, new home builders, developers, investors and real estate agents free of charges.
 
  · No registration or listing costs 
  · No monthly or annual payments 
  · No charges for single or multi-listing 
  · No listing or marketing fees 
  · Free listings on 20+ real estate sites 
  · Qualified Direct Connection with decision makers 
  · Additional reach and capture alongside current listing campaigns 
  · Present properties for Sale, Lease or Swap and save thousands 
N
ote; Real estate agents may continue to charge agreed commission rates for their services but these are not included in the thousands saved on the fees cost and charges listed above.
"
SSB
is NOT a real estate or buyer's agent they are an independent Australian free property listing platform connecting owner-sellers, investors, developers and buyers direct with the decision makers" says platform owner Peter Crawley.  
---