Mortgage stress soars as RBA says tax system pushes up house prices By Shane Wright
Mortgage stress is spiking across key suburban electorates in Sydney and Melbourne despite record low interest rates as spiralling property prices leave two in five households struggling to make ends meet.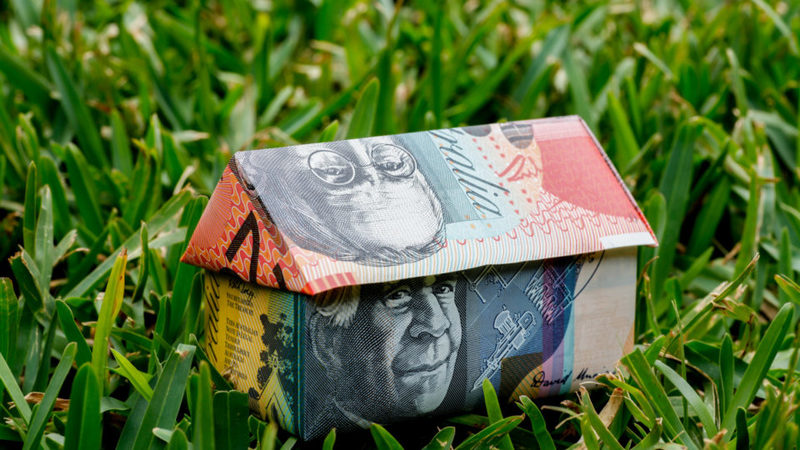 Electorates that will be pivotal to next year's expected federal election are at the centre of the surge in stress with up to 70 per cent of households in some areas either left without any spare money after their weekly expenses or forced to use credit to survive. 


Research by the University of NSW shows the proportion of households in stress has climbed to 42 per cent. The Reserve Bank says the way negative gearing interacts with the rest of the tax system is contributing to high house prices. 


House values have surged over the past few years as the Reserve Bank has cut official interest rates to a record low and governments have delivered direct support to prospective buyers. Sydney's median house value has reached $1.3 million, a jump of $308,000 over the past year. In Melbourne, it has climbed to $955,000. 


Regional areas are experiencing price rises beyond 20 per cent per annum. 


UNSW's City Futures Research Centre used a rolling sample of 52,000 households to determine how mortgage and rental stress was affecting the community. 


The affordability measure used in the research is based on how much "residual" household income is left after normal expenditure including on housing. Those with more than 5 per cent left are classified as living within their means, those left with less than 5 per cent are deemed to be stressed while those who face a deficit of more than 5 per cent are characterised as severely stressed. 


This cash-flow analysis includes government payments and investment incomes plus access to additional credit. 


In February last year, just under a third of households were struggling with their finances. Now it is 41.7 per cent. 


The highest rate of mortgage stress was in the outer-Sydney electorate of Werriwa with almost 71 per cent of people with a home loan struggling. Other high stress areas include Greenway in NSW (62.6 per cent), La Trobe (72.3 per cent) and McEwen in Victoria (59.2 per cent) and Cowan (58.7 per cent) in Perth. 


Stress among renting households was high in the same electorates, up to 68.5 per cent in Greenway, while other seats including Gilmore (69.6 per cent) and Robertson in NSW (70 per cent), and Casey (60.2 per cent) in Victoria also showed high levels. 


The research also shows those with investment properties also face financial pressure. These were mostly inner-city electorates including Macnamara in Melbourne where 51.4 per cent of households with investment loans were struggling and Sydney (57.5 per cent). 


Across mortgage holders, renters and investors, the most stressed electorate in the country is Macarthur in Sydney's south-west at 68 per cent. 


Visiting professorial fellow with the Futures Research Centre, Duncan Maclennan, said there was a growing sense of anger and concern in key electorates where housing stress was at extreme levels. 


"There's a new politics developing out there, and it's not just about young people struggling to get into the housing market, there's also all these low and middle income earners who simply aren't able to pay their mortgages," he said. 


"The situation facing the housing sector may change national politics over the next five to 10 years." 


Professor Maclennan said changes of approach by central banks around the world since the 1970s helped drive up house prices, while governments and their agencies attempted to blame others for their own contribution to the crisis. 


"Central banks say house prices aren't their problems. Governments are saying it's not their mandate. So no one is taking responsibility for what is occurring," he said. 


Reserve Bank governor Philip Lowe last week acknowledged that low interest rates did contribute to higher house prices, but said there were a range of other factors which could be addressed to deal with the issue. 


In its submission to a parliamentary inquiry into housing affordability, the bank admitted affordability had fallen the most for lower income households and those renting or looking to buy a home. 


It said the nation's tax and transfer system encouraged investment in property and discouraged people from selling and moving, which then put upward pressure on prices. 


The capital gains tax concession, the exclusion of the family home from the age pension means test, the concession tax treatment on inherited family homes all encouraged people to hold on to property even as they got older, putting pressure on the market. 


The bank said it recognised that ability to deduct legitimate expenses in the course of earning an income, including interest on investment properties. 


"However ... the RBA believes that there is a case for considering the tax system in a holistic way, taking into account the interaction of negative gearing with other aspects of the tax system," it said. 


Labor has abandoned plans it took to the last two elections to reduce the capital gains tax concession and restrict negative gearing. 


There is one place property buyers could save tens of thousands 


At SSB there are no registration costs, no listing or lead charges and no marketing fees for listings by property owners, developers, real estate agents, builders and investors presenting land, homes, apartment, house & land packages and rural properties for Sale, Lease, Swap. 


So, when competitive owners and agents pass on their cost savings you could save thousands of dollars. 


SSB is an Australian owned and based free global listing service connecting owners, investors, developers and real estate agents with searchers seeking their next happy home direct connection with the decision makers. Have a look it's Free.
https://sellitswapitbuyit.com
(SSB). 
---