Easy and cost-efficient renovations to boost your rental returns By Zarah Mae Torrazo
A well-kept rental property will not only ensure you have satisfied tenants but also higher rents. With the right renovations, a landlord can significantly attract quality tenants and even boost the amount they charge on their property.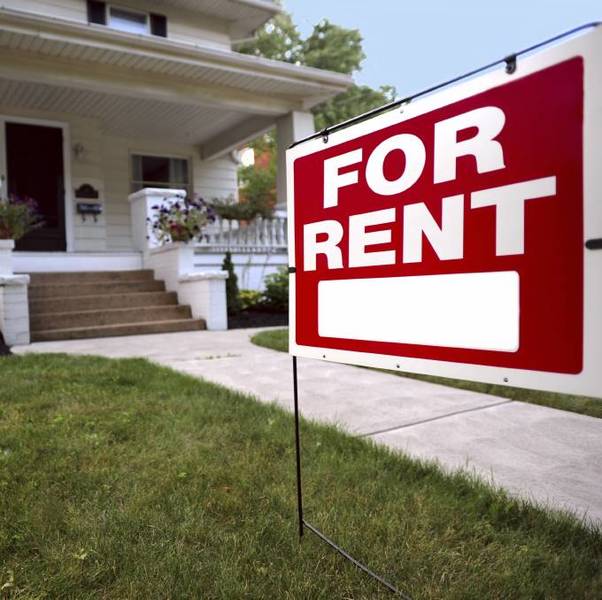 It's no secret that there is a direct correlation between a rental property's appearance and the rental returns it is able to produce.  


With the right renovations, a landlord can significantly boost the amount they charge on their property. However, considering that renovating a property is typically never a cheap process, you will want to get maximum results for the smallest investment possible. 


The trick is knowing which strategic renovations are going to increase the value of your investment property and bring in higher rental income, so you can avoid overcapitalising on it. 


This means that before you become overly ambitious after watching any home-improvement shows on the television, you will need to think carefully about embarking on any extravagant purchases or extensive renovations. 


Below are some simple but effective renovations you can do that can make a big difference to your rental income. 


WHY SHOULD YOU RENOVATE YOUR RENTAL PROPERTY?


Aside from boosting rental returns, here are other reasons why renovations should be on your to-do list:


Lower your maintenance and operating costs 


Aside from boosting rental returns, one major reason for renovating a rental property is to reduce the time and money you spend maintaining it. 


Upgrading old appliances or features in your property could also save you from constantly having to deal with repairs and tenant complaints. When you renovate and upgrade, you also address potential problems and thus, eliminate chances of further work (and upgrades) needing to be carried out in the long term. 


This will also improve renter satisfaction and make tenants more likely to renew their lease. 


Stand out from your competitors 


With rental prices rising across the country, the rental market is becoming more competitive than ever. If similar properties in your local area took the time, money and effort to renovate or upgrade and your property has not, tenants will likely choose those updated properties over yours. 


If that's the case, you may want to start looking at properties in your area to assess what your rental property might be lacking. 


Attract high-quality tenants 


Another big reason to renovate your rental property is to attract higher-quality tenants (and, of course, keep them). 


For example, if you are renting your run-down, outdated rental property to college students but you want to raise your rent and get more stable and higher-earning young professionals, you will likely need to renovate to accommodate their needs and meet their expectations. 


Tax deductions 


According to the Australian Taxation Office (ATO), claiming renovations on a rental property can include: 


Any works that make good or remedy effects of damage or deterioration of property. 


Anything that prevents deterioration of property. 


Fees incurred by managing property, such as water tax, council rates and advertising for tenants. 


Small improvements that increase the amount of rent you charge, such as replacing an old dishwasher with an updated dishwasher. Improvements are not deductible in full but can be claimed over their effective life. 


To learn more, we have an expert's insight on how property investors can get their renovation deductions in order. 


Increase property value 


When you improve the available features and amenities of your rental property, you'll also increase its resale value when the time to sell comes. 


Renovations you can do to boost rental returns 


 1. Add a fresh coat of paint 


A fresh coat of paint can do wonders for your rental property. If your property is looking a little beat down or the colours are not what's generally considered welcoming or "homely", consider changing the feel of your property with a new colour. 


Repainting is a simple touch-up that is also relatively low cost and can help you make a bigger case in increasing the rent. Additionally, choosing the right colour can help you attract a wider demographic. 


It's generally advised to keep the walls neutral (think shades of greys, tans, and creams) to give potential renters a blank canvas to work with. You might also consider offering to paint the walls the renter's choice of colour before they move in, whether that be the entire interior of the space, a particular room or an accent wall. 


 2. Do a kitchen makeover 


The kitchen is the proverbial heart of any home. And if you have prospective tenants who prefer cooking at home, they are willing to pay more for a space with a well-equipped kitchen. 


While it's easy to think that kitchen renovations will break the bank, you can start by swapping your kitchen cabinet doors to give the area a whole new look. If new cabinet doors are out of the question for your budget, you can still make a huge difference by simply giving them a new fresh coat of paint or replacing the door handles on your cupboards or your drawers. 


Nice appliances are also a plus for prospective renters, so if your property's kitchen equipment is looking a little worse for wear, perhaps consider replacing the dishwasher, oven, or fridge. Because these appliances are not commonplace, renters will need to shell out more money to have them. 


To give your kitchen a more cohesive look, match the finishes on your kitchen equipment. You do not need to aim for top-of-the-line products, but upgrading will boost the kitchen's functionality, which is a huge win for renters. 


 3. Refresh the bathroom 


If your bathroom looks run down or outdated, it can devalue your property. 


While slightly costlier, bathroom renovations don't need to be extensive to be effective in boosting your rent. If your tiles are looking shabby (but not damaged), hire professional cleaners to give your bathroom's interior some deep cleaning to make them look brand new. However, if it's in a state that it may cause injury, maybe it's time to shop around for new tiles. 


Refreshing your bathroom's look can also be as simple as changing vanity units or light fixtures. You can also replace any old shower curtains, showerheads, and fixtures and scrub away any mould. These are relatively cost-efficient fixes, yet they make a huge difference to the presentation of the bathroom, creating a more hygienic and modern space for renters to fall in love with. 


 4. Let there be light (in your property)


If your rental property does not have a lot of natural light, it could be a deal-breaker for some renters. Good quality lighting spread generously throughout your rental property can provide the illusion of open space, making it a good selling point for tenants looking to rent. 


An easy fix would be to update light fittings. Light fittings don't have to cost a lot but can detract from the look of the place if they are dated. Simple ball shades go for a few dollars and don't compete with furnishings or appear dated. 


Creating light spaces within a property also helps foster a sense of space and openness. The right lighting, paint and furniture placement can create the illusion of space for a property that's on a smaller side — giving the impression that it's worth more than it appears to be. 


5. Put up new window fixtures 


Nothing spruces up like a house like new blinds or curtains. Removing old curtains and replacing them with new coverings is a great way to transform the look of your rental property at a relatively low price. For example, if you are looking to brighten up your property, Venetian blinds are a great way to filter natural light and can also look more modern than traditional curtains. 


Before you make your choice on your new window fixtures, make sure that it fits with the interior and will not clash with the overall theme or aesthetic you may have been attempting to create. 


 6. Improve storage 


Improving the storage capacity of your rental property can be a huge drawcard for some renters. On the one hand, if prospective tenants see that they will not have enough room for their belongings during viewings, your property can be removed from their shortlist of choices. You can start by adding built-in wardrobes to your property, which can help tenants picture themselves living in the space. 


If you're not sure you have the money for extra storage, there are now plenty of budget-friendly establishments and online stores that offer a range of storage solutions that won't break the bank but will be enticing to renters.   


7. Install air conditioning


Australia's harsh climate can be unforgiving, so most tenants will pay more for a property with air conditioning. Once considered a modern luxury, air conditioning is now considered as a basic standard expectation by tenants – sometimes prospective renters won't even look at a property without it. 


Most tenants will expect an air conditioning system, at least in the living room area. Sometimes, it's also expected there will be an air conditioner in the main bedroom. Make sure to do your research on what the most you make any big purchases on which air conditioning unit will be cost-efficient and best suit your property. 


8.  Improve street appeal 


First impressions matter, and this is especially true for rental properties. A good first impression sets prospective tenants up for liking the property and wanting to pay more for a space that's been well looked after. 


If your investment property has a yard, you can make your place more enticing to renters and add value to your property when you go to sell by investing in an outdoor entertaining space. You do not need to spend a fortune either. You can simply add a deck, a gazebo and some outdoor furniture, and you're good to go. 


If you have a green thumb, growing a garden is a fantastic investment to make on your property. Unlike kitchen and bathroom renovations, garden landscaping is often the last thing investors think of to boost the value of their property. 


Oftentimes, gardens are also the first thing you notice about a property, so a well-thought-out and landscaped garden can have a very strong impact on first impressions. This, in turn, will add to your real estate value as it will attract more interest from prospective renters. 


But also remember that a neglected garden can negatively influence your property's value, so if you are planning to get down and dirty with the gardening, you must have the patience and time for its upkeep. 


If you own an apartment, you can add window boxes, clean the front door or give it a fresh coat of paint and add a new front door mat to make the place more welcoming. 


9. Make the property pet-friendly


Properties that are pet-friendly are growing in demand. With some rental properties having a strict no-pet policy, units or homes that allow pets are sought out by pet owners. These so-called "furparents" are willing to pay a little extra if a rental property will allow them to move in with their pets. 


Of course, the main reason pets are not allowed in some rental spaces is because of the risk they pose to investors. Unruly and untrained pets can cause massive damage to a property, especially if it goes unchecked. 


In order to get the most out of the increased rent from pet owners, it's a good idea to put some property safeguards in the contract, which includes carpet cleaning at the expense of the renter or any pet-related damage being paid for by the renter as well.  


10. Improve security


Installation of secure locks and even security doors can get a few more dollars out of your prospective tenants' pockets. 


Pro-tips to remember when renovating your rental property: 


· Don't renovate your rental property like you're renovating your own home. While it's important to upgrade the house to meet modern standards, don't put the same time and money you would put into your own home to avoid overcapitalising


· Think before you DIY renovations. Most people think that if they do the work themselves, they will save money in the long run. This is not necessarily true. For example, if you are planning to have your property repainted, a professional painter can finish the work over a couple of days because they have a honed technique due to their years of experience. If you're not a professional painter, it is easy to become frustrated when it doesn't end up right. If you have no or little experience painting professionally, you are likely to spend an extraordinary amount of time to get a decidedly mediocre result. In the worst-case scenario, you may end up having a professional do-over your work if you botch the project
 
· Talk to your property manager first. Before you undertake any major renovations, it's advisable to talk to your property manager first. They can provide insights about the best renovations for your rental property and give their professional advice on what truly needs to be done in order to increase profitability and liveability
 
There is a place property renters and buyers can find the real price and save tens of thousands 


At SSB there are no registration costs, no listing or lead charges and no marketing fees for listings by property owners, developers, property managers, real estate agents, builders and investors presenting land, homes, apartment, house & land packages and rural properties for Lease, Sale or Swap. 


So, when competitive owner-landlords property managers and agents pass on their significant cost savings you could save thousands of dollars. 


SSB is an Australian owned and based free global listing service connecting owners, investors, developers and real estate agents with searchers seeking their next happy home direct connection with the decision makers. Have a look it's Free.
https://sellitswapitbuyit.com
(SSB). 
---