Agriculture industry nervous as productive farms sold as city-slicker retreats By Katrina Condie
Many farmers are jumping at the chance to get off the land while the going is good, but there's growing concern for the future of Australia's agricultural industry as rural properties are snapped up by city buyers seeking a country retreat.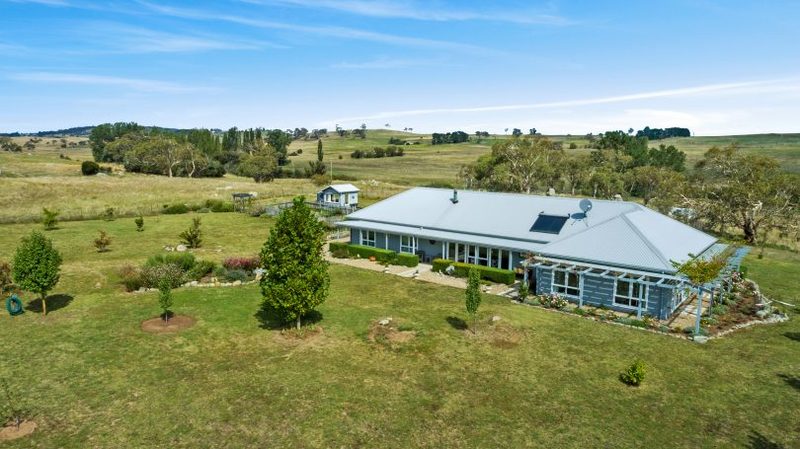 A surge in rural land values – driven by low interest rates, strong commodity prices, farm consolidation and fewer farms for sale – has led to a mix of excitement and nervousness in the agricultural industry. 


According to the latest ANZ Agri Report, during the past five years, rural land value growth has outperformed national residential property value growth by an average of three per cent per year. 


ANZ head of agribusiness Mark Bennett said rural land values have been growing strongly for a number of years, including throughout the recent drought, but while it has been a boom for farmers, there is some nervousness about what it could mean for the industry. 


"Sustained, stellar growth in rural property prices is boosting farmers' balance sheets and prompting many farmers to expand their operations in light of the low interest rate environment, however this also appears to be attracting investment from outside the traditional farm buyers," he said. 


"Additional demand is growing from investors and international buyers who are seeing value in rural property; city dwellers looking to purchase their piece of regional lifestyle; and investors looking for environmental driven outcomes." 


During the past 12 months, farmers have benefitted from strong commodity prices and good seasonal conditions, and as a result not many are looking to sell, leading many people in the industry to believe the surge in land values is being driven by a lack of properties being offered for sale. 


Ray White Rural Canberra/Yass sales agent George Southwell said the "resurgence in the bush is here", however he encourages people to "think positively and be open to change". 


"Regional Australia has an opportunity to adapt and accept this change, which will lead to more government and private investment in the regions," he said. 


"We normally see farmers ride out the good years only to sell when needing to due to hard times and when prices are less per acre. Not making this mistake this time around would be a great advantage and could lead to being significantly better off. 


"This opportunity may be missed due to another drought or hard time if it is not grabbed with two hands now." 


Mr Southwell said while there has been a genuine increase in buyer activity towards rural holdings, buyers are from both traditional farming and non-farming backgrounds. 


"Most properties we have seen change hands above the 200-acre mark have actually been sold to generational family farmers, while properties under 200 acres in size have been attracting buyers from the cities," he said. 


"It is fair to say that most genuine income-producing farms have been sold to family farmers." 


Mr Southwell said city and overseas investors bring much-needed funds and energy to regional towns and communities. 


"[Plus] a desire to hire contractors and permanent staff due to a lack of experience and time to do the hands-on work themselves," he added. 


Belle Property Braidwood real estate and stock and station agent Kelly Allen said there has been "extremely high demand" from Sydneysiders seeking a rural escape. 


In the regional area around Braidwood, she said rural blocks have "all but doubled in value" during the past four years. 


"Bush blocks that sold for $200,000 are now selling for $400,000-plus, while grazing blocks that sold for $350,000 are now achieving $6000-$7000 per acre, equating to $600,000 for a 100-acre grazing block," said Ms Allen. 


She said Braidwood locals have been surprised by prices being achieved for lifestyle blocks where the land is part-bush and part-grazing with a good homestead. 


"Properties which were selling at $900,000 three years ago, are now selling for $1.4 million-plus depending on the quality and size of the homestead on offer," said Ms Allen. 


"Most of these buyers are coming from city dwellers looking for a holiday home or relocating away from the city and working from home." 


Ms Allen recently sold a rural property on Nerriga Road, Braidwood, for a record $1.58 million within 24 hours of listing it for sale. 


The buyers were an executive couple from Sydney who plan to enjoy the country life and login to work from home. 


"There are also the city dwellers simply looking for a getaway block to camp, ride motorbikes and just escape the city," said Ms Allen. 


With the gap between the value of farm production and overall rural property values continuing to grow, agribusiness is warning farmers and investors to consider the potential implications longer term, as well as what it could mean for Australia's overall agricultural output. 


A new way to Buy, Sell, Lease and Swap rural and regional property 


A recently launched Australian real estate promotion service saves rural and regional property buyers, sellers, owners, developers, investors and agents tens of thousands of dollars providing a secure self-managed online platform free of fee's, costs and charges to present rural property profiles for land, farm, life style, commercial and regional business properties for Sale, Lease, Swap and Buy globally, at zero cost. 


SSB is a 100% free Australian owned and operated service that has no registration or membership fees, no marketing costs, no listing fee's and zero charges including for agents to multi-XML listing it also connects sellers, buyers, lease holders and rural investors direct. 


Importantly listing with SSB you have full control of your and can edit the content, pics, videos, price and availability 24x7. Best of all inquiries from pre-qualified searchers go direct from the searcher to the your nominated email Inbox. 


Buyers, investors and renters can be confident that properties listed with SSB have accurate details with the is price displayed upfront making sellers super competitive that gets you connected direct with the decision maker for viewings, negotiations and getting the deal done. 


SSB is not an agent, reseller or lead generator, we are an Australian owned and based FREE service providing an online multi-channel that enhances sales and marketing campaigns adding significant reach, exposure and capture adding value to income streams by connecting owners, agents, investors and buyers. Have a look at
https://sellitswapitbuyit.com
  (SSB). 
---