The pros and cons of off-market property sales By Zarah Mae Torrazo
What are the pros and cons of off-market property sales? We discuss how this selling approach works and delve into the pros and cons for those on both sides of the transaction.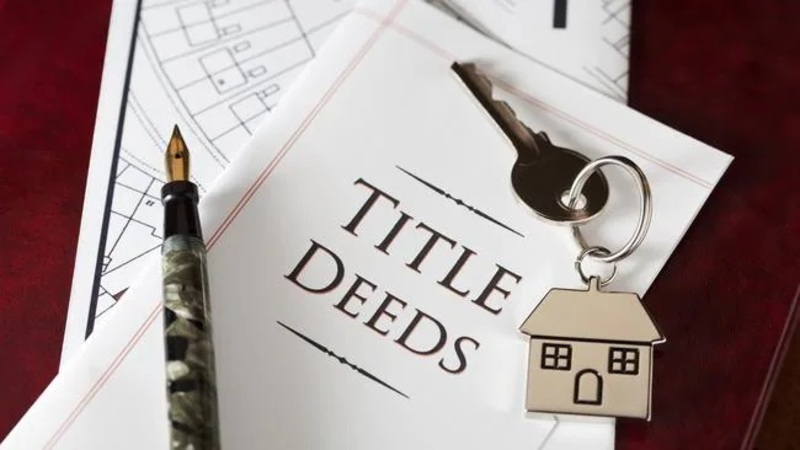 For buyers and sellers who have never been involved in off-market property sales, these transactions can be something of an enigma. 


But in recent times, off-market property sales (or the selling of properties without any public marketing) has gained traction among Aussies and has increasingly changed the way property is bought and sold in today's modern market. 


However, due to its hush-hush nature, there are plenty of questions about how this real estate approach can work in an investor's favour. 


It's a common misconception that an off-market arrangement is a win for the buyer because of reduced competition, but experts say the non-traditional approach offers potential upsides (as well as downsides) for both purchasers and sellers. 


In this article, we're letting the cat out of the bag as we discuss how off-market property sales work and delve into the pros and cons for those on both sides of the transaction.  


What is an off-market sale? 


An off-market property sale is a real estate transaction that does not involve public advertising in traditional marketing channels. 


In this non-traditional selling method, a seller and a real estate agent agree to set up an off-market home listing – which means that the notice of sale is only shared with only a limited number of potential buyers.  


Typically, these properties are added to off-market listing platforms that will only provide information to a certain range of buyers and gives sellers great control over who can view their property.  


This is in contrast with the vast majority of properties for sale, which are posted on a market listing and are readily available to real estate professionals (e.g. real estate agents, buyer's agents) and the public. 


With the traditional method of selling, a property is advertised on the open market. Information about the property is available on different platforms such as social media, a real estate agency's newsletter, open market listing websites, or adding an "open house" sign on a property's front yard and can be accessed by almost everyone. 


Pros and cons of off-market property sales for sellers 


Advantages of selling a property off-market


Here are a few reasons why an off-market listing might be the way to go if decide to sell your home or investment property: 


Potential savings 


A major upside of selling off-market is that you can save some money on your listing. 


Because your listing will not be put under the public eye, you can skip paying fees for photographers, property stylists, and even listing fees. 


With your property off-market, you would typically get fewer showings and thus less need to stage your home for potential buyers. 


As a bonus, sellers won't have to pay auction fees as off-market properties don't go under the hammer. 


Sellers can test the market price 


Going off-market allows sellers to put a price tag that they want on the property and get an idea of how the real estate market will generally perceive the property's sale-ability. 


It will also allow vendors to see how their price point compares against the market's pricing for the property. For example, if the price tag is priced too high, sellers have an opportunity to lower the price before adding it on listing sites. 


Less pressure and anxiety


Days on the market, or the total number of days a listing is on the active market before a property is sold, is often a source of pressure and anxiety from sellers. 


Ideally, the days on the market need to be low, as longer days on market give the impression that the property has potential issues, either due to pricing or other aspects of the property. Longer days on the market also tend to attract lowballers. 


Because an off-market listing doesn't have an official start date, sellers can take their time and test the market out without fear of a negative impression from potential buyers. It just makes the entire process of buying less anxiety-ridden.  


Attract serious buyers 


Since the property is not publicly listed in an off-market sale, buyers in these types of transactions tend to be more serious about sealing a deal. 


This means you will not have to deal with inquiring passers-by in an open home or window shoppers who saw your listing on a website, whom some are (let's be honest) there just for a sticky-beak. 


Sellers can maintain privacy 


For some reason or another, sellers may prefer privacy when selling their properties. In some instances, landlords who are selling properties choose this selling method to protect their tenants' privacy. Or it could be that your property is foreclosed on and you want to keep it a piece of private information. 


Whatever your reason may be, choosing to go with an off-market listing will allow you to keep your property away from an open real estate market. Oftentimes, only people registered who are on the off-market platform will know your property is on the market. 


Potential for a fast sale


Through going off-market, sellers have the potential to achieve a fast sale, at a great price. Sellers can also avoid the length of a normal sales campaign, which sometimes can take several months.  


Disadvantages of selling your property off-market 


Off-market sellers should also be aware of the cons of this selling method, which includes: 


Risk of not getting the best price for your property. 


The most obvious and costly disadvantage of selling off-market is that sellers might not get the top dollar for their property. 


In selling, the general rule of thumb by industry experts is that the more eyeballs that see your property, the higher the sale price will be. 


However, by selling your property off-market, you will have limited exposure, which equates to a limited pool of potential buyers. This will make competition (if any) less fierce, and there is a minimal chance of a bidding war happening. This means that in the end, a seller could only wonder if their property could have snagged a higher price in the open market. 


Longer time on the market


While there are no days on the market when selling off-market, there is still a chance that you may have to be more patient before closing a sale. 


Because only a select number of people are aware that you're selling your property, you have fewer potential buyers. This may mean that your home will take a little longer to sell.  


Difficulty in gauging the seriousness of buyers


While we have mentioned that selling off-market can help attract serious buyers, there is also a downside to this. Due to the lack of transparency in these types of transactions, sellers may find it difficult to judge buyer seriousness as well. 


Make sure to consult with your buyer's agent or real estate agent before you proceed with any negotiations, as these professionals have more experience sussing out genuine buyers. 


Forgetting to account for the 'no sale, no charge' off-market listing costs 


Generally, off-market platforms collect listing fees only when the property for sale is sold, which can be easy to overlook amid the whirlwind of sales transactions. 


When using an off-market platform, ensure you check the fees before your property sells so there are no nasty surprises at the end. 


Many sellers, however, are in consensus that the convenience of not having to pay for upfront fees and the perks of the "no sale, no charge" rule significantly outweigh the financial burden of finding these funds as soon as you decide to sell your home. 


Pros and cons of off-market property sales for buyers 


 Pros of off-market sales 


If you're looking to buy a property, here are the reasons why an off-market property should be on your radar: 


Save time and stress less 


Research is the cornerstone of buying a good investment property. So if you are looking to purchase one, it is likely that you'll spend hours browsing through property websites and devoting your weekends or your available time to attending open houses for inspections. 


When buyers sign up to an off-market real estate platform, they are required to provide a specific list of criteria of what they are looking for (e.g. how many bedrooms, pool amenities, garage, etc). When a property that matches their specific criteria is listed, buyers will be notified immediately via SMS or email. This gives you more time to focus on other tasks or just enjoy your time off. 


Lower anxiety due to less competition


It's not just sellers that get the jitters during a sale – buyers get anxious when purchasing property too. By buying off-market, buyers avoid competition-driven price inflation often seen in the open market, meaning they can get a better deal. 


Additionally, without the pressure of possibly losing the place to someone else (like in an auction scenario), the buyer can make a sensible, considered decision that is in line with their needs and budget. 


High possibility of your offer getting accepted 


If the initially submitted offer for the property is below market value and the vendor is in a distressed position (which is usually the case for these transactions), there is a greater chance for the deal to be accepted. 


Cons of off-market property sales for buyers 


While off-market sales offer advantages for buyers, here are some disadvantages with this selling approach that they should be aware of: 


Limited number of properties to choose from 


Buyers might not have a huge selection of properties to choose from if they strictly want to purchase off-market. Despite its increase in popularity, it is still not the preferred method for most sellers, which may limit buyers' options. 


Buyers need to have patience 


Just like for sellers, buyers need to have patience with this type of approach. For areas that have a high clearance rate, vendors are less keen to adopt an off-market strategy, making the waiting game for the perfect property harder for buyers. 


The key to a successful off-market purchase is tracking down the right agent that can help you find the right property. If you're not signed up to an off-market platform, it's also recommended to subscribe to the right newsletters and connect with the right industry insiders, as without these, buyers will not likely hear about off-market opportunities. 


Being aware of what is happening in your target market can save you thousands 


Being up to date and aware of what is going on in the Australian property and the local economy is critical for your decision making whether you are leasing, selling, buying or want to swap a property find it fast and easy at
SSB
. 
At SSB there are no registration fees, no marketing costs, no listing fee's and zero lead charges. It's 100% Free including for XML auto multi listings via your preferred CRM upload provider. 


Buyers, investors and renters can be confident that every property listed with SSB has accurate details and the is price displayed upfront making sellers super competitive and, you get direct contact with the decision maker for viewings, negotiations and getting the deal done. 


For owners, agents and developers listing their properties for Sale, Rent or Swap with online service
https://sellitswapitbuyit.com
  (SSB) they get global market reach and capture, brand exposure, enhanced income potential and prequalified searchers direct connection at zero cost. 
---