CAN ANYONE RENT TO OWN OR SWAP A HOME IN AUSTRALIA? By Michael Belby & SSB
Rent-to-own schemes and Swapping properties are both hugely popular around the world. But in Australia they are relatively new concepts, so let's explore them here.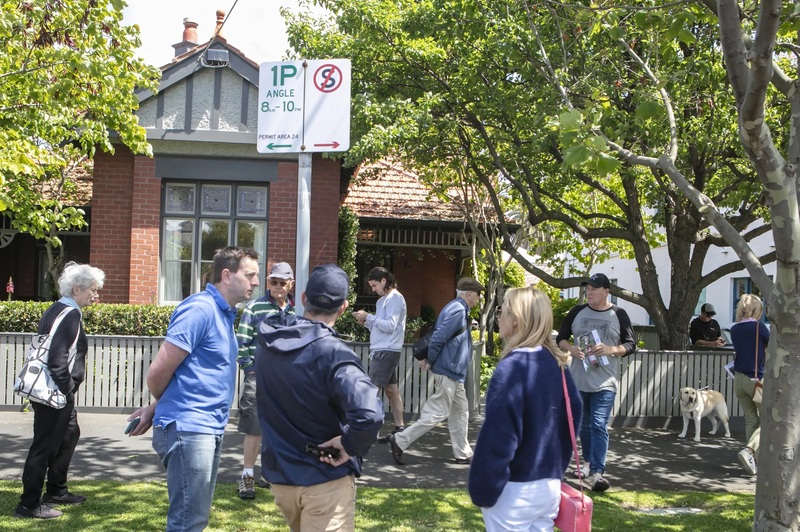 With interest rates at record lows, the biggest hurdle in Australia for many aspiring home owners is pulling together the deposit – typically 20 per cent of a property's market value – that will allow them to get a mortgage in the first place. 


One analysis last year estimated it could take first-home buyers up to 15 years to save for a deposit, in which time the market would have risen further. 


Several start-ups have seen the potential to make radical changes in the property market by turning their attention to people who want to buy a home but are struggling to save for a deposit. 


One of these new property ownership models is 'rent-to-buy' or 'rent-to-own'. 


What is a rent-to-buy scheme? 


Platforms with rent-to-buy schemes will offer to buy a home that a client rents while also paying an equity contribution. 


At the end of an agreed period, the client – who should have built up enough ownership in the home and made a capital gain as well – takes out a standard commercial mortgage and pays out the rent-to-own platform. 


Does it exist in Australia? 


These schemes are hugely popular in the US, where it is big business. In Australia, it is a relatively new concept and there is only one player in the field so far – Own Home. 


But Commonwealth Bank's recent investment in this property technology start-up has got people wondering how it all works. 


In Australia, concerns about such schemes and their scope for abuse of people who couldn't get a mortgage because they earned too little, or had a poor credit history, triggered a report in 2016 by the Consumer Action Law Centre in Victoria calling for their banning and the introduction of the same consumer protections that exist around conventional mortgages. 


The risk with these schemes is that the consumer doesn't actually own the dwelling and if they are unable to refinance the property commercially at the end of their agreed period, they lose both the property and the equity they paid. 


A platform such as Own Home argues that mortgages can also leave consumers out of pocket and without a home. It says its hardship provisions that support customers in times of need address the concerns that gave rise to the Victorian regulations. 


Can anyone sign up for the scheme? 


Own Home targets higher earners wanting homes in premium metropolitan areas – places where the typical price is well above the $750,000 threshold for government support programs such as the first home loan deposit scheme. 


It doesn't accept customers qualifying for publicly funded schemes. 


Hang on, there's also build-to-rent-to-buy. Is that different? 


Very different! Own Home deals only in the established-home market. 


In Victoria, developer Assemble Communities – in which Australian Super has taken a 25 per cent stake – has a separate business model under which the developer builds apartments, such as in inner north-western Melbourne's Kensington, targeting households in low- to moderate-income bands that people can rent for five years and then buy at the end of that period at an agreed price. 


Separately, in Canberra, the National Housing Finance and Investment Corporation, a federal government agency, expects to start a pilot development this year, the Ginninderry joint venture, with Riverview Developments, the ACT government's Suburban Land Agency and Community Housing Canberra. 


Under the model, tenants will pay an affordable rent to the community housing provider with the right to buy the home after 10 years. 


NHFIC boss Nathan Del Bon says the Build-to-Rent-to-Buy model offers a way to provide housing to vulnerable groups, such as older women. 


"With vulnerable women's housing needs increasingly in focus, this pilot provides an opportunity to explore affordable pathways to home ownership for at-risk women," he says. 


Swapping homes and properties is also sweeping the world, have you considered it? 


It's easier than you think so let's explore Swapping your home or property for someone else's home or property the new way save money on holidays or for owning a property and saving tens of thousands of dollars in marketing and sales cost/fees. 


What is Swapping a property? 


It's when two property owners are willing to Swap or exchange their property, be it for: 


·       for a holiday, maybe for a weekend, a week, a month or a year  
·       getting to know a new location by experiencing it before moving permanently 
·       trying out a sea move, tree move, a farm move or even city move 
·       a permanent move for a new life in a different place 
·       preserving the value of your property and your cash flow 


Why Property Swap? 

FOR A HOLIDAY OR SHORT TERM MOVE
More and more people each day are considering Swapping their property as it can be a quicker, more convenient and less costly way to have a holiday in a place they dream of but can't afford or want to try somewhere new or even when transferred for work. 


Obviously for holidays and short term visits (for work or pleasure) to a new location you get the benefits of a home away from home, agreement to look after each other's property just as you care for your own, maybe even pet sitting your prized pooch or fury feline. 


Forget busy hotels, tourist traps and noisy crowds, just choose and agree the best dates and times and go.   


Of course you will save on agents or management fees and boarding kennels and get firsthand experience and information on the local transport what to see where to visit and when special events are happening at or near your chosen destination. 


Always remember when exchanging whether short/long term or permanent both you and your exchange partner are entrusting your homes to one another, this means you will both equally have the same questions and concerns about how secure it is to Swap and a seamless and successful exchange. 


The number one rule to make sure everything goes smoothly is to base your property Swap on honesty, respect and clear and open communication. 


How it works 


You register and make your own online listing with photos, a video, terms and conditions at the Free Aussie
SSB
online service using the easy to fill registration and Swap listing form. 
When someone views and is interested in your listing for a property Swap, they fill in an enquiry note in the Direct Connect form which is sent directly to your email inbox for your personal attention and one on one communications. 


This not only saves you thousands in marketing costs but also allows you to control the deal directly with other owners on terms and dates you both agree on. 


Before accepting any exchange, we recommend you arrange a phone call or a Skype video call to get to know each other and a video tour so you feel comfortable this is the right Swap for you. You both may consider providing a police check to allay any security concerns you may have.  


SSB
is NOT a sales or letting agent nor a property management company and, we do not seek or ask for any fee's, commission or payment. We are Australian owned and based to provide a zero cost online Property Profile listings service for you, as a property owner, to present your property to Swap with another owner. 
Once you have communicated and are happy to further discuss your Swap with someone, we offer the following suggestions and tips. 


Make room 


One of the real perks of home Swapping is all that lovely space compared to the standard hotel or motel room or a cramped caravan, so make sure your Swappers are going to feel the benefit! 


Make some space in drawers, wardrobes and kitchen cupboards so your guests can spread out relax and enjoy your home. 


Lock up or move out 


If you have valuables you want to keep hidden away, either securely lock them up somewhere at home where you know they'll be safe or move them out temporarily to a friend's or family members. 


Enlist some help 


If you aren't going to be there to meet your guest, try to make sure you have someone they can contact in your street, town or city, just in case. 


This is also a really helpful resource for exchanging keys if you don't have a mini key safe with a combination. 


Get scrubbing 


No one wants to be welcomed to a new town or country and dirty toilet or sink full of dishes. So we recommend chatting through cleaning before your Swap so expectations are set early. 


Some Swappers get professionals in, but you can save money and give your home a good spring clean which should more than suffice. Leave cleaning products and laundry detergent. 


Stock up 


If you've agreed no food included in your Swap, of course this isn't needed - but most home Swappers like to include some essentials in case shops are far away or closed on your Swapper's arrival. 


Even if it's just bread, milk, tea and coffee it's nice to come 'home from home' and having the basics there - especially if your guests have had a long journey. 


Leave a guide 


How your home works may be second nature to you, but for others it might take a little getting used to. It's good to leave a little guide to your home for your visitors, include: 


·       WiFi password, you can change it on returning home 
·       how to use the: TV/ entertainment system 
·       shower, air con or central heating, household appliances and fancy gadgets 
·       when the garbage is taken out 
·       local parking rules 
·       guidelines for taking care of the house and pets if they are remaining at home 
·       Local transport information 
·       Maps and/or guidelines on accessing local amenities 
·       Guide pamphlets to attractions you know might be of interest 
·       Your favourite cafés, bars, restaurants etc. 
·       A reliable taxi service's 
·       Numbers for cleaning, babysitting and other helpful services 
·       List of numbers, doctor, vet, emergency services etc. 


Make a plan for keys 


One of the first things most Swappers wonder is how they'll Swap keys. 


Discuss your key options with your Swapper, while most leave keys with a neighbour, friend or family member to deliver upon arrival, others securely courier a spare set ahead of time.  Alternatively store them in a secure locker for collection, and don't leave them under the mat! 


Let the neighbours know 


Without any knowledge of what you're doing, your neighbours could be alarmed if they start seeing strangers entering your home while you're away. 


You don't need to shout it out to the whole street but having a word with your immediate neighbours and maybe the local police station can be a good idea. 


In most cases you'll have a friend or neighbour who can help out your guest if needed, so make sure your Swapper knows who this is pre-Swap and leave their details in your guide. 


Set guidelines 


You both need to know what's allowed and what isn't. Some Swappers might be more than happy to share their car but would rather you didn't touch the family piano. 


Plenty of communication will ensure your wine cellar remains unexplored your computer and bikes unused if you wish. You can also include a helpful reminder of this to guests in the guide you leave them. 


Remember - if you don't tell them it's off-limits there's no way they can know, so be up-front about your do's and don'ts. 


Don't leave it lying 


While we believe but can't guarantee the integrity of Swappers, it's still wise to make sure you're not putting yourself or your insurance policy at risk. 


Valuable items you wouldn't want to risk being stolen, broken or damaged should be locked away or moved from the property pre-Swap as a precaution. 


For items you can't so easily move, like that pristine, stain-free white sofa, you can discuss a security deposit to ensure any damage incurred during your Swap is covered. It is also wise to get in touch with your home and contents insurers (if you have them) and check where they stand on home exchange. 


Set expectations 


The home Swapper community is a very intelligent one, but we're yet to come across one who can read minds. If you expect all towels and linen to be washed and put back in place at the end of a Swap, you need to make that known to your guests. 


It's good to agree on house-keeping things pre-Swap so everyone can come back to their home just as they expect it. 


Special occasions 


Many people travel for special occasions too, so it's worth chatting about your guests reason for travelling (as well as your own), especially if you're the type of person who likes to go above and beyond for others. Think about leaving guests a bottle of wine or baskets of goodies to welcome their guests. 


Top 11 Checklist 


·       leave your house guides 
·       Make and agree a plan for keys 
·       leave your local tips, brochures & maps etc., 
·       write down your rules and expectations 
·       warn the neighbours 
·       enlist and brief your local contact 
·       make space 
·       move valuables 
·       stock the cupboards 
·       add your personal touch 
·       make it special, for a happy Swap make sure your guests receive the warmest of welcomes, just like you wish 


B. FOR A PERMANENT SWAP 


Are you willing to Swap with other property owners who are prepared to Swap? 


As an owner or investor, if you are not getting genuine buyers looking at or offering to buy your property at the price you wish to achieve, now is the time to seriously consider Swapping with another owner or investor also looking for a new property in a different location, better value and less costs and getting a result far sooner. 


It doesn't have to be home for home it could be home for land, city life for a regional and rural lifestyle, house for business just as long as you can present and agree equal value it can be any sort of property, it could even be your apartment for his Ferrari. 


Swapping will open opportunities which you might not otherwise have thought of or experience through the conventional often arduous middleman or sales methods 


The potential for you to personally negotiate and reach a mutually beneficial agreement on a direct one on one level will feel more open and rewarding and without a middleman involved and you'll save tens of thousands of dollars. 


Present and sight title documents for proof of ownership, or do a property search yourself. 


Once you have agreed verbally (make notes what you have both agreed, maybe each sign or initial both copies) then you can each take the deal to your own solicitor, conveyancer or finance advisor to check over the fine details and guidance to draw up a contract. 


The benefits of Swapping

 Just a few of the many benefits of a home exchange: 


·       save tens of thousands of marketing dollars 
·       minimise fees and commissions 
·       you may not need to pay stamp duty, check with your solicitor 
·       equal or near equal values eliminate cash or loan transactions 
·       often a far quicker way to reach an amicable deal 
·       eliminates the need for storage whilst finding a replacement place to live in 
·       no need for short term rental between moves 
·       you know where the other party lives if there are any problems 


This concept works as simple as "I will Swap your house for mine" so owners simply move to their new homes after agreeing and closing.
 
 If you are open minded and need to simply change places and move to a similar house in your location of choice, then try Swapping. 


Before accepting any exchange, we recommend you arrange a phone call or a Skype video call to get to know each other and feel comfortable that this is the right Swap for you. You both may consider providing or asking for a police check to allay any concerns you have.  


Remember this important note
, we are not a selling agent or property developer and do not seek or ask for any fees or commission.
SSB
provides an online marketing space and a personal Profile page for you to present your property ready to Swap and it's free to register as the property owner. 
The information provided on this website is general in nature only and does not constitute personal financial advice. The information has been prepared without taking into account your personal objectives, financial situation or needs. Before acting on any information on this website you should consider the appropriateness of the information having regard to your objectives, financial situation and needs. 


---