Housing boom slowed in August but lockdowns could push prices higher By Jennifer Duke
The national housing boom is easing with Australia's property prices rising at their slowest rate since January but lockdowns limiting homes for sale could push values higher.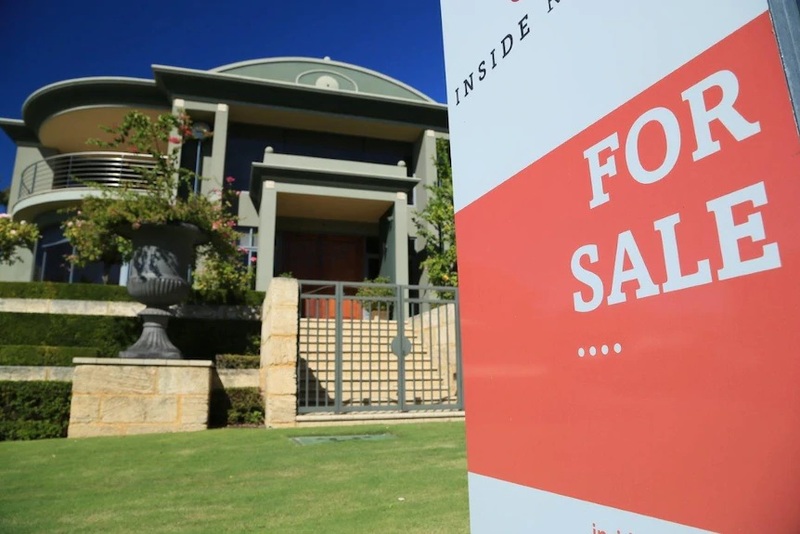 CoreLogic property price results for August released on Wednesday morning show values increased a solid 1.5 per cent over the month, which is a higher rate than average but represents the slowest growth since January. 


The market now appears to have peaked in March, when property prices surged 2.8 per cent and Sydney values jumped 3.7 per cent. In January, prices increased 0.7 per cent. 


Sydney house values climbed 1.9 per cent over August to a median value of $1,293,450, while apartments increased 1.4 per cent to $825,514. Houses in regional NSW increased 2 per cent. 


Melbourne house values were up 1.4 per cent over the month to a new median record of $954,496, while units were up 0.5 per cent to $615,909. Houses in regional Victoria climbed 1.3 per cent. 


The strongest performance was in Canberra, where house values were up 2.4 per cent over the month, taking the median value to $933,960. 


CoreLogic research director Tim Lawless said the slowing was likely due to an affordability ceiling being reached rather than as a result of lockdowns that have 60 per cent of the population under strict restrictions to stop the spread of coronavirus. 


"Housing prices have risen almost 11 times faster than wages growth over the past year, creating a more significant barrier to entry for those who don't yet own a home," Mr Lawless said. 


"Lockdowns are having a clear impact on consumer sentiment, however to date the restrictions have resulted in falling advertised listings and, to a lesser extent, fewer home sales, with less impact on price growth momentum," he said. 


"It's likely the ongoing shortage of properties available for purchase is central to the upwards pressure on housing values." 


Property values in regional areas also continue to soar. Nationally, regional dwelling values lifted by 1.6 per cent last month to be 21.6 per cent up over the year. 


In regional NSW, values jumped another 2 per cent to be up by 24.8 per cent over the year while they increased by 1.3 per cent in Victoria (for an annual rate of 20.3 per cent) and by 1.6 per cent in Queensland (annual rate of 20.6 per cent). 


Newly advertised properties in early May were almost 20 per cent higher than the five-year average as lockdowns eased and the market continued to surge but newly imposed lockdowns to stop the spread of Delta and the Winter period resulted in a 6 per cent drop below the five-year average for new listings. Total active listings were 29 per cent below average. 


Since the start of the year national housing prices are up 15.8 per cent, while year-on-year prices are up 18.4 per cent in the fastest increase since the 12 months to July 1989. Wages are rising at an annual average rate of 1.7 per cent. 


The latest Housing Industry Association measure of housing affordability shows a sharp deterioration across the country over the past year. In Sydney, median prices are 9.2 times average household earnings and in Melbourne prices are 7.6 times earnings. 


The national CoreLogic figure may be revised slightly in future as Perth data has been excluded for investigation due to unusual results. 


Here is one way to save tens of thousands on costs and charges 


Real estate agents, property owners, developers, builders and investors can now present land, residential, house & land packages, commercial and business properties for Sale, Lease, Swap or Investment 100% Free. 


At SSB there are no registration costs, no listing or lead charges and no marketing fees, including zero costs for multi upload listings. 


A further value benefit significantly increases brand awareness, market reach and client capture connecting directly with buyers, investors, tenants, sellers and swappers worldwide. 


Buyers and renters benefit from the competitive savings owners and agents can pass on to you. 


SSB is not an agent, reseller or lead generator, we are an Australian owned Melbourne based FREE service providing you with an additional online channel that enhances your current marketing campaigns adding significant market reach, exposure and capture potentially  adding value to income streams by connecting you directly with owners, investors, developers and buyers. Have a look it really is 100% cost free at
https://sellitswapitbuyit.com
  (SSB). 
---