Listings with eco-friendly and disaster-resistant features are selling quickly and for a premium
By Sonia Taylor & SSB
New research has found home owners are snapping up properties that include features to mitigate the effects of climate change and natural disasters.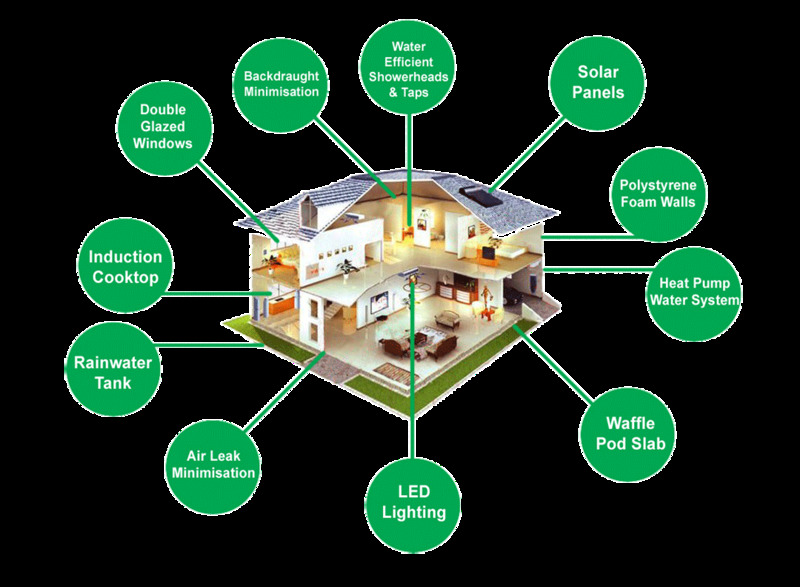 The recent Federal election results have demonstrated how just import and concerning environmental issues are and recent surveys have revealed that buyers are seeking out and competing for more sustainable homes and particularly those built to withstand environmental and natural disasters. 


The report found that homes with electric vehicle charging stations and drought-resistant landscaping can sell up to 10 days faster than similar homes. 


And properties that offer some protection from climate disasters and other natural hazards, such as cyclone shutters and stilts, have been found to help a home sell for significantly more money. 


The realities of climate change and its impact on housing is front of mind for Australians, off the back of consecutive years of catastrophic bushfires and 'once-in-a-generation' floods. 


Senior ex-ADF officers named climate change as Australia's biggest threat and natural disasters now cost Australians $18.2 billion per year, but that price tag is expected to more than double to $39 billion by 2050 even without accounting for a change in climate, reports 9News. 


The UN released a report stating that globally, wildfires are getting worse and that governments are unprepared. This places the onus on individuals to seek out the best possible options in their remit. 


Previous surveys have shown nearly two-thirds of young adults believe climate change will impact their homes or communities in their lifetime. 


Those generations are now ageing into their prime home-buying years, conscious of their ecological footprint and making purchase decisions based on their beliefs, values and principles. 


Large shares of buyers seriously consider flooding (55 per cent), severe storms (41 per cent), cyclones (35 per cent) and earthquakes (29 per cent) when choosing a home. 


The frequency of these severe weather events and other natural hazards is putting a price premium on homes that have features designed to protect against such disasters. As a result, homes on stilts or piers, built to defend against flooding, can sell for 1-2 per cent more. 


Sustainability is also front of mind, with energy-saving features a big plus for home buyers as inflation skyrockets. 


"Homes with listing descriptions that mention double-glazing can sell a week faster than similar homes and for 1-2 per cent more than expected. 


"Homes with solar panels can also sell for 1-3 per cent more. Listings that tout programmable thermostats, smart sprinkler systems and smart lights can sell up to six days faster than expected." 


So if you want your home to sell quickly and for a premium, protect it from natural disaster and make it eco-friendly. Environmental features that can sell homes faster or for more than expected 


Environmental features that can sell homes faster or for more than expected 
·       Solar panels 
·       Storm Shutters 
·       Tankless water heaters 
·       Stilts/piers (flood proof) 
·       Double and triple glazed windows 
·       Poly-waffle slabs 
·       Polystyrene walls 
·       Deeper eaves on all sides 
·       Less concrete for drive and pathways 
·       Air leak minimisation 
·       Passive flood barriers 
·       Cyclone shelter 
·       EV Charging station 
·       EV Battery storage 
·       Rainwater tanks 
·       Drought resistant landscaping 
·       Programmable  thermostats 
·       Smart sprinkler 
·       Grey-water recycling 
·       Smart LED lighting 
·       Water efficient shower and taps 
·       Induction cooktops 


Introducing SSB a new Australian property service providing a secure self-managed platform designed to save thousands for property owners, developers, investors, builders, agents and property managers to present residential, commercial, H&L packages, land, rural, business and investment properties for Sale, Swap, Lease at 100% zero cost. 


·       No registration or listing costs 
·       No monthly or annual payments 
·       No sales or marketing fees 
·       No charges for single or XML multi-listings 
·       Added free listings on 20+ real estate sites 
·       Direct Connection with decision makers 
·       Cost savings in the thousands 
·       Added market reach, exposure and capture to marketing campaigns 


---