How to make money from your home while you're on holiday By Amy Cooper and SSB
In recent years, increasing numbers of Australians have been boosting their property's income potential by entering the holiday rentals market. Here's what you need to know to for maximum success.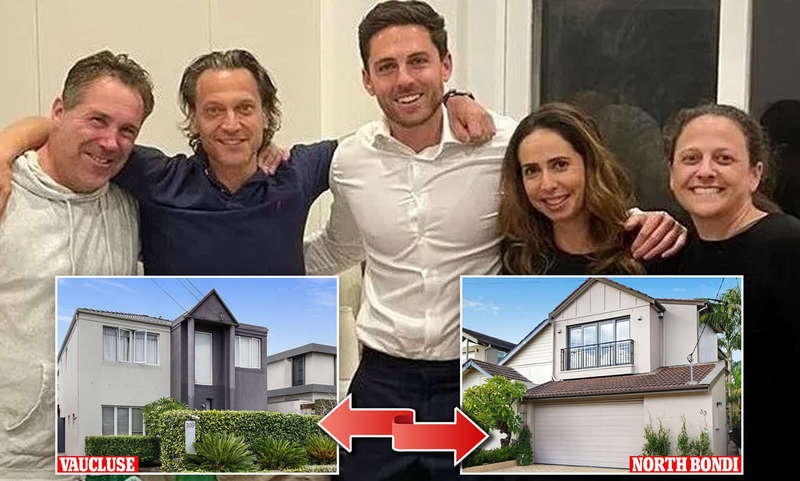 Consider the location 


When it comes to holiday rental properties, the old "location, location" adage is especially true. 


"If your property is located somewhere people want to go to for their holidays, that's a clear advantage," says Carolyn Parrella, Head of Niche Distribution. 


"The big drawcards are beachside, country, scenic spots or close to popular tourist attractions. The beach is where we see everyone migrate for their summer holidays so it's highly likely you'll make money at the height of the season. But then you'll need to also bear in mind that the income from your property might be lower at less popular times of year." 


Do your homework 


Research is key when comes to outshining the competition, and these days all the information is at your fingertips. A simple scroll through online short-term listings platforms can reveal what else is available in your area, the prices you can expect to charge, and what types of accommodation perform well. 


"You can look at what other properties in similar locations to yours are making," says Parrella. "Compare like for like, so you can get an idea of how to set your own price. Reviews on these platforms will also tell you what features guests most enjoy." 


Amplify the attractions 


View your property's surrounding area through the eyes of a travel agent, and you'll find all kinds of incentives for guests. Big-ticket attractions such as theme parks, outdoor activities, entertainment and zoos are some of the more obvious, but lower-profile amenities can boost your property's pulling power too, says Parrella. 


"Think about your guests' different demographics and what they might like to do," she says. "Restaurants and cafes appeal to most people, but also families might be looking for child-friendly amenities such as parks and playgrounds, or a local pool." 


Transport and accessibility, shops and markets, sports and recreation all add to a property's appeal and can be an important part of your marketing story. 


Present it perfectly 


There's a difference between your own holiday home and one that's suitable for paying guests, says Parrella. "People used to refer to their holiday homes as their 'shack,' and you'd have a conglomeration of mismatched or second-hand furniture – but that won't work for a commercial holiday rental." 


"People have a lot of choice out there in the market, and they're looking for something nicely presented and comfortable," she adds. 


"While it doesn't have to be magazine-perfect, you want to present the property in its best light – you don't want to offload your daggy old lounge suite there. Choose attractive furniture and fittings that are also practical to look after with the added wear and tear of people coming in and out all the time." 


It could be worth investing in photography, too, she adds. "A professional photographer can come in and do a really fantastic job to help market your property well." 


Add friendly touches 


Thoughtful details will help your property stand out from the crowd, says Parrella. "Kit out your kitchen with good quality pots and pans and cooking utensils. I've seen people provide high-chairs and cots to increase the appeal for young families; beach games, noodles and even boogie boards are great too, and then board games and books for the cooler days and nights." 


It's also a good idea to have the user manual for major appliances in a folder for ease of use for guests. It helps your guests use your appliances correctly, potentially saving you the cost of repair or replacement if damage is caused through misuse. 


Your guests will appreciate local information too, she adds. "local transport time tables, events and attractions",  "Let them know about the best restaurants, cafes and shops. You can pop menus in a folder and include a little local guide for people to flick through and work out what they want to do or see. 


Check your insurance 


While there's plenty to consider when preparing your property for holiday rental, take time to check your paperwork to be sure everything is rental-ready. "Insurance is a good example," Parrella says. "Read through your policy so you know exactly what it covers. It's worth noting that most insurance policies won't cover pandemics, for example, so it's really critical that you understand this so you're aware of any risks around cancelled bookings. 


"But other events will certainly be covered and can help a landlord recover any losses during the time you're renting the property out." 


How to List your Property for a Swap with another property owner and save hundreds on holiday accommodation costs 


Click on List property for Sale, Rent or Swap here (top right of screen) 


Login or Register (if first visit) 


Remember Keep a record of your Login and Password in a secure location 


Fill the Your Property Location Details
Address details:       The full address (required) 


Tick box:                  To show house/building numbers on our map, leave unticked if don't want number shown in your listing. 


Fill in the Property Description and add Photos
Type of:                   Use dropdown menu to select type of your property 


Description:            The more detail you provide the more interest from searchers                       


Tip:                           read (click on) a few current SSB listing descriptions to get idea's what to present/emphasise 


Add Photo's:          Click browse and upload 3 – 10 photos from your files.                   


Tip                            Photos are sharper from your computer than your phone. 


Property Details
Floor Area:               Use dropdown to add (round up to nearest 10m2) 


Land Area:               Use dropdown (round down to nearest 50m2) 


Bedrooms:               Use dropdown to add number 


Bathrooms:              Use dropdown to add number 


 Tick:                        All boxes applicable 


More info:                 Tick box and add further information if applicable. 


Tip:                           The more detail you present the higher interest you create for a swap searcher. 


Available period:   Add dates from dropdown menu 


Important Tips;      You know your home and your area better than anyone else so "sell it", make sure to quote factual information,  get everything in writing, get to know and understand your prospective swappers, as well as having good insurance you can feel comfortable that they are in your house when you are in their house.


When Swap Agreed Login and update availability dates or Remove your swap offer. 


NOTE:
SSB
is not an agent, property manager or accommodation provider, they are an Australian owned Melbourne based FREE online service providing you with the opportunity to Swap your property and save hundreds of dollars on holiday accommodation. 
---