Half of Australian building companies are trading insolvent
By Australian Property & SSB
Talk to YOUR builder or renovator today to ensure an agreed time table, price and smooth path to completion of your new home.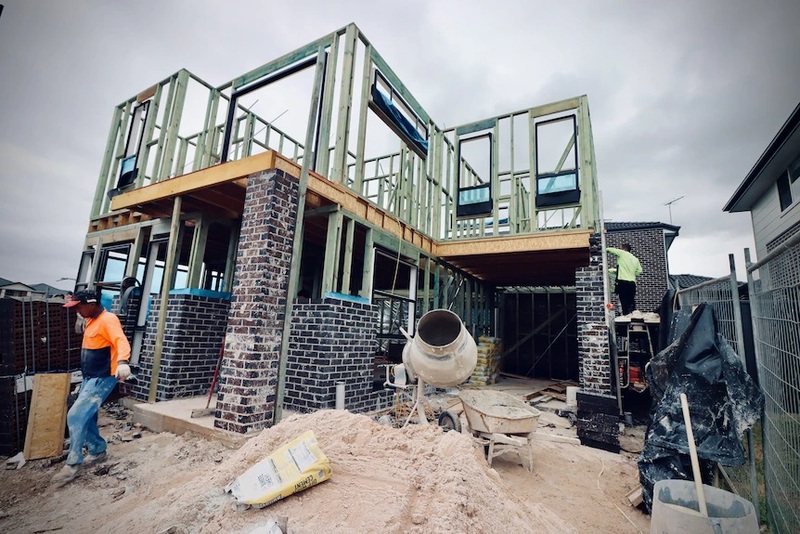 Recently we have seen multiple major residential construction companies go into liquidation, including Probuild, Condev, ABG Group, and Privium, alongside several smaller players like Hotondo Homes Hobart, Home Innovation Builders and Next. 


Construction giant Metricon is also reportedly on the verge of collapse following last week's sudden death of founder and CEO Mario Biasin. 


Russ Stephens, co-founder of the Association of Professional Builders, believes the recent collapses are merely the "tip of the iceberg" and estimates that half of Australian building companies are currently trading insolvent, meaning they cannot pay their bills. And their ultimate demise could end up harming thousands of customers: 


"It's easy for a large company to delay a decision to go into liquidation by six months or even a year … However, as we get towards the end of the year it's probably safer to predict it could be thousands of consumers affected by collapsing building companies." 


Stephens says lots of builders have lost "a lot of money" over the past year on the back of an "exponential rise" in costs. This view is backed by the Master Builders Association, which claims 98% of its members are seeing their profits squeezed or are losing money. 


Perversely, the collapse in profits and collapses have arisen despite the Housing Industry Association (HIA) forecasting that construction levels will remain red hot for the foreseeable future. 


"There were 75.7 per cent more detached homes under construction at the end of 2021 than pre-COVID. There are also more homes approved and waiting commencement than in any previous cycle," [stated HIA Chief Economist]. 


"With this elevated volume of homes in the pipeline, the number of homes under construction will remain at this high level until at least June 2023″. 


Hence, home builders are experiencing a "profitless boom", losing money despite being busier than ever. Imagine working your ring off only to end up worse off? That's the reality facing the building industry. 


Being aware of what is happening in the property and housing market can save you thousands 


Being up to date and aware of what is going on in the Australian property and the economy and in particular what is the status for your new home purchase is critical for your decision making whether you are building, selling, buying, leasing or want to swap a property. 


There is one place new home buyers could save thousands of dollars when owners and agents are keen to sell and prepared to pass on the significant savings they will make when they list their properties with Aussie free online service
SSB
. 
At SSB there are: 


·       No registration or listing costs 
·       No monthly or annual payments 
·       No charges for single or XML multi-listing 
·       No sales or marketing fees 
·       Added free listings on 20+ real estate sites 
·       Added market reach and capture to current sales campaigns 
·       Takes less than 10 minutes to post a property free 
·       Direct Connection between buyers and sellers 


SSB is Not an agent, reseller or lead generator, we are an Australian owned FREE service providing an additional online real estate channel that adds significant market reach, exposure and capture for sellers, buyers, renters' agents and developers. 


---