Expert tips for buying and selling property By Abbey Halter
Buying and selling your home can be a stressful experience for everyone involved. Experienced and respected real estate agent and partner at McGrath North Canberra, Justin Taylor, shares his top tips for buying and selling property, to make for a smooth sailing investment.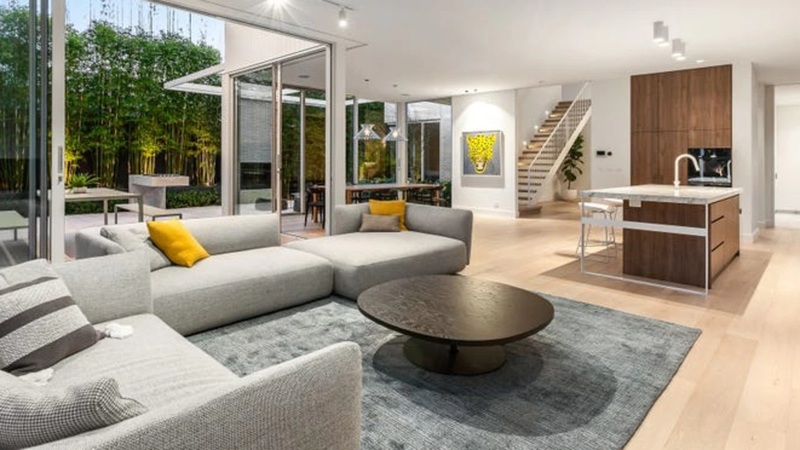 BUYING 


Speak to the bank or broker 


Mr Taylor's first buying tip is to speak to the bank or broker to confirm what you can afford and get your pre-approval in place. If you're making an offer on a property, you must have your pre-approval. 


Research 


Make sure you've researched in areas you may want to live in and check out as many internet sites as possible, as everything is not all bunched together on one site. 


"For example, it's important in the older suburbs around Canberra to check for termite infestations as there's much more of a risk than in newer suburbs, so really check the pest reports," Mr Taylor said. "It's also important to check for unapproved structures. Things like decks and pergolas aren't a huge issue, but it's important to have approval for extended living areas and swimming pools." 


Attend inspections 


It's important to form a good knowledge base of what homes are of quality value, and what is overpaying for a home. Attending as many private inspections as you possibly can is a great way to build up that knowledge for yourself. 


Remember to organise building, soil and pest inspections to avoid unseen problems and save on very costly future repairs. 


Bid strong 


When you find a property you really like, and it's within your budget, don't be scared to bid strong. Mr Taylor said you're not going to find bargains in this market, and if you don't bid strong, you're just not going to be successful. 


"When it comes to bidding at an auction, if you set what your max price limit is and it looks like it's going to reach that, try and land on it before your opposition does. The one who lands on that figure will be the successful one," he said. "Don't extend beyond your limit though; don't get caught up in emotion unless you've got reserved savings you can dip into." 


SELLING 


Home staging 


When selling, Mr Taylor highly recommends property styling to prepare your home for sale. 


"My partner Dimi and I use The Look Property Stylists, and if your home is vacant, we thoroughly endorse you style your home," he said. 


Add value 


Minor touch-ups are the best way to add value to your property and get a return on your investment, according to Mr Taylor. Get some new carpet, fresh paint and make sure the home is styled. 


Don't forget the garden as the front garden will create the "first impression" for your property and the back garden is more important than ever due to CV19. 


Pick the right agent 


Speaking to two to three agents to find one you feel you will work well with, personality wise, and feel comfortable around, is one of Mr Taylor's best pieces of advice. He said the cheapest option isn't always the best option. 


Marketing campaign 


Mr Taylor believes in a strong marketing campaign to help sell your home. 


"Don't skimp on the marketing! I recommend a vendor invest half a per cent to one per cent of the value of the property into a marketing campaign," he said. 


Timing 


According to Mr Taylor, the best time of year to sell is when it suits you! Sellers always think seasonally, and buyers are out all the time. Although do try to avoid selling over Christmas-New Year because everyone's on holiday and there's usually a four-to-five-week window when buyers have switched off. 


A new way to Buy, Sell, Lease and Swap property and save thousands 


A recently launched Australian real estate promotion service saves rural and regional property buyers, sellers, owners, developers, investors and agents tens of thousands of dollars providing a secure self-managed online platform free of fee's, costs and charges to present your property profile for land, farm, lifestyle, commercial and business properties for Sale, Lease, Swap and Buy at zero cost. 


SSB is a 100% free Australian owned and operated service that has no registration or membership fees, no marketing costs, no listing fee's and zero charges including for agents to multi-XML listing it also connects sellers, buyers, lease holders and rural investors direct. 


Importantly listing with SSB you have full control of your and can edit the content, pics, videos, price and availability 24x7. Best of all inquiries from pre-qualified searchers go direct from the searcher to the your nominated email Inbox. 


Buyers, investors and renters can be confident that properties listed with SSB have accurate details with the is price displayed upfront making sellers super competitive that gets you connected direct with the decision maker for viewings, negotiations and getting the deal done. 


SSB is not an agent, reseller or lead generator, they are an Australian owned and based FREE service providing an online channel that enhances sales and marketing campaigns adding significant reach, exposure and capture by connecting  direct with owners, agents, investors and buyers. Have a look at
https://sellitswapitbuyit.com
  (SSB). 
---