A Victorian's guide to buying property in Qld: 11 suburbs to buy in now By Darren Cartwright and Elizabeth Tilley
VICTORIAN homehunters looking to the Sunshine State to cash in on property gold and an unbeatable lifestyle could save millions compared to buying in similar areas down south.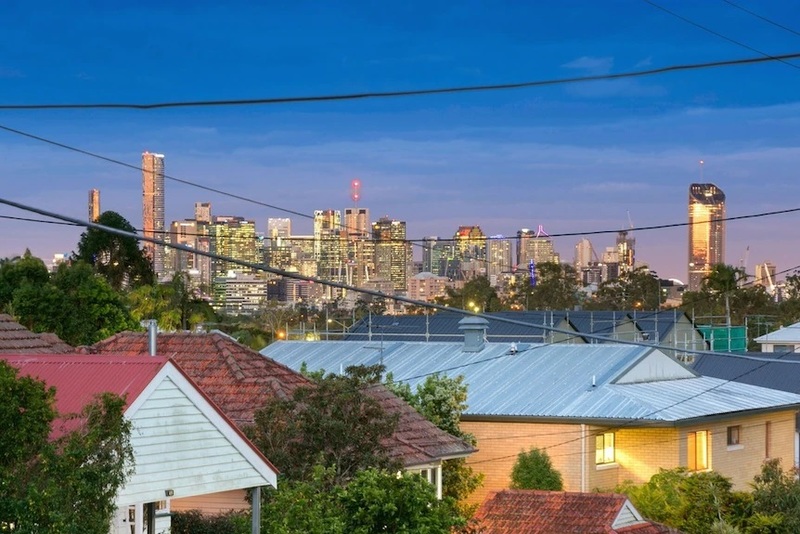 New data reveals the price of property within 30km of the CBD is less than half that of Melbourne, despite Brisbane home values skyrocketing 20 per cent in the past year. 


Property experts say the opportunity to be mortgage-free and "live like royalty" will continue to lure southerners and their cash to the River City — especially when the borders open. 


The latest Suburb trends data, based on the sale of three-bedroom houses over the past year, reveals the median price for Greenslopes ($890,000), less than 5km southeast of Brisbane's CBD, is more than $1m less than its equivalent in Melbourne's affluent Albert Park, $2.08m. 


And that's just one example. 


We've put together a guide showing the sort of bang Victorians can expect to get for their buck in equivalent suburbs in Queensland: 


ALGESTER 


Distance from CBD: 16.2km 


Median house price: $555,000 


Brisbane's equivalent to Melbourne's Moorabin — a well-established, semi-industrial suburb that is home to the St Kilda football club. 


Algester is becoming increasingly popular with locals and interstaters battling to get their hands on a piece of the southeast Queensland market. 


Sitting almost 20km from the Brisbane CBD and covering an area of 3.6 sq km, Algester was once one of the most affordable suburbs on the city's south-side, but that is rapidly changing. 


The suburb is home to mostly low-set, post-war houses on bigger than average blocks, with the potential to knock down and rebuild. 


The suburb has a small shopping complex with an Asian grocer, plenty of parks — including an off-leash dog park, a sports complex, a state primary school and a popular catholic primary school. 


It is also close to the motorway and well-serviced by public transport, with buses running every 15 minutes every day between the suburb and the city. 


Algester's median house price has increased 11 per cent in the past 12 months. 


ASCOT


Distance from CBD: 7km 


Median house price: $1.6 million 


Queensland's version of the affluent suburb of Toorak in Melbourne. 


Close to the CBD and Brisbane River — many houses have epic views — but also with easy access to major arterials like the Gateway Motorway to be able to head to the Gold or 


Your neighbours are likely to be doctors, lawyers, property developers and pilots (the airport's only about 10 minutes' away also). 


The local primary school is so popular that parents line up overnight to try to find a spot for their kids. 


If you like horse racing, the track is literally at your doorstep. 


If you like exercise, there's an awesome riverside bikeway and walking track that runs all the way to the city. 


Along with good restaurants on Racecourse Road and at nearby Portside Wharf, where there is also a cinema and cruise terminal, the famous Breakfast Creek Hotel is conveniently close for those in search of a steak. 


Ascot's median house price has increased 20.4 per cent in the past 12 months, according to CoreLogic. 


FOREST LAKE 


Distance from CBD: 18km 


Median house price: $480,000 


Sitting on the south-western fringe of the Brisbane City Council region, Forest Lake is not too dissimilar to Narre Warren, home to Fountain Gate Shopping Centre, in Melbourne. 


Narre Warren is double the distance from the CBD than Forest Lake is, but it has a sizeable mall. 


Forest Lake was also one of Brisbane's first master-planned communities, and while it's well serviced by buses, it's a few kilometres from the nearest train station. 


If you're looking for the quintessential suburban lifestyle, this is it. 


GREENSLOPES


Distance from CBD: 4.8km 


Median house price: $890,000 


Like Melbourne's Elsternwick, Greenslopes is not the first suburb that comes to mind when you think of Brisbane, but it has plenty of potential. 


Close to the city, but often overshadowed by more affluent suburbs, Greenslopes is mostly home to young families and professionals. 


Until recently, house prices were affordable, but they are on the rise, given the suburb's proximity to the CBD, motorways and amenities such as schools and medical centres, including its own private hospital. 


MOUNT GRAVATT


Distance from CBD: 8.25km 


Median house price: $735,000 


An intellectual pocket of Brisbane where more than almost half of the residents have Bachelor degree levels (or above), according to ABS statistics. 


It's not too dissimilar to Caulfield, some 9.5km southeast of Melbourne's CBD. 


Mount Gravatt is predominantly white collar with just 6.4 per cent of the workforce blue-collar, and only 181 residences containing one bedroom. 


The suburb is home to a Griffith University campus and is close to Garden City shopping centre. 


It is well connected, with two main bus stations and easy access to the M1 motorway. 


SUNNYBANK 


Distance from CBD: 12.5km 


Median house price: $765,000 


The most obvious link to a Melbourne suburb is Clayton, purely because of the Asian influence within Sunnybank. 


More than 30 per cent of the population of Sunnybank have Chinese ancestry. 


If you are looking to buy real estate in this suburb, you may want to place a figure 'eight' on the end of your offer. 


It's not unusual to see houses in the suburb sell with the last three digits all eights, as 8 is believed to be the luckiest number in China and represents wealth. 


WAVELL HEIGHTS


Distance from CBD: 8.5km 


Median house price: $865,000 


Brisbane's equivalent to Malvern (slightly more affluent) with any Victorian moving here set to be baffled by the pronunciation of one of the main roads that passes through the suburb, Rode Road which is pronounced Rodey (no one knows why). 


There's a ridge that straddles busy Rode Road, which links Sandgate Road to the main arterial of Gympie Road and beyond — and offers sweeping views of the city and Mt Coot-tha and is the millionaires' row of Wavell Heights. 


The suburb itself is deceptively long, bordering more than half a dozen other suburbs, stretching from the upmarket area of Wooloowin to the semi-industrial suburbs of Geebung and Virginia. 


The southern tip of Wavell Heights is 8km from the CBD, while the northern fringe is over 11km away. 


REGIONAL AREAS: 


Gold Coast


Distance from CBD: 80km 


Median house price: $680,000 


The Gold Coast is a region, most notable for its high-rise holiday apartments and theme parks, although the residential side is expanding at a rapid rate because of new estates popping up in suburbs like Ormeau and Pimpama. 


They are both within about a 30 minute drive to Brisbane and where you will find young families and first home buyers. 


When combining residential living with holiday letting, waterfront properties and relaxing, it's pretty much in line with the Mornington Peninsula. 


The distance from Brisbane is equivalent to Mornington Peninsula (Mornington) and Geelong. 


Gympie


Distance from CBD: 170km 


Median house price: $352,000 


If you miss the turn off to Noosa, you'll likely end up at Gympie. 


It still has a lot of yesteryear charm for those wanting a simpler life. 


It has a population of more than 51,000 in the region, about 21,000 in the city and when trying to line it up with something similar in size and nature, Shepparton in the Goulburn Valley region comes to mind. 


It's an area where acreage properties are in abundance and your next-door neighbour could be in a different suburb. 


The distance from Brisbane is similar to Traralgon and Shepparton. 


Hervey Bay


Distance from CBD: 286km 


Median house price: $370,000 


If it's not the Gold Coast people retire to, Hervey Bay is a good second option, although it's a few hours' drive north from the hustle and bustle of Brisbane. 


Situated on the Fraser Coast and known for whale watching tours between July and November, it's also the gateway to Fraser Island. 


An equivalent is the south-west Victorian coastal suburb of Warrnambool with its vast beaches and where whale spotting is also a tourist attraction. 


Yarrawonga, on the Murray River, is also a similar distance and more aligned with Hervey Bay's climate. 


The distance from Brisbane is similar to Yarrawonga (265km) and Warrnambool (265km). 


Toowoomba


Distance from CBD: 125km 


Median house price: $345,000 


It's the ideal city to escape to, if you don't mind sacrificing a few hours in the car each day travelling to Brisbane, for life in a "rural" area. 


Toowoomba has similar weather patterns to Ballarat, which also has a racecourse, although the average maximum and minimum temperatures are few degrees higher than the Victorian gold mining town. 


Also, like Ballarat, Toowoomba is well serviced with a dual highway all the way from the big smoke to the heart of town. 


---