New limit on AirBnb from November in NSW By Aaron Bell
The NSW Government has implemented a new statewide regulatory framework for short-term rental accommodation, effective 1 November.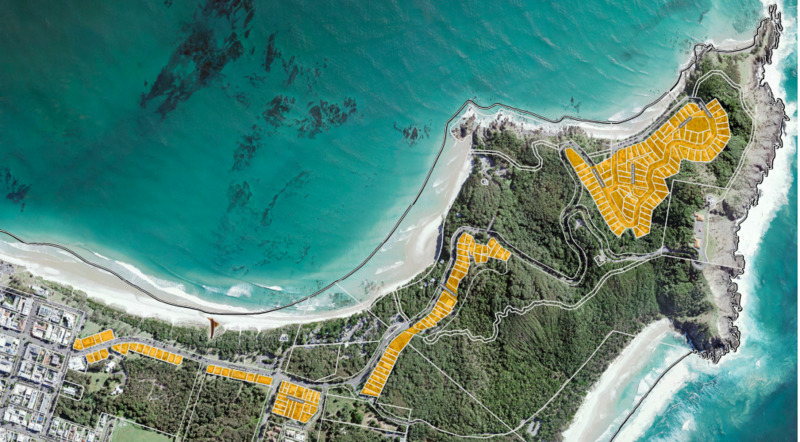 New legislation will limit the number of days in which hosts can rent out their property. 


In many cases, stays are limited to 180 total days per year and no more than three consecutive months. 


Hosts of short term rental accommodation (STRA) such as Stayz and AirBnb will also have to register with the NSW Government. 


The register will capture the number of days a property is used for STRA and will be integrated with key STRA booking platforms, allowing for improved monitoring of the policy's day limits. 


The rules come down to whether short-term holiday letters are just renting out a room in their own place, or renting out an entire place - 'hosted' and 'non-hosted' respectively. 


Hosted STRA in a dwelling can be rented 365 days per year, however non-hosted accommodation such as private AirBnb and Stayz accommodation can now be rented for 180 days per year in Greater Sydney and nominated regional NSW local government areas. 


A single booking cannot be for more that three consecutive months. 


No restrictions are in place for non-hosted accommodation in all other locations, and different rules also apply to different geographical locations - explained below. 


Hosted and non-hosted, what's the difference? 


Hosted STRA: "Must ensure the host resides on the premises during the period of the accommodation provided and may be undertaken on any land in a zone in which residential accommodation of a type corresponding to the dwelling is permitted with or without development consent, 365 days per year." 


Non-hosted STRA: "Can be carried out without the host residing on the premises and may be undertaken on any land in a zone in which residential accommodation of a type correspondence to the dwelling is permitted with or without consent, and that the use of the
 dwelling for non-hosted STRA does not cause the dwelling to be used for that purpose for more than 180 days." 


Where do the restrictions apply? 


Hosts that do not live or reside on the premises which guests are staying, cannot rent out their property for more than 180 days per year in: 


The Greater Sydney Region 


The Ballina area 


The Bega Valley area 


The City of Newcastle area 


The Dubbo Regional area 


Certain land in the Clarence Valley area 


Certain land in the Muswellbrook area. 


Byron Shire exempt 


The State Government is treating Byron Shire Council differently, giving them an extension in implementing these rules until January. 


"Until 31 January 2022, the new STRA provisions will not apply in the Byron Shire LGA," the NSW government report said. 


"After this date, the STRA provisions will apply, including a maximum of 180 days per year for non-hosted STRA. 


"During this time, Byron Shire Council proposes to finalise its planning proposal lodged in response to Ministerial Direction 3.7 issued by the former Minister for Planning, which seeks to limit non-hosted STRA to 90 days in its LGA." 


The Byron Shire Council's exemption is to allow them to conduct an Economic Impact Assessment to measure how much short term accommodation is impacting the region. 


"The aim is to find a solution that maintains housing for local residents and supports our visitor economy," Byron Shire Council's statement read. 


"The EIA will look at the economic and social impacts of different holiday let options. For example, the maximum number of days (day cap) a property can be let in any year could be 90 days or 180 days. 


"It will also map areas that can be holiday let all year round, for 365 days." 


However the map proposed by the council shows Byron Shire government wants to allow the most expensive properties to be rented out all year round. 


The properties highlighted in yellow are "proposed areas where a property could be holiday let for 365 days." 


It remains to be seen how this will reduce long term residents being pushed out of the area. 


CoreLogic data released in late July showed the Richmond-Tweed market is the fourth-dearest regional rental market in Australia. 


The area has a median rent price of $600 a week, which is up nearly a fifth in just a year. 


Lucy Hastings, who works for Stone & Wood Brewing Co in Byron Bay, made the move south from Brisbane more than three years ago, said those living in the community all year round are finding it increasingly difficult to find rentals. 


"I have definitely noticed a new normal in terms of average rent bills and what my peers are willing to accept as normal. I'd say it's jumped from averaging around $250 a week to around the $300 mark," she told Savings.com.au in August. 


However, it isn't solely the 'Airbnb effect', as city dwellers have also sought a more permanent tree or sea change. 


Ms Hastings was forced to relocate late last year after her landlord broke the lease early to let a family move in from Melbourne looking to escape lockdown. 


"That one was a bit of a kick in the guts as we felt directly impacted by the regional boom from city people moving to escape lockdowns," she said. 


How to register as a STRA 


To add your property to the NSW Government STRA Register, follow these steps: 


Visit NSW Government's Planning Portal. 


Register an account in the portal and log in to complete the online registration form. You can log in using your Service NSW account. 


Pay the registration fee of $65 and submit your application. 


Once your application is submitted, take note of the registration number provided, as you will need to add this to your listing. 


Being aware of what is happening in the market can save you thousands 


Being up to date and aware of what is going on in the Australian property and the local economy is critical for your decision making whether you are selling, buying, swapping or want to rent a new property find it fast and easy at SSB. 


Buyers, investors and renters can be confident that every property listed with SSB has accurate details and the asking is price clearly stated upfront making sellers super competitive and, you get direct contact with the decision maker for viewings, negotiations and getting the deal done. 


For owners, agents and developers listing their properties for Sale, Rent or Swap with Aussie free online service SSB they get global market reach and capture, brand exposure, enhanced income streams and prequalified searchers and direct connection at zero cost. 


At SSB there are no monthly or annual registration fees, no listing charges and no marketing costs, the average saving is $27,500. It's 100% Free including for XML auto multi listings for agents. 


SSB is NOT an agent, reseller or lead generator, we are an Australian owned and based free real estate service supporting the Australian property industry. Have a look
https://sellitswapitbuyit.com
. 
---