First Home Buyers: The one property check nobody does that cost couple $13,000 By Kate Kachor
First Home Buyers, Kate Kachor remembers how a different take on a building inspection could have saved a costly repair.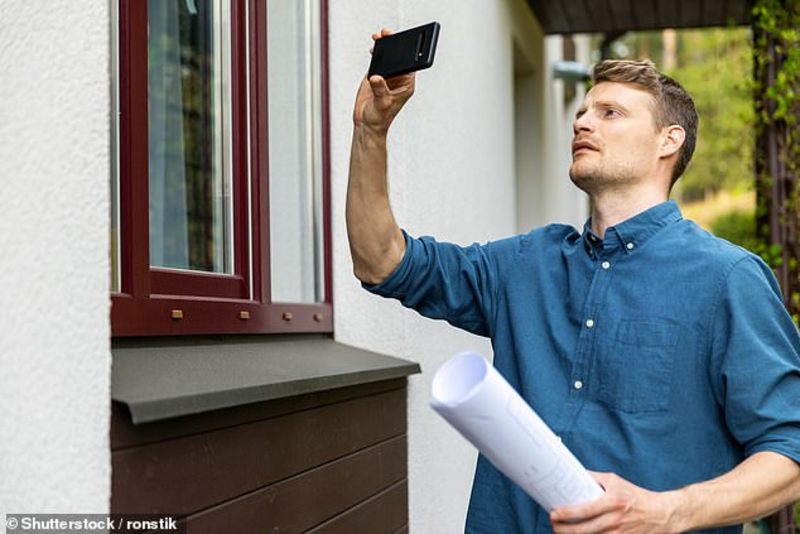 We weren't long in our first home, the bliss bubble still intact, when a torrential downpour flooded the courtyard in the rear of the house. The murky water lingering for hours. 


I thought little about the moment, filing it away as a weather anomaly on a property with a slight slant. Yet, when it happened a second time my thoughts drastically shifted. 


My partner and I had only bought the lovely little semi in Marrickville a couple of months earlier. 


It was one of those hidden in plain sight properties. Tucked away on a busy road in a light industrial area, the location wasn't exactly appealing, yet as I walked towards the door at the home open, something drew me in. 


As I mingled among the other potential buyers, I thought to myself, 'why are these people in my home?'. 


It wasn't a dramatic moment by any stretch. I just felt so natural and comfortable in the property; it took me very much by surprise. 


The home had some quirks that we found unique but deal-breakers by others. 


The main quirk came in the form of an outdoor laundry consisting of a plumbed basin and spot for the washing machine. 


I still remember the dismayed faces of people walking back in from outside and straight out the front door. 


Admittedly, the outdoor laundry was punishing in the winter months, but alfresco washing in summer was a breeze. 


Perhaps the years renting a variety of different properties afforded us the ability to see the potential and beauty of the place. I'm not sure. 


But we put in an offer, and after some frantic back-and-forth in July 2007, we became first homeowners, paying just over $500,000. 


The day we moved in, the previous owners had left us a bottle of bubbles, and a sweet note congratulated us on our new home and hoped it was as auspicious for us as it was for them. It was, except for one costly hiccup. 


The second time a downpour hit our new home, the same murky water rose in our backyard. This time it raced down the back steps and pooled at our backdoor. 


We had installed a dog door so our two pups could venture in and out of the rear courtyard at their leisure. To our horror, the water had similar ideas. 


As we frantically wedged towels under the backdoor, we were hit by the smell. Something was not right; this was indeed not just rainwater. 


Without going into the stomach-churning details, we quick smart called a plumber. We were told the terracotta pipes to the home were shot - cracked and crumbled over the years by a neighbour's water-seeking tree. 


The long and short of it was we were facing a hefty repair bill of $15,000. 


We had hoped to renovate parts of the home one day, but replacing broken plumbing was not exactly what we had in mind. 


With little choice, we begrudgingly got the work done. Muddling through, we sold a beloved vehicle, scrounged all the cash and credit we could and managed to cover the cost.  


Just like that, our new home bliss bubble was burst. 


I still remember arriving home and staring into the gaping excavation at our property's edge, feeling a similar low point forming in myself. 


Don't get me wrong, my partner and I understood that what confronted us in that yard was just the unglamorous part of being a homeowner. 


Although we'd bought an older home with all its quirks, we also had a nagging feeling of 'could we have avoided this situation?". 


Over the years, we've joked about how we should have booked a plumbing inspection before we bought the property. 


We had booked a building inspection, so we did know what we were getting ourselves into when it came to the property's structure. 


Yet, we had no idea what was lurking below the property line. If we had known about the plumbing, would we have bought the place? Probably yes, it was a lovely little home. 


Having a plumbing inspection, though, would have given us a better idea of what lay ahead of us. 


It would also have given us the chance to negotiate harder on price to cover ourselves and not leave us with this hefty bill. 


Nightmare pipes aside, there is a happy ending. My partner and I lived happily in the property for nine years before eventually selling in 2017. 


We now live in a home that is 100 years old, has no straight edges and an even more disastrous layout. But, thankfully, the pipes are intact. 


Saving thousands at
SSB
is the norm as there are no registration costs, no listing, annual or monthly charges and no marketing fees for listings by property owners, real estate agents and investors presenting properties for Sale, Lease, Swap at Aussie owned and based free property service connecting direct the with decision makers. 
---