Australia's Luxury Real Estate Market Expected To See Influx Of International Buyers In 2022 By Ellen Paris
While border closures resulting from COVID have slowed Australian property sales to international buyers, experts predict that the luxury market may perk up in 2022 as travel restrictions relax and ex-pats return to the country.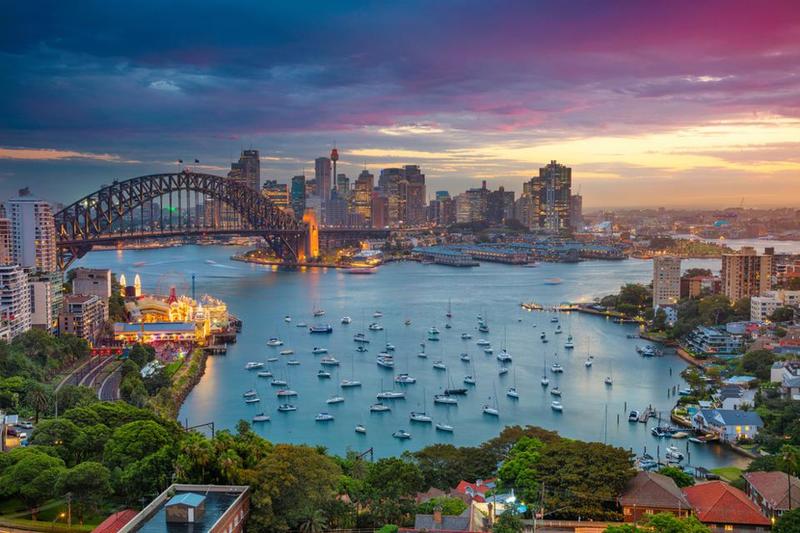 "Travelers from New Zealand and Singapore who are inoculated against Covid-19 will be able to enter New South Wales, Victoria and Queensland Australia's three most populous states, from November and December without quarantine," explains Ken Jacobs of Private Property Global in Sydney. According to a recent travel update from the Australian Government Department of Health, fully vaccinated Australian citizens and permanent residents can travel overseas without an exemption. There will also be reduced quarantine requirements for travellers' when they return to or enter Australia. 


"We are fielding inquiries from ex-pats coming in over Christmas who are looking to purchase while here. There is certainly pent-up demand from both ex-pats and foreign purchasers," Jacobs notes. 


Jacobs believes pent-up demand is "due to a shortage of stock, which has been compounded for travel restrictions for international buyers because of the 14-day hotel quarantine requirement." That two-week mandated hotel stay has eased up Jacobs reports. "We are seeing increased demand from ex-pats in Asia, United States, and the UK. Now that a number of ex-pats can enter Australia without the requirement of a 14-day hotel quarantine, there is increased contact from buyers who intend to travel to Australia over the Christmas/New Year period." 


One current listing with a "price upon request" that may appeal to those returning ex-pats is a recently listed penthouse with international appeal. Here's an overview of the property: A premier penthouse within the coveted Bennelong Apartments with views extending across Circular Quay to the iconic arch of the Sydney Harbour Bridge and the Opera House. Some 230-plus square meters of floor space features a functional layout for private living with three bedrooms, a stone-finished kitchen and a private study zone. 


Residents of the building have access to first-rate amenities, including a 24-hour concierge, plus a pool, sauna, and gym. Additional contemporary comforts include secure side by side parking spaces as well as a generous storage area. In the very heart of Sydney and Melbourne, there are acclaimed culinary delights and cultural experiences only footsteps away." Jacobs confides the price is priced around AUD 15-16.5 million. 


According to Jacobs, the current market in Australian looks like this as 2022 approaches: "We also have foreign purchasers inquiring on Sydney, Melbourne, Gold Coast and Brisbane  properties and carrying out general due diligence prior to traveling here. There have already been several ex-pats returning permanently to Australia who have spent 14 days in hotel quarantine and subsequently purchased." 


The main issue for foreign buyers is the Australian Foreign Investment Review Board restrictions which, only allow non-residents to purchase apartments in new developments. There is good news for ex-pats, though, who choose to stay in Australia. "Foreign purchasers moving permanently to Australia are able to obtain Foreign Investment Review Board approval to purchase established (previously lived in) properties," Jacobs explains. The majority of ex-pat and international buyers are looking for family homes in the eastern suburbs and lower north shore of Sydney, and some want to buy close to private schools. 


On the plus side, the travel restrictions and inventory shortages have motivated some buyers to move forward. "We have had several cases where ex-pats have purchased without seeing the property because of travel restrictions and a desire to secure a property in the rising market. One sale was at US $7 million and the other at US $40 million. In each case, the buyers knew the areas and had family members inspect and report back to them," Jacobs said. 


Look to Australia's  property market to heat up as travel restrictions relax and buyers who have been waiting appear. 

Home owners and agents need to be maximum exposed in the market place to capture the influx heading our way and a great way to ensure reach, exposure and capture is the new zero cost SSB real estate platform for property professionals? 
Saving you and the team tens thousands on listings and sales costs to present residential, commercial, H&L packages, rural, business and investment properties for Sale, Lease or Swap. 
There are no monthly or annual payments, no registration or listing costs, zero charges for XML multi-uploading and no sales or marketing fees! 


SSB
are not agents, resellers or lead generators. We are an independent Australian owned and based real estate platform adding an
additional channel
to expand your current marketing campaigns  intensifying reach, exposure and capture, and connecting you directly with buyers, owner-sellers, investors and developers at zero cost. 
---