Australia: Infrastructure Victoria's update to its 30-year Infrastructure Strategy set to influence Victorian Government's infrastructure spending
A report by Michael Coleman, Leigh Duthie, Anthony Whelan and Jason Schroeder – Baker McKenzie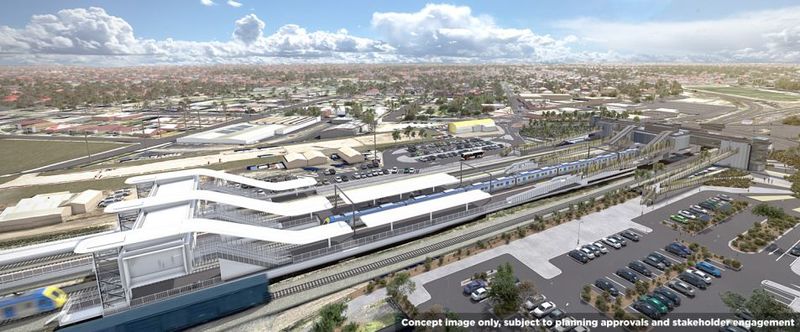 In brief 

Infrastructure Victoria (IV) has recently released an updated 30-year Infrastructure Strategy which the Victorian Government is currently considering.  Following remarks from the Treasurer, we anticipate the Victorian Government to issue its response to IV's stated infrastructure priorities within the next 12 months. The Victorian Government has acted on around 90% of the recommendations identified in IV's previous strategy (with some notable exceptions, such as the East-West Link project). 


Since its creation in 2016, IV has provided strategic infrastructure planning and advice for the Victorian Government. The 30-year Strategy builds on the first strategy released five years ago. Victoria has experienced, and continues to experience, unprecedented levels of investment in infrastructure to not only meet the challenges of the COVID-19 pandemic through economic stimulus, but also to plan for anticipated future needs. The 30-year Strategy lays the groundwork for future infrastructure investment decisions and provides essential guidance to the Victorian Government. 


It contains 94 recommendations which are grouped into the following areas of focus: 


confront long-term challenges;
manage urban change;
harness infrastructure for productivity and growth; and
develop regional Victoria.

Of these recommendations, 53 relate to policy changes and reforms, and the remaining 41 cover infrastructure capital investment.
 
Key takeaways

The 30-year Strategy will likely influence the Victorian Government's future infrastructure spending, and provides key insight into areas of probable future infrastructure investment. It also provides guidance to the private sector to inform internal strategy and pre-position for future Government project opportunities. Similarly, given recent changes to the Market Led Proposal Guidelines in Victoria, the 30-year Strategy, and Government's response to it, will assist proponents of Market Led Proposals in assessing whether their project proposals are likely to satisfy the threshold requirement of aligning with Government objectives and priority areas.

Many of the recommendations do not require significant upfront capital investment. For example, adjustments to planning regulations, and home energy efficiency and reporting regulations. As stated above, historically, the government has adopted a majority of IV's recommendations, so this may indicate it could take a similar approach to the 30-year Strategy.

In more detail

Approach and underlying basis for strategy

Infrastructure Victoria undertook numerous activities to inform the recommendations in the 30-year Strategy including consulting with the Victorian community, releasing a discussion paper and draft strategy, conducting an online deliberative community panel, and carrying out research and obtaining advice from experts.

In addition, it partnered with Victoria University to develop the Victorian Land Use and Transport Integration model which provides innovative capabilities not available for the previous 30-year strategy. One new capability is a tool to examine the land use effects of infrastructure investments on the location of population and employment growth. The modelled scenarios also take into account the longer-term trend of greater working from home (reflecting the workplace changes caused by COVID-19), the effects of automated and electric vehicles and faster or slower population growth.

Key infrastructure projects
 
The 30-year Strategy provides for a significant number of new infrastructure projects across a wide variety of areas. The key large linear infrastructure projects are:
 
constructing the outer metropolitan ring road and rail corridor;
reconfiguring the City Loop and upgrading the northern rail corridor;
upgrading the western rail corridor;
constructing Melbourne Metro Two and direct Geelong rail services; and
building a new cross-city motorway.

The key social infrastructure projects are:
 
building social housing;
building new hospital capacity including a new Melton hospital and expanding Weribee Mercy Hospital;
expanding mental health facilities including the Thomas Embling Hospital; and
building new or expanding existing corrections facilities.

In looking back at IV's 2016 Infrastructure Strategy, these projects are consistent with the recommendations made in that strategy. In particular, the Victorian Government has flagged regional rail upgrades and supported the City Loop reconfiguration in principle, noting that the implementation of these projects will need to be considered in future budgets.
 
Summary of recommendations
 
A brief summary and highlights of each set of recommendations in the 30-year strategy is set out below:
 
1. Confront long-term challenges
 
1.1 Navigate the energy transition (recommendations 1 to 10): in order to meet the legislated net zero emission target by 2050, a significant change in energy generation is required in Victoria. In order to achieve this, these recommendations include adopting zero emission vehicles, augmenting the electricity transmission systems, co-ordinated development of Renewable Energy Zones, increasing the energy efficiency of new and rented homes and other buildings, modifying electricity pricing, and gas policies and pathways.
1.2 Respond to changing climate (recommendations 11 to 17): this group focuses on Australia's response to climate change. These recommendations include expanding the use of climate scenarios and carbon value in assessing infrastructure, improving the sourcing of water and water cycle management, improving urban and agricultural water use, and upgrading Victoria's emergency water network.
1.3 Embed resilience (recommendations 18 to 20): in order to manage the consequences of climate change and other natural emergencies, additional resilience must be developed in Victoria's infrastructure. To achieve this, these recommendations include protecting and adapting Victoria's coasts, changing policy and funding to build back better after emergencies, expanding information sharing capabilities, and embedding resilience across and between critical infrastructure sectors and jurisdictions.
1.4 Embrace technology and innovation (recommendations 21 to 27): use of technology to enhance efficiency and productivity. These recommendations include updating transport regulations and infrastructure to prepare for automated vehicles, integrating public transport with new mobility services, incorporating nationally consistent rules for personal mobility, introducing new road network demand management technology, using innovation in health care, modernising courts through digitisation and shared facilities, and improving technology and infrastructure for the police service.
1.5 Build a circular economy for waste and recycling (recommendations 28 to 31): efficient management of waste and recycling has the potential to increase economic productivity and reduce pollution and greenhouse gases. These recommendations include improving recycling infrastructure and end markets for priority materials, removing barriers to recycling and reducing domestic waste.

2. Manage urban change
 
2.1 Integrate land use and infrastructure planning (recommendations 32 to 34): land use and infrastructure are interrelated and should be integrated in the planning process in order to produce better planning outcomes. These recommendations include producing plans for priority infrastructure sectors, publishing Victoria's transport plan, and reviewing the infrastructure contribution system to cover gaps.
2.2 Create thriving urban places (recommendations 35 to 44): developing infrastructure and building more homes in established metropolitan areas can bring lasting benefits to these urban communities. These recommendations include adjusting planning restrictions in priority urban locations to stimulate more residential development, improving access to rental housing for very low income tenants, developing an interconnected open space network, developing pedestrian and cycling networks based on improved data, reallocating road space to priority transport modes, redesigning existing tram routes, and creating new tram links and increasing transport accessibility.
2.3 Steer changes in travel behaviour (recommendations 45 to 53): congestion is a key issue in Victoria's infrastructure and a more efficient transport system will save Victorians time and money. These recommendations include adopting permanent off-peak discounts for public transport fares, reducing bus and tram fares, removing the free tram zone, appointing an independent transport pricing adviser, adjusting pricing to inner-city and public transport hub parking, incorporating congestion pricing, and shifting to a user pays system for roads.
2.4 Adapt infrastructure for modern needs (recommendations 54 to 56): these recommendations relate to updating existing infrastructure including increasing accessible buildings for public service, renewing old public housing and upgrading and rebuilding public hospital infrastructure.

3. Harness infrastructure for productivity and growth
 
3.1 Shape the transport network for better access (recommendations 57 to 62): More reliable and efficient transport infrastructure is essential to supporting Victorian's economic, social and cultural connections. These recommendations include reshaping the metropolitan bus network, connecting suburban jobs through buses and road upgrades, increasing off-peak service frequencies and capacity, reconfiguring the city loop, completing a business case for the Melbourne Metro Two Tunnel project, adjusting Geelong rail services, and protecting the long-term option for a new cross-city motorway.
3.2 Improve freight efficiency for industry competitiveness (recommendations 63 to 66): Victorian businesses will benefit from the efficient movement of goods to other Australian states and international destinations. These recommendations include optimising capacity at the Port of Melbourne, protecting the future Bay West Port option, delivering a new inter-modal freight terminal for Inland Rail, and constructing an outer metropolitan road and rail corridor.
3.3 Align social infrastructure with better service delivery (recommendations 67 to 71): targeted social infrastructure such as social housing, hospitals, emergency services and justice services are essential to fostering healthy, safe and inclusive communities. These recommendations include Aboriginal community-controlled infrastructure planning, setting targets for social housing, building new hospital capacity, delivering a more responsive and integrated mental health system, and planning and consistently delivering corrections and youth justice infrastructure.
3.4 Plan for growth areas (recommendations 72 to 77): the seven designated growth areas on the outskirts of Melbourne – including parts of Cardinia, Casey, Hume, Melton, Mitchell, Whittlesea and Wyndham local government areas – are projected to grow rapidly and will require supporting infrastructure. In these growth areas, the recommendations include prioritising infrastructure delivery, funding libraries and aquatic centres, extending rail services, linking outer suburbs with buses, expanding and upgrading the outer suburban road and bus networks, and maintaining at least a 30% tree canopy coverage.

4. Develop regional Victoria
 
4.1 Enhance regional market access and economic growth (recommendations 78 to 82): regional and rural Victoria are essential to the state's economy and require a focus on sustainable long-term economic growth and development as well as support to recover from recent extreme events. For regional areas, these recommendations include long-term funding for road maintenance and upgrades, rail freight network development and maintenance, upgrading the power supply networks, facilitating nature-based tourism investments, and developing Aboriginal community tourism.
4.2 Better connect the regions (recommendations 83 to 87): regional Victorians rely on the road and freight networks as well as technology to access services and support and connect with business customers. For regional areas, these recommendations include redesigning public transport networks, addressing the digital connectivity gaps, improving telecommunication infrastructure resilience, funding libraries to provide better internet access, and using schools for specialist and allied telehealth services.
4.3 Foster regional Victorians' health, wellbeing and inclusion (recommendations 88 to 94): regional Victorians require supporting infrastructure to facilitate the effective delivery of social services. For regional areas, these recommendations include delivering multipurpose shared social service facilities, updating community infrastructure, adapting facilities for climate change, building alcohol and drug rehabilitation facilities, expanding Youth Foyers and social housing, and adapting social housing for changing local climates.
Implementation
Following the release of the 2016 Infrastructure Strategy, which contained a total of 137 recommendations, the Victorian Government adopted over 90% of those recommendations (29 of which have been substantially completed, 98 of which are in progress and 10 which have not yet commenced implementation). In addition, 98% of the recommendations presented to the Victorian Government in 2016 were supported in full, in part or in principle with only two recommendations (energy pricing and transport network pricing) not supported, and only one recommendation put forward for future consideration (brown coal transition). This provides encouraging guidance on the extent to which the recommendations in the 30-year Strategy are likely to be adopted.
Conclusion
Although these recommendations are not yet Victorian Government policy, they will influence future Victorian Government decisions regarding investment and focus in the coming years. The next step is for the responsible Minister to prepare a Government response to the 30-year Strategy which must include a response to the recommendations and must set out, with underlying rationale, any major projects, policies or reforms that the government intends to pursue in relation to infrastructure matters. Again, based on recent comments made by the Treasurer, this is expected within 12 months of the date of IV's 30-year Strategy.
The full IV report can be found on Infrastructure Victoria's website.
More Property News
https://www.facebook.com/sellitswapitbuyit
---