Should home sellers 'Deck the Halls' when listing at Christmas? By Melissa Heagney
Christmas: it's the most wonderful time of the year, according to some songwriters – with homes across the country changing their appearance to include a jingle of bells, pine trees, inflatable Santa Clauses and enough festive lights to illuminate the outback.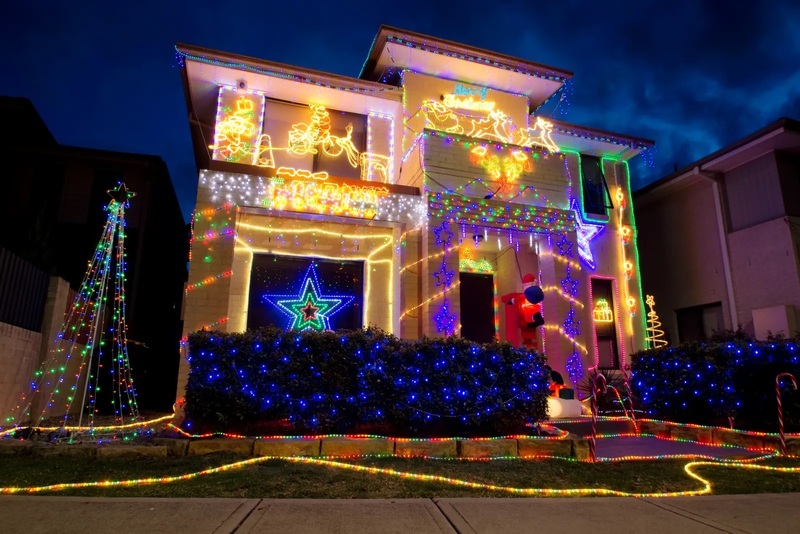 And while it's a great look for the festive season, if you're selling your home, experts say you might want to dial it down, just a bit. 


Think less Christmas with the Griswolds from National Lampoon's Christmas Vacation, and more classy Hallmark movie far removed from the festive season. 


It may sound a little Grinch-like, but keeping your house styled less like a mall Christmas photo, and more like the everyday, will help with the longevity of the listing, Elyce Cinerari, a Melbourne-based stylist with Real Estate Stylists said. 


Especially since many prospective buyers are now looking to prepare for Christmas, rather than for a property purchase, meaning houses might be on the market for longer than expected. 


"My advice is no Christmas trees or lights," Ms Cinerari said. "If the house is still on the market in February then it's going to look strange." 


Home sellers should, however, focus on making their outdoor areas and pools appear enticing, as many buyers look for great outdoor areas during the summer months, she said. 


Stylist and director of Bon Habitat Liz Montgomery agreed that a more "subtle Christmas vibe" is the way to go when trying to sell during Christmas, instead of taking the trip to tinsel town. 


"The family may have to forgo the Christmas tree and definitely no tinsel, flashing lights, baubles or gifts," Ms Montgomery said. "If clients are living in the home during a sales campaign over the Christmas period I believe a subtle Christmas vibe can be a nice touch. 


"Perhaps a stylish natural Christmas wreath on the front door made with rattan stems or grapevine, a few lovely white candles under a cloche [glass dome] as a table centrepiece, and white and green flower arrangements including lilies or hydrangeas." 


While some people are turning their homes into a winter wonderland, despite it being summer, agents say sellers should push back the timing of going over the top with decorations. 


Place Estate Agents Gumdale lead agent Anna Dunne said she had been working with one of her Brisbane clients who are a family that loves Christmas. 


"I had to push them back a little-bit from putting up their tree until the 16th of December," Ms Dunne said. 


Ms Dunne said the Christmas colours – particularly the dark greens and reds – can work against vendors trying to make their homes feel open, light and spacious. 


"What it does because the colours are so dark, it closes the house up and makes it look smaller," Ms Dunne said. "Space and light are really what sells a home." 


While many people were warning home sellers not to decorate for the festive season, in Sydney, agents were not as fussed. 


Ray White Castle Hill selling agent Kael Sharp said he was not concerned when vendors decked the halls or made their home look like an Elf from the North Pole got loose with a sleigh full of baubles and tinsel. 


"If we take the photos before Christmas and there is a tree or decorations in them, buyers will understand," Mr Sharp said. 


McGrath Bankstown's Michael Ristevski said having yourself a merry little Christmas was not an issue when selling. 


"I find that all the people [buyers] with different religions have no issue with Christmas, even if they don't believe in it, they still get into the Christmas spirit when inspecting a home," he said. 


See Property News at
SSB
. 
SSB is not an agent, reseller or lead generator, we are an Australian owned Melbourne based FREE service providing an additional online real estate channel that adds significant market reach, exposure and capture to your current marketing campaigns. 


---